Em Rusciano wins The Big Music Quiz after "nightmare" comments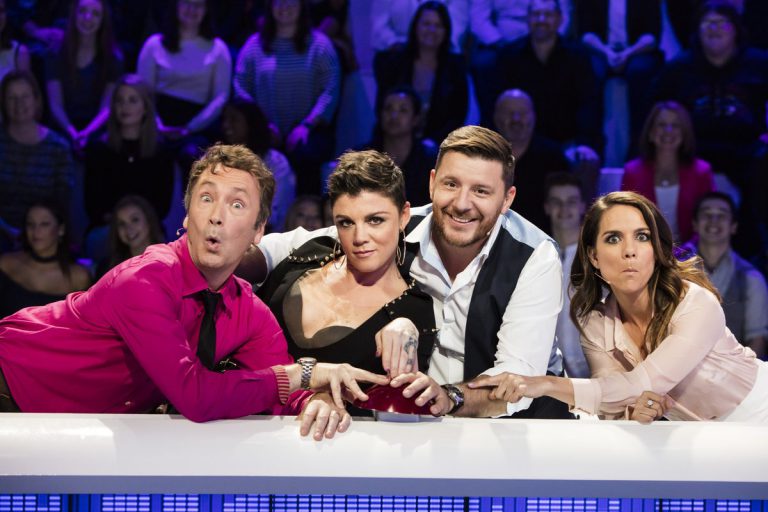 Em Rusciano wins The Big Music Quiz after "nightmare" comments
She was referred to as a "hilarious nightmare" just over two weeks ago, but now Em Rusciano has had the last laugh. The radio presenter and comedienne won a snazzy gold record fruit platter trophy in Sunday night's episode of The Big Music Quiz, beating Manu Feildel and Michala Banas in the celebrity game show.
Other celebrities in the popular music competition included Home And Away star Isabella Giovinazzo, actress Christie Whelan Browne, and comedians Lawrence Mooney, Jeff Green and Matt Parkinson.
At one point Em correctly named Neil Diamond as the artist who sang Crunchy Granola Suite.  The outspoken personality proudly exclaimed: 'Thank god! I hang out with a lot of old men… and that has paid off!'.
A few weeks ago, news broke that the show's host Darren McMullen said Em had caused filming to overrun by hours. The ex-Australian Idol funny gal kept telling hilarious anecdotes and making inappropriate jokes for the programme's time slot.
'She was a nightmare,' Darren said recently.
'She just went on the most bizarre tangents and we were like, 'Em, it's a family show, this is never going to make it to air!
'It was hilarious, everyone was in stitches in the studio, but the show we did with her was probably the longest show we did, it was getting up over the three hour mark.
'I had to pull her aside and go, "Em, I love you and I think you're hilarious but everyone's falling asleep and most of this isn't going to make it to air because of the time slot we're in".'

images courtesy of Channel Seven