Georgia, Oh Georgia – The Lads Prepare an Amazing Surprise for The Bachelorette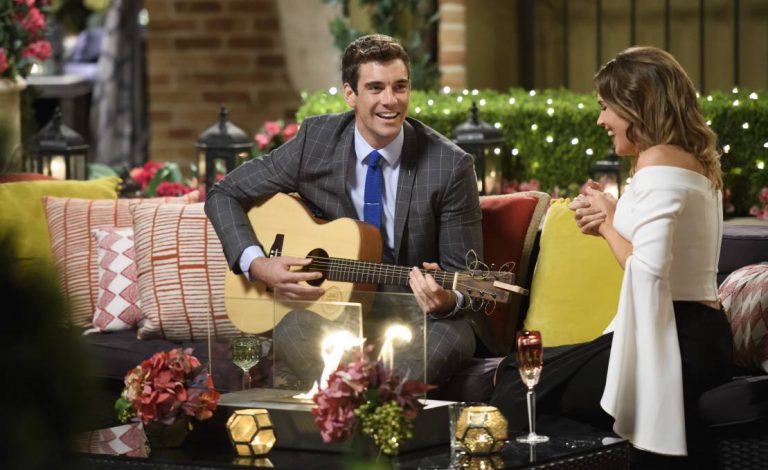 Georgia, Oh Georgia – The Lads Prepare an Amazing Surprise for The Bachelorette
But first, a tiny little piece of advice for The Bachelorette.
GRAB CAMERON WITH BOTH HANDS AND RUN AWAY WITH HIM!!
NOW, girl! GO.
Don't look back, don't give those other guys another thought. Cameron has it all and a packet of chips.
But anyway…
On the latest episode of The Bachelorette, the men prepared an "amazing" cocktail party surprise for Georgia. Lots of nods and winks were subtly shared before Cameron whipped out a guitar and told Georgia he had written something for her. Suddenly, all the other suitors appeared around them, and one of the best moments in any series of The Bachelor/ette played out before our eyes…
Could they be any sweeter? Watch as The Bachelorette boys break out in full song – Just for Georgia.❤ #BacheloretteAU pic.twitter.com/fBXfcVmkiZ

— #BacheloretteAU (@BacheloretteAU) October 6, 2016
It was amazing. They might be trying to out-bro each other, but they seem like a lovely group of guys.
Earlier in the episode, Georgia chose the adorable Cameron to go on a Disney-themed single date with her. She expressed how concerned she was that he might have inadvertently friend-zoned himself. Will she feel a spark with him?
After sitting on a stationary "magic" carpet for some champagne and cheese, Georgia whisked Cam off in a helicopter to play with a whole gaggle of dalmatian puppies.
After the puppies, they sat on one of the many couches scattered about the countryside and chatted about the whole friend zone thing. They each hoped that it wasn't the case, and, just to make sure, Cameron kissed her.

OMG, I got goosebumps and I wasn't even there.
'I felt massive butterflies. That spark I worried might not be there, it's definitely there.
'It was a really, really good kiss. I can very easily see myself falling in love with Cam.' 
You and me both, Georgia. *fans self*
Also, I want to make it clear that we do not support the "serial smoocher" remark from the Daily Mail. She can kiss whoever she wants. That's the entire point of the show. How else will she figure out which gentleman she wants to pursue a long lasting relationship with? That shit's important, yo.
Some other stuff happened in the episode, including some Turkish wrestling which meant all the dudes had to strip down and oil up. Rhys got "hurt". Matty J scored another date. Quiet shy Ryan got evicted from the mansion. Nothing all that important really.
Because Cameron!
So, we are down to our final ten dudes. Here they are – (back row) Cameron, Sam, Jake, Rhys, Clancy, Courtney, (front row) Matty J, Lee, Georgia, Todd and Matt D.
Who do you think Georgia will choose in the finale?
Images: Channel Ten