Happy 50th Birthday Play School – Celebrate with some of their Funniest On-Screen Moments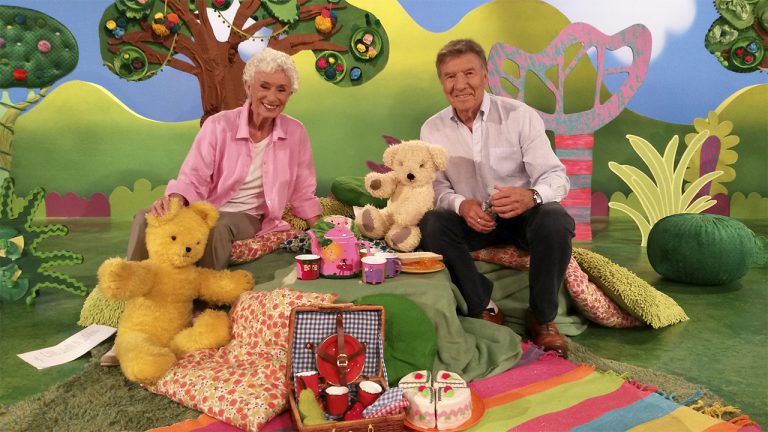 Happy 50th Birthday Play School – Celebrate with some of their Funniest On-Screen Moments
It all started back on the 18th of July, 1966 – the very first episode of Play School aired to the delight of many a preschooler and frazzled parent alike. This week marks Play School's 50th birthday, and to celebrate the milestone of Australia's most loved children's program, let's take a look at some of their funniest moments on-air.
It seems that it was mostly John Hamblin (or "silly John" as we used to call him when I was little) that got up to the most mischief on set. 'The mums are the ones turning on the TV. You've got to play to them too,' said the now 81-year-old as he explained his reasoning behind his naughty on-air antics.
"Hello, I'm John. I'm a garage man today," Hamblin says in one memorable episode of the show. "Do your mum and dad have a car that sits in the garage? Bonita's going to be a car. Here she comes now. I'll just crawl underneath and see what has to be done." He stops and looks up at the camera from between Bonita's legs. "Well, her big end's gone but I think I can fix it."
The eternally entertaining John Hamblin ad-libbed a story about a lonely saucepan who needed a good mashing…
There's nothing like the pressure of live television to make a person fumble, but when you're handling a kettle you should be extra careful – lucky it wasn't a real one! Watch from the 3:15 mark.
While not a naughty moment in itself, this next video featuring Leah Vandenberg and Matt Passmore has been slightly edited to give it a whole new (and hilarious) meaning…
As part of Play School's birthday celebrations, many Australian celebrities have appeared in segments on the program, including Powderfinger's Bernard Fanning, Missy Higgins, Magda Szubanski, Molly Meldrum, You Am I, Adam Goodes, Hamish Blake, Charlie Pickering, Guy Sebastian, Josh Thomas and Carrie Bickmore. 
Happy birthday, Play School! Here's to another 50 years of entertaining Australia's little ones.