Home and Away Spoilers – All the Latest News From Australia's Favourite Drama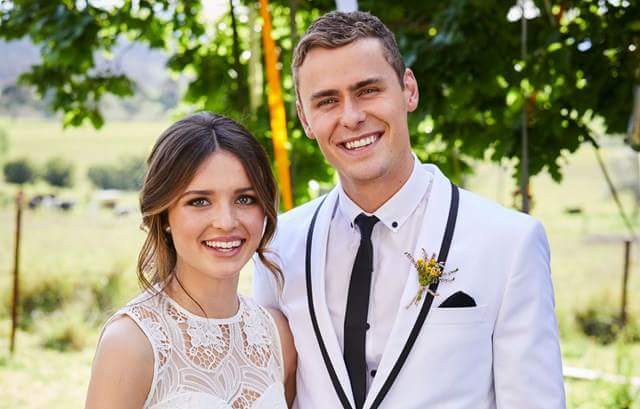 All the latest news and weekly episode spoilers from Australia's favourite soap – Home and Away.
This week on Home and Away… 20th – 23rd March
Summer Bay's residents all pitch in to celebrate Evie & Matt's wedding. Can John really live with himself if he makes Marilyn leave the Bay? Zac drops the truth on Leah.
Will VJ and Leah crack under the strain? John wants to help the victims of his bushfire.
Justin learns why Brody's been acting so strange lately. Leah breaks down and Ash begins to suspect Irene wants to keep Luc more permanently. John and Marilyn's happiness is cut short by a phone call.
Is Kat right to be concerned about Patrick's state of mind? Hunter and Olivia get a reality check when they lay eyes on their new rental property. Brody lies to Justin and Tori about his drug habit.
Kat doesn't feel safe with unstable Patrick in the house, but Ash doesn't want to lose his brother. Nate's not comfortable with wedding talk.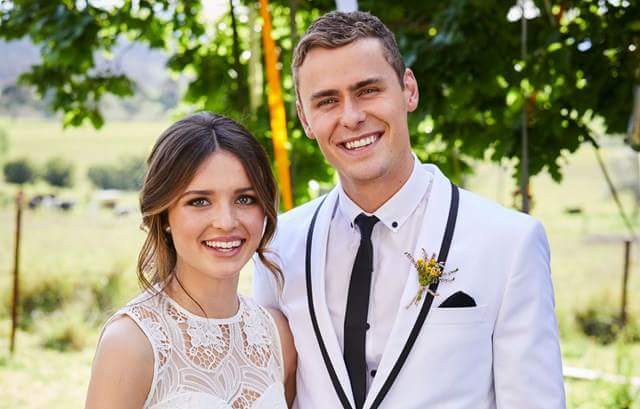 ---
Catch up on the latest 

Neighbours

 spoilers here.
---
This week on Home and Away… 13th – 16th March
Phoebe and Justin play matchmaker for Nate and Tori. Justin shocks Phoebe with a big question. Hunter finds a way to spend more time with Olivia. Can Evelyn and Matt convince Ellie to go to Vietnam?
VJ questions his parenting abilities. Leah and Irene question Olivia and Hunter's decision to move out together.
Can Justin and Phoebe fix their relationship? Irene makes a generous offer to stressed out Leah and VJ. Olivia and Hunter run into some obstacles in their hunt for a house.
Old friends are torn apart by their love for Luc. Tori and Nate's newly rekindled love runs into another obstacle.
Can Tori and Nate's relationship survive? John shocks Marilyn, he needs a fresh start. Ash must let go of his anger towards John.
Will Brody be tempted by Lena again? Marilyn struggles to decide between the Bay and John. Evie and Matt have some exciting news.
---
Catch up on the latest 

Neighbours

 spoilers here.
---
This week on Home and Away… 6th – 9th March
Zac and Leah's marriage deteriorates further. The start of university worries Olivia. Will Matt go to Vietnam with Evie?
Can Hunter and Olivia's relationship survive O Week? Someone has a crush on Mason. Ellie throws a spanner into Matt and Evie's Vietnam dream.
Is Ash's brother Luke still alive? VJ struggles to look after Luc by himself. Will Summer Bay forgive John, and will he be able to forgive himself?
John drops a devastating bomb on Marilyn. A struggling VJ is reluctant to ask for help with Luc.
VJ forgives John for his role in Billie's death. Marilyn and John are a team again. Irene and Leah continue to clash re looking after Luc. Mason asks Lena out on a date – uni night at Salt.
Will Brody be sucked in by Lena's charms? Evelyn and Matt make a life changing decision. Will Justin and Phoebe have the shortest cohabitation in history?
This week on Home and Away… 27th February – 2nd March
Billie's nearest and dearest come together for a very special send-off. John and Marilyn are devastated as the truth of the Summer Bay firebug explodes.
Zac and Leah's marriage is in trouble when Zac forsakes their vows. Tori grapples with Riley's cheating past. Matt is pressured to leave the Bay when Evie gets an amazing opportunity.
Tori has to decide whether or not to leave her family behind to move to the city with Riley. Olivia must find the courage to be honest with herself and Mason about any lingering feelings for Hunter.
John can't live with his guilt. Tori finally sees the real Riley. Phoebe and Justin takes things to the next level.
Ash and Leah clash over care of baby Luc. Justin's plan for Phoebe to move in meets subterfuge and interference.
Zac's guilt eats away at his relationship with Leah. Leah and VJ must decide if they will let Ash and Irene help out with Luc. Marilyn is shocked when John tells her he may not fight the arson charges.
This week on Home and Away… 20th – 23rd February
Evelyn receives exciting news.
Hunter inadvertently gets between Mason and Olivia. Justin fears he will never see his daughter again. Tori takes control of her date with Riley. Is the serial arsonist about to strike again?
Kat discovers that the arsonist is John. Phoebe and Justin finally manage to contact Nina. John's symptoms worsen until he finally succumbs to his condition.
Hostilities reignite between Ash and VJ, and an explosive secret is revealed. Marilyn buckles as John's fate hangs in the balance. Justin faces the toughest decision of his life.
This week on Home and Away… 13th – 16th February
Hunter's heartbroken when he witnesses the growing bond between Mason and Olivia. Marilyn struggles with anxiety about her burns scars. Leah learns that Zac has been keeping a dangerous secret. Luc's baby blessing ends in tragedy.
Rushed to hospital after her collapse, Billie's medical emergency has devastating consequences. Hurt by Nate, Tori finds herself warming to Riley. Tension continues between Zac and Leah over Sam appearing in the Bay.
Rocked by the worst possible news, the residents of Summer Bay rally around Billie and VJ in their time of need. A surprise wedding in the midst of tragedy. Leah remains angry with Zac.
This week on Home and Away… 6th – 9th February
The truth about Luc's paternity is revealed. Will baby Luc be okay? Marilyn receives terrible news.
Justin's neediness becomes too much. Mason gives Hunter some unwanted advice. Riley searches for answers about Tori.
Justin is furious about Riley's arrival in town. Evelyn helps Kat's investigation. Tori has to choose between Nate and Riley.
This week on Home and Away… 30th January – 2nd February
A bushfire terrorises the Summer Grooves festival. Justin's life is on the line. Billie's labour begins – but will she escape the bushfire?
Tori is rocked by a blast from the past – a mysterious new surgeon. Mick is back in town. Is Irene in danger?
Mick terrorises Irene. Tori reveals the truth about Riley.
This week on Home and Away… Triple Episode Season Finale 19th December 2016
Home and Away will complete it's dramatic 2016 year with what is being called "biggest season finale in years".  And with bus crashes, explosions and shootings to compete with from previous finales, that's a pretty big promise.
A ferocious bushfire will tear across the town – and the first people in the firing line are those attending the Summer Grooves music festival, which Evie MacGuire has organised.
Fans may have to wait until January to find out exactly who is the worst affected, but it is known that Evie, her boyfriend Matt Page, Phoebe Nicholson, and Kat Chapman are among those at the festival when the fire breaks out.
We can also reveal that the fire is started very much on purpose – and is the work of a serial arsonist responsible for a spate of fires recently in the Bay.
The identity of the person in question is yet to be revealed, but the bigger question is, will the residents escape the awful ordeal unscathed? Or could there be more devastating deaths?
We know that the cast have been filming the funeral for at least one regular character, but whether it's the fire that causes it remains to be seen…
Watch the dramatic trailer for the season finale here:
This week on Home and Away… 12th – 15th December
Summer Bay finally learns the Morgans secret. Nate struggles to come to terms with Tori's lies. Salt gets trashed.
Evelyn's fears threaten to destroy her chance at love. A teenage love triangle spells trouble at the formal. Olivia is forced to question who she wants to be with.
Mason punches Hunter. Heath and Bianca break the cycle. Ash wants to find Billie's attacker
Details on the two Home and Away specials to be streamed on Foxtel over the Summer break in Australia have been announced.
OFFICIAL PRESS RELEASE:
Foxtel announced today that two Home and Away special events, produced by Seven Productions, will be available to stream on Foxtel Play and download from Foxtel On Demand in December and January.
Home and Away: Revenge will be available on Monday December 19 from 8.30pm while Home and Away: All or Nothing will commence streaming on Australia Day Thursday January 26, 2017.
In the sequel to the Home and Away special, An Eye for an Eye, which premiered on Presto to huge success late 2015, Home and Away: Revenge is perfect summer viewing for the thousands of fans who watch the weeknight series.
Both specials will see the return of Summer Bay favourites Dan Ewing and Lisa Gormley who reprise their much loved roles as Heath and Bianca Braxton.
In Home and Away: All or Nothing, Nic Westaway (Kyle Braxton) and Samantha Jade (Isla Schultz) will also return alongside series regulars, Lynne McGranger (Irene Roberts), Kyle Pryor (Nate Cooper) and George Mason (Martin Ashford).
Home and Away: Revenge is available to watch from the Foxtel On Demand menu from December 19 for Foxtel and Foxtel Play subscribers followed by Home and Away: All or Nothing, which arrives January 26 2017.
 Both special events will still be available to existing Presto customers on the same day.
This week on Home and Away… 5th – 8th December
Justin and Kat put their lives on the line trying to find out if Ranae is part of the syndicate. Hunter inadvertently pushes Olivia towards Mason.
Ranae pursues the Morgans. Justin makes a risky call that could put all their lives in danger. Zac and Bianca bond… will they cross a line?
Evelyn's scared to move things forward with Matt. VJ, Ash and Billie are uncomfortable keeping Leah in the dark about Billie's baby.
This week on Home and Away… 28th November – 1st December
Cheryl arrives in the Bay to give Bianca and Heath some advice. Bianca makes a decision.
Matt lays his feelings for Evelyn on the line. Billie and VJ plan to elope, but there's an unexpected obstacle. Mason attempts to ask Olivia out, but is she still hung up on Hunter?
False alarm for Billie's labour – but Ash again calls into question the likelihood of VJ sticking around long term. Phoebe realises she's so caught up in Justin's drama, she has lost herself.
This week on Home and Away… 21st – 24th November
Despite Justin's best efforts, Raffy learns the truth. Matt and Evie can't connect. What are Heath and Bianca fighting over?
Will the Morgans tell Raffy their secret? Irene pushes Bianca for the truth about why Heath and her are fighting. Nate asks Tori out on a date. Raffy goes missing.
Justin and Phoebe search for Raffy. Kat thinks the Morgans are hiding something. Nate and Tori finally give in to temptation.
This week on Home and Away… 14th – 17th November
Will Zac accept Sam's indecent proposal? Jeannie's truth is out there. Ash teaches only-child VJ a valuable lesson about older brothers. The HSC may have finished, but Hunter's exam woes aren't over yet.
Zac may tell Leah the truth. Exam pressure has Hunter and Olivia at breaking point.
Could Hunter still be a fire-bug? And is he to blame for his fire at the Caravan Park? Is Billie getting cold feet, or something worse?
This week on Home and Away… 7th – 10th November
Will Hope survive her overdose? Can Brody keep it together with Jeannie? Evie mourns her lost brother on their shared birthday.
Matt makes a beautiful gesture to help Evie with the pain of her first birthday without Oscar. Jeannie and Brody are on!
Hunter overreacts when Olivia has a pregnancy scare. Duncan goes back to America.
This week on Home and Away… 31st October – 3rd November
Matt helps Evie organise the charity volleyball match. Hope is arrested.
Justin has hit a low point. Brody is smitten with a mystery girl. Is Nate planning to leave Summer Bay?
Marilyn sees Zac and the mysterious Sam together. Tori tries to convince the heartbroken Nate to stay. On the eve of his English exam, Hunter is nervous.
Brody has another chance at Jeannie after all. Will Leah find out about the other woman?
Can Ash sort out his Simmo problem legally? Zac finally comes clean to Leah. VJ intervenes in Hunter and Olivia's separation.
Has Ash deleted the photos off Simmo's laptop in time? Hope is not coping in gaol. Has Sam over-stepped a mark with Leah?
This week on Home and Away… 24th – 27th October
The truth about Raffy is exposed. Does Evelyn have feelings for Matt? Duncan gets his chance with Tori.
After Hope's accident, Raffy has the Morgans wondering if she knows their shared family secret. Hunter tries his best to be studious until a tempting offer raises its head.
Hunter is caught in an exam-cheating scam, despite his intentions to sit them properly. Like father like son, is Zac cheating too? Phoebe and Justin are at odds over his many secrets.
Kat and Ash are sneaking about, but who is watching them? Zac is full of apologies to Leah, but has he quit his bad habits? Nate and Tori are getting along great until Duncan appears.
This week on Home and Away… 17th – 20th October
Brody finally learns the truth from Decker. Ash and Kat's secret relationship lands them in hot water. Who is the mysterious girl in the photo?
Brody finally understands his visions. Will a half-naked Kat be discovered by her boss in the Garage? Decker finally reveals his shocking secret. A credit card scam leads authorities to Ash.
The Morgans struggle to come to terms with Decker's secret. VJ's 18th birthday ends with a life-changing question for Billie.
This week on Home and Away… 10th – 13th October
Justin finally wins Phoebe back.  Roo learns Caroline's terrible secret – she has Huntington's disease. Hunter decides on a new path – but will Olivia join him? Brody's impressive new signature dish could spell trouble for the Morgans.
Can Caroline tell Duncan the truth? The Morgans dark past continues to haunt them. Hunter faces resistance to his gap year plans with Olivia. Will Kat get drawn back to Ash?
Can Nate convince Billie to tell the truth? Will Kat and Ash be able to keep their relationship a secret? What is Zac hiding from Leah?
This week on Home and Away… 3rd – 6th October
Kat is forced to arrest Ash. Can Matt and Evelyn ever be friends again? Phoebe can't believe that Justin would hire Hope.
Justin sabotages Phoebe's date. VJ feels trapped by his life with Billie. Ash's attempt to fix his mistake has deadly consequences. Mason thinks there's something happening between Evelyn and Brody.
Billie and her baby's lives hang in the balance. VJ and Phoebe each struggle with crippling guilt. Nate makes a devastating discovery.
This week on Home and Away… 26th – 29th September
Can Olivia put her demons in the past for good? Ash helps Kat get a second chance. Hope pushes herself into Justin's orbit.
Phoebe's jealous of Hope's relationship with Justin. Olivia sees another side of Tabitha. Evelyn warns Matt against falsely protecting his sister.
Phoebe and Justin are at odds over Hope. Evelyn struggles to deal with the house chaos.
Tori's surprised by Nate's reaction to her break-up with Duncan. Tori and Nate clash over Caroline's mystery condition.
This week on Home and Away… 19th – 22nd September
Brody struggles to reconcile his memories. Justin stakes out Decker's mysterious address, meeting Hope and Raffy. Evelyn can't believe Mason doesn't want a "No strings" relationship.
The Morgans battle to save the life of the man who holds the key to their past. Tori's relationship with Duncan is threatened by his ex-wife.
Zac and Leah each privately struggle being apart. Duncan confronts Caroline about messing with his relationship. Chris' struggle to move on leads to big life change.
Chris makes a big decision. Mason can't hide his feelings for Evelyn any longer. Olivia finds herself a virtual prisoner in her bedroom when she becomes the victim of a cruel and depraved cyber bully.
This week on Home and Away… 12th – 15th September
A surprise arrival leaves Tori doubting her relationship with Duncan. Will Justin sacrifice his relationship with Phoebe, rather than be honest?
Phoebe's dragged into Decker's attempts to get to Justin. Kat grows closer to Ash – is he the one for her?
Justin heads off in search of answers about Decker. Kat and Ash fight their feelings for each other. Olivia's pushed to the edge by vengeful Tabitha.
Can Mason and Evelyn handle being "friends with benefits"? Olivia faces another cyberbullying attack. Can Matt and Evelyn's support help Ellie? Billie solves a baby naming dilemma.
This week on Home and Away… 5th – 8th September
Evelyn continues to spiral in her grief for Oscar, putting her life in danger. Tori & Justin argue over whether to loosen their own rules about relationships while in witness protection.
Kat gets into trouble on her first shift at Salt. Tori and Duncan's romance is rekindled. Evelyn is saved by Chris from drowning and finally says goodbye to Oscar.
Leah and Zac's experiment is paying off – the romance is heating up. Hunter and Olivia both confess they still love each other. Olivia traps Tabitha into confessing she changed Hunter's mark.
A crushed Olivia cuts ties with Tabitha and tells Hunter she can't be with him right now. Matt discovers the root of Ellie's behavioural issues. Alf and Duncan start a new business venture together.
Hot Dads of Home and Away – Happy Father's Day!
James Stewart and adorable daughter Scout –
Dan Ewing with cutiepie son Archer
And honestly, what's a DILF article without this guy… Chris Hemsworth
This week on Home and Away… 11 – 14 April
Zac struggles with whether to help Tank or not. Kat's relationship with Dylan takes an unsettling turn. Maddy and Matt starts to see through the fog of their cyber bullying.
Evie tries to erase her past and Josh makes a surprising gesture. Billie tries to let VJ down gently. Zac blames himself for what happened to Tank.
Wedding tension between Ricky and Nate escalates. Olivia has trouble confessing a secret to Hunter. Evelyn confronts Tank with an unexpected outcome.
A blast from the past causes Ricky to question whether she still wants to marry Nate. Olivia is devastated after some shocking news. Kat is finding it harder to hider her doubts about Dylan.
This week on Home and Away… 21 – 25 March
Hannah returns from hospital and struggles after her mastectomy. Irene comes to terms with the fact that Claire is not her daughter. Olivia and Hunter make amends only for Lindsay to cause chaos once more.
Zac returns home from prison but is hiding something. Olivia is set up by Lindsay with an incriminating photo. Skye recognises her self-worth despite her unrequited feelings for Oscar.
Zac and Leah finally reconnect. Kat blurs the lines of professionalism with Detective Dylan Carter. Matt becomes the primary suspect in Charlotte's murder investigation.
Matt is brought in a second time for questioning. Ash goes to reconnect with an old friend but makes a big mistake. Hannah has a confronting outburst at the fundraiser.
This week on Home and Away… 14 – 18 March
Hannah struggles to say goodbye to her pre-op body. Phoebe prevents Kat from having a second date with Dylan. Despite Ricky's warnings, Kyle gets in too deep with Isla.
Chris' devotion to Hannah grows as she undergoes a double mastectomy. Evelyn struggles to deal with Hannah's surgery. Kyle is shocked when Isla kidnaps her children.
Hannah struggles post surgery to come to terms with what she has done. Phoebe and Ash butt heads over how to run the garage. Kat is drawn back into Dylan's web when he tries to kiss her.
Dylan's jealousy over Kat could mean trouble for Ash. Has Morag come up with the breakthrough to clear Zac's name? Oscar's success with ladies makes Skye jealous. Matt makes a life-changing choice.
This week on Home and Away… 7 – 11 March
Hannah tests positive to having the cancer gene. Billie realises that Kyle is planning to burn down Angelo's. Matt and Maddy make peace.
Hannah is faced with a like changing decision. Kyle attempts to protect Isla, with disastrous results. Roo issues Maddy and Matt with an ultimatum.
Ricky holds grave fears for a missing Kyle. Dave threatens the lives of Kyle and Isla. The Summer Bay house is vandalized in the wake of Zac's charges.
Summer Bay turns on Leah and her family. Kat lets down her guard with Dylan. Ash and Andy face a devastating setback. Olivia's suspicions about Claire deepen when she takes money from Irene.
This week on Home and Away… 29 Feb – 4 Mar
Zac's troubles go from bad to worse. Ricky struggles with her new living arrangements. Ash and Andy's plans to open a garage hit a snag.
Zac is denied bail as Leah momentarily doubts his innocence. Ricky and Nate's wires are crossed as to why he is taking multiple shifts at work.
Morag suspects Dylan is behind Zac being denied bail. Skye is heartbroken when she sees Oscar kissing another girl. A woman shows up at Irene's doorstep, claiming to be her long lost daughter.
Kyle's dark past finally catches up with him. Chris and Hannah navigate the rocky road to love. Olivia fears Irene is being manipulated by Claire.
It's official – Channel 7 confirms Tai Hara is leaving Home and Away.
Channel Seven has used social media to announce that 25-year-old Tai Hara, who plays Andy Barrett on the show, is headed to the US.
"We say goodbye to #HomeandAway's Tai Hara as he is taking the Summer Bay sun with him all the way to Venice Beach," Channel Seven tweeted.
Tai also confirmed the news with a message to his fans saying, "My time on HAA has been a once in a lifetime experience that I'll never forget and I can't wait for what's to come!"
There is no word on how his character will be written out of the show but with the current 'Who Killed Charlotte' story line still unsolved, could this be a big clue?
Source: Back to the Bay and Channel 7