Luke and Cody are the House Rules 2016 Winners!!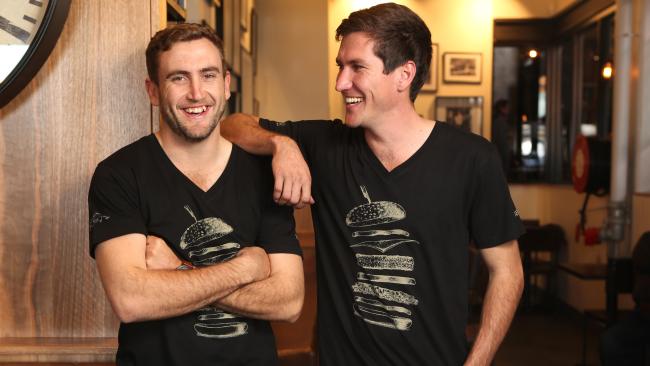 Luke and Cody are the House Rules 2016 Winners!!
Popular twin brothers from Dalby in country Queensland have won this year's series of House Rules.
Twenty-four year old  twins Luke and Cody Cook have taken out the top prize in this year's competition, during an emotional live grand finale on Sunday evening.
The winners of the intense reality competition which sees contestants scramble to complete full home renovations within a week receive the great Australian dream of living mortgage free – the winner gets their home loan paid off in full.
The twin brothers from Dalby in country Queensland received the amazing prize of having their mortgage paid off from their already fully renovated home, walking away virtually debt free.
Luke broke down and told his fellow contestants how much he loved them in between sobs. What a fantastic result for the lovable lads from the bush.
But before the winner was announced, both teams were given the task of completing one last garden feature for each other – a Coastal Beach Box themed backyard zone for Claire and Hagan, and a Bush Billabong styled one for Luke and Cody.
Claire and Hagan's Bush Billabong
Claire wanted to do an inground spa but forgot how spas work with all their equipment and stuff needing to be out of the ground, but that didn't stop the Victorian pair from working out an amazing design -"Railway Billabong Chic".
Their final results were gorgeous, and the boys certainly loved what they saw.
THIS reaction! #HouseRules pic.twitter.com/Ur4TrElMyJ

— #HouseRules (@HouseRulesOn7) July 3, 2016
Large bushrocks were scattered around their spa area, giving it the true feeling of an outback billabong. The uprights of the pergola were made of large tree trunks, giving the area an authentic feeling. Upright sleepers were placed in front of the colorbond fence, giving the area a rustic railroad feel, and the surrounding plants looked well established and natural. The only downfall was that a few more sleepers could have been placed to screen out the fence a little more.
Luke and Cody's Coastal Beach Box
Luke and Cody ran into trouble almost immediately, realising that they'd have to remove something in Claire and Hagan's tiny (and newly renovated) backyard in order to fit their design in place. And so Fil and Joe's outdoor shower had to go.
Beach boxes are popular on the the Mornington Peninsula, and the boys opted for blue and while stripes on their sheltered pergola on the deck. The coastal chic design didn't take over the entire backyard which is suprising considering it was HUUGE and the backyard is TINY.
Rustic artwork complete with an antique lantern finished off the look, with a surfboard suspended from the ceiling echoing their bicycle feature light in Claire and Hagan's dining area.
Turns out Cody thought 'coastal chic' was a girl at the beach and Luke thought 'deco' was short for 'decorating'.
Claire and Hagan loved their newly updated backyard and wasted no time in testing out their new spa.
"We have the best house ever!" – Claire pic.twitter.com/70Fgils5NK

— #HouseRules (@HouseRulesOn7) July 3, 2016
The judges scores
Luke and Cody scored 17 points
Joe scored the boys an 8 while Wendy gave them a 9.
Claire and Hagan scored 19 points
Both judges were impressed with the young couple's work and Joe gave them a 9 while Wendy scored them a perfect 10.
But then we had to wait to see how the public voted.
What an amazing series! The lovely Johanna Griggs made the much awaited announcement that Channel 7 have renewed the show for another year. After this amazing series, they'd be crazy not to!
Screen Queen x
Images courtesy of Channel Seven