House Rules Final 3 Recap – Who will be going home tonight?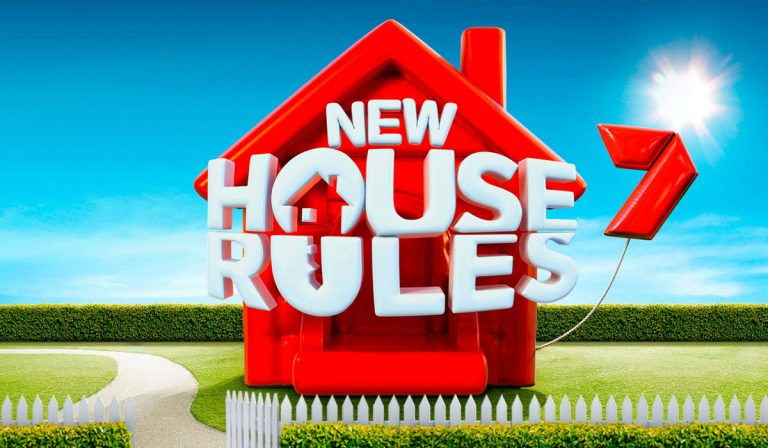 House Rules Final 3 Recap – Who will be going home tonight?
In what was undoubtedly the most stressful episode of House Rules yet, the final three completed works on units in a building owned by the Leukaemia Foundation in Sydney's Northern Suburbs.  The three basic units are offered to cancer patients and their families during their treatment.
Each team had to complete a zone in each of the three units and also one in the backyard in just 7 days. The twist came with the news that each unit was to be styled with either a Manhattan, Bali or Scandinavian design brief – so each team had to work with three completely different styles in three different apartments PLUS tart up the garden! I can see why it was so full on.
The pressure began to show almost immediately.
Fil and Joe put their dunny too close to the shower screen. The way they placed the toilet left very little room for tall or mobility impaired people to use the loo. Carolyn had to set them straight with a nifty representation using a garden chair.
In a moment of pressure, Fil said 'shit'. And for some reason best known to the producers, they bleeped her. Luke and Cody say 'shit' all the time and don't get bleeped. What's going on there, Channel Seven?
Hagan belted out Bon Jovi's "Always" into a paint roller, showing us all why he is on House Rules and not The Voice.
Luke couldn't find a basic stainless steel dual sink in all of Sydney. He had to frantically ring around many suppliers before he could source one. In Australia's largest city. Apparently it was coming from Adelaide. WHY? Why would you order a sink from Adelaide? Oh the confusion!
Cody made up a whole new word, 'authentistic'. Which is soon to be a widely-used technical term in the design industry, I'm sure.
While sorting out the bathroom, Cody decided to cover up the powerpoint in order to place his mirror in the best possible spot. He figured that no-one would miss a power point in the bathroom, surely! Luckily, Luke set him straight, informing him that "girls do their hair and shit". Clearly, Luke will not be single for long.
Fil never stopped gushing over hubby Joe's door panels the entire episode, despite the fact that he couldn't fix them to the cupboard because they were too thick.
They were kind of ugly to be honest – they looked like the end of a shelf of 2x4s at the drive-through trade section at Bunnings. All that was missing were the barcode stickers. They could have oiled them or something.
But Fil was delighted by her husband's newfound DIY prowess. "Ooh and they close!! Well done!!" she praised when he finally got it sorted. Looks like Joe's gettin lucky tonight!
Claire and Hagan whacked a wooden blind over their wooden window claiming it wooden get wet despite being in the shower area. A waterproof blind means the blind won't be damaged by the water, not that it will protect the antique wooden window frame behind it from rotting. But hey, small detail.
Luke and Cody began calling everything "ridgey didge" and "mickey mouse", although to be fair, this is who they are and not necessarily a sign of stress.
Oh the chaos!
Then, just as Johanna Griggs showed up with her iPhone timer at the ready, Claire knocked over a full tin of white paint! Within minutes of the deadline!
Hopefully they will be able to pull it all together in time for the BIG REVEAL on tonight's show where one of the top three will be sent home. Who will it be?
I think it will be Fil and Joe – they've been consistently brilliant throughout this competition but I think the wheels may have finally fallen off. Either way though, I adore all three teams. This has been an awesome series and I'll be happy to see any of them win.
Can't wait to see the Big Reveal tonight!
ScreenQueen x
House Rules will air tonight on Channel Seven at 7:30pm.
Images courtesy of Channel Seven