Keira Finally Gets the Single Date She's Been Longing For! But the Bachelor Isn't Feeling the Love… S4 Episode 8 Recap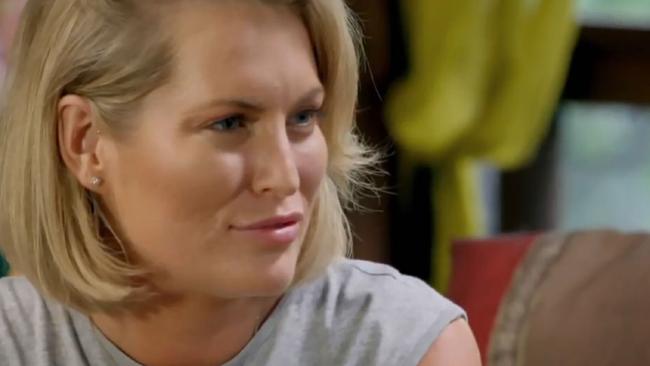 Keira Finally Gets the Single Date She's Been Longing For! But the Bachelor Isn't Feeling the Love… S4 Episode 8 Recap
If you thought last minute walk outs and calling ladies you've just met 'f*cking skanks' was the highlight of The Bachelor Australia viewing for the week, hold on to your knickers ladies, because it gets better!
Oh boy does it get better!
Osher walks in and we all know what that means…. a solo date!
And the lucky lady is….
Olena! But she actually says "nooo" when her name is called. Kinda odd, tbh. Maybe in Ukraine, no means yay?
And Keira is disgusted. She wants a single date with Richie. She wants it so bad she can taste it. On her teeth.
The Bachie Budget has shelled out for a little plane, which Richie adorably calls a "jet", to fly them away to a mystery location. Somewhere romantic! Somewhere exciting! Somewhere opulent!
Mudgee!
Olena is clearly impressed.
Richie lays down his plans early – he wants to know everything there is to know about Olena, not realising that he pretty much already knows her back to front. Unfortunately for us all, she is as bland as the day is long. Gorgeous and lovely and all, and I'm sure she has a good story or two in her, but she's no Faith or Eliza.
They head to a beautiful restaurant overlooking the vineyards for a romantic morning tea. Richie tries to get Olena to open up and tell him about herself but she's still very guarded.
"She likes me and I like her," Richie says in his confessional.
Back at the Bachelor Mansion, the ladies have received another blue envelope signifying a group date. As the names are called out, Keira says she's so over going on group dates. She wants that single date.
Meanwhile, in Mudgee, the producers accidentally sent the hire car back to the shop so Richie and Olena ride some hastily obtained pushbikes (complete with empty picnic baskets stuck to the front) to their next location…
… a field of flowers.
"I've just gotta figure out a way to get Olena to open up to me," Richie says, "To find the key to unlock the mystery. I feel like Raiders of the Lost Ark. I feel like Harrison Ford, you know, there's this treasure! Ha! I've just gotta get there!"
They arrive at a beautifully set up picnic, and Richie actually says that he has set it up himself. They discuss their feelings some more and Olena admits that it's hard for her to break down her wall. But she is keen on Richie and wants to be with him so she is going to try.
And then, much to everyone's surprise, they kiss passionately and Richie produces a rose.
It's group date time and the girls are excited to learn that they are off to the Sydney Fish Markets. No, really.
Richie wants them to pick out some fresh fish, then head to the Sydney Seafood Cooking School where they will learn to cook Richie's favourite dish. The most impressive meal will win some alone time with our bachelor.
While at the fish market, Richie asks the ladies "who will do a Rex Hunt for me". Alex immediately steps forward, saying in her confessional that she wanted to remind Richie how good her lips can be. Christ on a bike, this girl is too much.
The girls do their best to make the dish, all the while begrudging each other for 'being competitive' or 'seeking Richie's attention'. They are all becoming very territorial, stealing each other's eggs and lemons and things.
Richie comes along and says he's going to be judging the girls on flavour, presentation, and how much love they put into the dish. Suddenly, we realise that we are watching a sexy version of MasterChef.
Rachael and Noni win the cooking contest, giving them the opportunity to share a seafood banquet with Richie that evening in the most awkward 3 person date ever.
They share a platter of oysters, which Noni struggled to consume.
Like, really struggled.
In the end she gave up, spitting the offending oyster into a linen napkin and throwing it on the table, much to the disgust of Rachael and the amusement of Richie.
That girl should stick to bacon.
We're back at the house and there is much ado about the second single date of the episode – it was unheard of up until now! What is going on? Who will be the lucky lass?
Finally, it's Keira! She gets her much longed for single date with Richie! She must be ready to go as Richie will come for her in just 15 minutes time.
Richie wants to see if there is anything to support the feeling he's been getting that maybe Keira is "one way with the girls and another way with me". He wants to get to the bottom of it and see if there is a spark with Keira.
As they drive off, we hear Keira's voice describing the amazing connection that she and Richie have when they are alone.
Richie takes Keira to a bushland setting for some yoga, thinking that she will be in her element after some of the crazy-arse group dates they've been on. He's thinking that she might relax and enjoy the experience.
Hell no.
Despite the lovely qualified yoga instructor leading the experience and talking through the moves, Keira completely ignores her and takes charge instead. She's quick to point out everything that Richie does incorrectly and talks over the top of the yoga teacher at every opportunity. Keira's "been doing yoga for two years" you see, so she "knows what she's doing".
We get the impression that Richie finally understands.
Keira says the date is going really well and that they are obviously attracted to one another. She adds that "When I get a rose tonight, I'm going to be walking in, confident, and feeling good. And I won't let anybody rain on my parade."
Meanwhile, back at the womansion, Kiki and Noni are chatting by the pool. They agree that it's a good thing that Richie has some alone time with Keira so he can finally see what sort of person she is, so he can make a decision if there's something there or not.
Both Kiki and Noni agree on another thing too – that they don't want to kiss Richie after she does.
Richie says that he started out the day with a goal – to see if he could see a future with Keira. Right now he has an idea, but he wants to sit down and have a really good, deep conversation with her.
AND THEN IT HAPPENS.
He dumps her. There and then. Tells her that he can't see a future for them together and that he has to be honest with her.
She feigns agreeance, adding that it's very refreshing to be on the same page with someone and that she is very intuitive so knew this was where they were at but was just wanting to see it run it's course.
Yeah right, she was talking about rubbing her rose in bitches faces three minutes ago. This would have come as a shock to her.
So he puts her in the car and sends her on her way. I'm honestly surprised he didn't leave her there and take the sweet yoga instructor home instead.
In the car ride back to who knows where (certainly not the mansion), Keira drops plenty of choice statements.
"I definitely wasn't blindsided, we were definitely on the same page which was refreshing.
I do not give a fuck about those bitches, I'm so glad to get out of there. They're all nasty pieces of work, like I can't even deal.
I hope Richie gets to know these girls properly before he makes his decision. If I was a guy I wouldn't date half of these girls.
I'm not concerned if I'm going to find love, it's not an issue that I have, at all, moving forward with my life.
I know that I'm not going to be left on the shelf."
And then the pièce de résistance…
Over at the mansion, the ladies are in their cocktail attire, sipping house champers and wondering when Richie and Keira will return.
Osher walks in tapping a wine glass with a spoon he found out in the garden. The girls freeze, as they weren't expecting him and the last time he did that, he announced that there were intruders.
He explains that Keira and Richie's date didn't go so well, that Keira will NOT be returning to the mansion, and that Richie will be along shortly.
The ladies react exactly as expected…

Richie arrives and explains briefly how he came to his decision.
Alex wanders about with the white rose, threatening to use it, when Richie asks Nikki if she'd like to catch up with him in private – this hasn't happened before and the girls are aghast! Alex is devo'ed.
Richie and Nikki have a quick pash and then he sends her back to the cocktail party to the accusing questions from the other ladies.
At the Rose Ceremony, everyone is standing in formation with Olena off to the side already clutching her rose.
Osher enters the room and explains that due to the day's events, there will be no Rose Ceremony this evening. The girls just kind of stand there, not really knowing what to do.
And so Keira is gone. Yay, but boo. She was fun to watch but didn't deserve to be there.
And apologies to the good people of Mudgee. It's a lovely place, I'm told. I'll say anything for a laugh. x
Until next week,
ScreenQueen x
Catch all of ScreenQueen's Bachelor Australia episode recaps here.
Images courtesy of Channel Ten