Married At First Sight 2017 will Feature the Pickiest Groom EVER.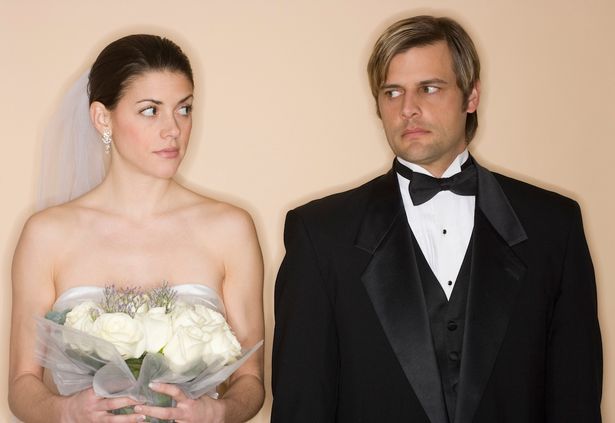 Married At First Sight 2017 will Feature the Pickiest Groom EVER.
Married at First Sight will return to our screens at the end of January, and we've been delighted with news that one of the contestants on the reality show is the pickiest groom in the history of ever.
Ladies, let me introduce you to Michael, a 30 year old stripper from Perth.
It's not hard to figure out why this guy is still single, you guys.
His list of requirements in a future bride include (but are not limited to):
have small ears
good teeth
physically attractive
motivated
physically active
likes to train
fit
eats healthy
shorter than him
wears heels
under 60kg
no fake hair
no fake nails
fake boobs okay
not pretentious
a natural beauty who wakes up beautiful
looks fantastic with only a little bit of foundation on (nothing else)

not

ugly

no

children
must live in or move to his location as he is not moving
has direction
knows what she wants in life
already established

I have news for Michael.
YOU'RE NOT GOOD LOOKING ENOUGH TO BE THIS CHOOSY, BRO.
No one should "settle" for love. To quote Bridget Jones, we're all looking for something just a little bit more extraordinary than the usual offerings. But at the end of the day, if your list of requirements for a potential mate is contradictory at best and downright insulting at worst, you might want to refine it a little. You know, to increase your chances of finding a partner.
Not only that, but can you imagine the type of relationship that this dude could offer? If he's this picky with the type of woman he wants to date, how is he going to react when she decides she wants to do something he's not comfortable with?
What if she gains weight? What if she gets sick and loses her natural beauty while receiving treatment? What if she loses her job or decides to get hair extensions and gel nails?
And heaven help her if she falls pregnant.
Not many women would happily sign up for this. I sure as hell wouldn't. Not if he were rich, famous and built like an Adonis. No way, I like my men comfortable with my human flaws, spirited opinions and slightly oversized ears.
Watch his promotional video here:
Good luck, Michael. And heaven help whoever the MAFS producers decide to pair you with. We'll be watching.