Married at First Sight: Craig Leaves Husband Andy During Their Honeymoon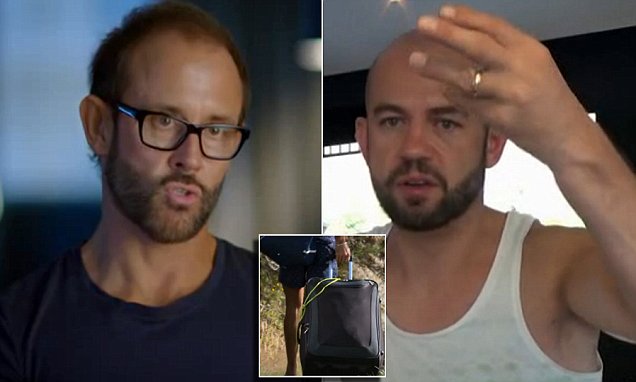 Married at First Sight: Craig Leaves Husband Andy During Their Honeymoon
The same-sex couple on Channel Nine's controversial reality series Married at First Sight have split up while on honeymoon in New Zealand.
Just days after their drama-filled marriage in Queenstown, Craig packed his bags and left the picturesque mountaintop house in Christchurch where he and husband Andy were honeymooning.
He abandoned his new partner while Andy was taking a shower, sneaking out and hitting the road before Andy knew he was gone.
After stepping out of the shower, Andy went looking for Craig only to find his new husband and all of his possessions gone.
"It would appear that Craig's left the house. Car's gone. I had an idea that he was going to leave. I had my shower, came out and went around the place to check whether he was here, whether his bags were here, but they're not."
Things went downhill fast after the nuptials when Craig revealed that Andy wasn't as forthcoming romantically as he had hoped.
'We're on top of the mountain living the dream and he doesn't even want to touch me,' Craig, 41, said.
'He doesn't even want to kiss me.
'I thought I was married to someone, I didn't realise I had to win him over.'
Umm, yeah, you kinda do have to win him over, Craig! Reality show or not, you still need to experience the magic of getting to know your partner. You don't just jump straight into the sexy honeymoon phase, even if you are actually on honeymoon.
It sounds to me like he assumed that marriage means sex on tap. And I think we can all agree that it is rarely the case, whether the relationship is slow and steady or love at first sight. Marriage is always a work in progress and never easy.
Oh well, best of luck to them both.
images courtesy of Channel Nine