Real Housewives of Cheshire S3E3 Recap – Divas Dancing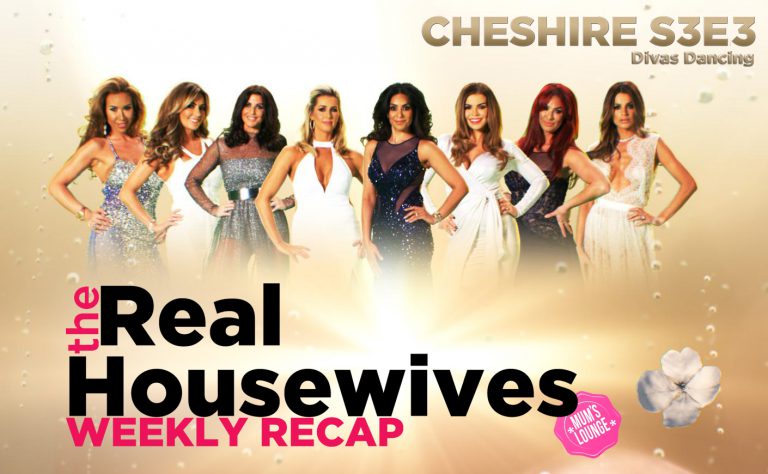 Real Housewives of Cheshire S3E3 Recap – Divas Dancing
It seems that Currantgate isn't quite over yet as the battle lines are drawn in the latest episode of the Real Housewives of Cheshire. We've moved on from Missé's raisin and are now arguing over whether or not it is insulting to call someone's accent "rough". Tanya stands by her opinion that your accent is part of who you are, and by insulting the accent, you are insulting the person it belongs to. Leanne doesn't get it at all.
Leanne tries her best to calm Tanya down by taking her to a meditation expert and then giving her one of those little Japanese sand sculpting kits. Tanya's not having any of it. She's happy to be a hormonal psychopath, as are we all when pregnant. Back off Leanne.
I've taken the liberty of drawing up a little guide…
On the left we have Team Dawn, comprising of Dawn and Tanya. In previous seasons, Leanne would be in this group too but it seems she's moved over to Team Stacey alongside new girl Missé, who can do no wrong. Over on the top right we have Team Oblivious, Ampika and Lauren, who couldn't care less about the dramas as long as they don't ruin their parties. And down the bottom is Seema, who, while sticking her nose in occasionally, is nice to everyone at this point and is keeping out of trouble.
Now that that's out of the way, we can discuss the way Ampika gets a property valued.
She shows the young estate agent through her boudoir, luxurious ensuite and *ahem* recreation room. His body language suggests that he's quite impressed with what he sees. Lauren shows up and suggests that they go on a date. Subtlety is not something either of these women are familiar with.
Lauren speaks more about the issues she and Paul are having in their marriage. She says they've been together 12 years and that she's not sure she wants to stick around for another 12. Both her and Ampika shed some tears over their broken marriages and then Lauren announces that she's off to the Alps on holiday because being on top of a mountain is what she needs right now.
Then it's off to a fancy pants country club as Seema has organised a dance class for everyone (except Dawn and Tanya) to attend. Why don't my friends organise fun outings like this all the time? The housewives are always off doing random shit together.
Anyway, at the Diva Fever dance class, we learn that Stacey can't dance and Ampika still can't dress herself to save her life. Here she is channeling Scary Spice circa 1998.
Stacey breaks out some juice and brownies, showing everyone that she really is a nice girl at heart. But the brownies are made from sweet potato and the juice is lemon and ginger juice, showing everyone that while she is thoughtful, she has a bitter and twisted streak too. The treats do not go down well, with Leanne calling them "dogfood".
I'm picking up a bit of Susie McLean vibe about Stacey. Sweet and innocent housewife and home baker with a gossipy bitchy side, dividing the established housewives against each other.
Ampika announces that she is hosting a party at a local night club and that she would like all the ladies to attend. But because it is her night, they aren't allowed to argue. At all. Because it's Ampika's night. Not for her birthday or anything, just a random night out. Hers though. No arguing. End of.
Then she shows up looking like a Turkish belly dancer…
She then announces that Leanne's dress is sexy, sleek and forgettable. And that she doesn't care what anyone thinks of her fashion. "I'm me. Fuckin shit hot!"
By the end of the episode, Dawn has made up with Missé, Tanya has made up with Missé, and Stacey and Missé make a pact to have each other's backs.
In the final few scenes though, Leanne blows up at Dawn, demanding that she apologise for talking about Missé's raisin. Dawn says that she should be allowed to say anything she likes to her best friend and that it was unfortunate that others heard it but that she would say it again if they were in private. Leanne insists that Dawn should never have said it at all regardless of where they were, which brings us to the core of the issue – can't best friends talk about anything in confidence, no matter how bitchy?
They certainly should be able to, if they are indeed best friends. I think Dawn's just realised where Leanne's loyalties really do lie, and it's not with her.
Until next week!
ScreenQueen x
All images courtesy of Foxtel and Arena.