The Real Housewives Recaps – Cheshire, New Jersey, Orange County and New York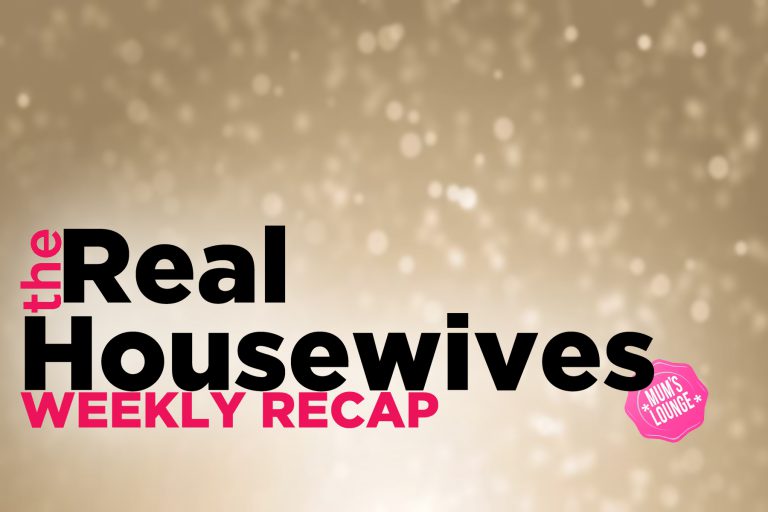 The Real Housewives Recaps – Cheshire, New Jersey, Orange County and New York
Here is your one-stop shop for all the latest gossip in the world of Real Housewives. This week, we recap the latest episodes from Cheshire, New Jersey, Orange County and New York.
The Real Housewives of Cheshire – Season 3, Episode 9 – "Ready for Battle"
Leanne meets Tanya to have a chat about the friendship between Leanne and Dawn. Leanne becomes upset when Tanya tells her that Dawn has suggested that the only reason Ampika took Leanne to Paris was to get back at Dawn. Leanne suggests that all four of the ladies should meet and hash it all out. Tanya does not sound keen on the idea, but agrees.
The loyalties between the other ladies are shifting slightly too, when Stacey confronts Missé over a post on her Insta account. This stems from Missé's harebrained idea to give Ampika a makeunder, leaving her looking like a corpse.
Ampika wasn't happy with her new look and Stacey and Seema, who had a laugh with Missé about organising a makeover, came to Ampika's defense. Missé was not happy about this turn-around in loyalty and took to social media to express her disappointment at the perceived fakeness of her friends and Stacey called her out on it.
Ampika meets her ex-husband Mark for drinks and states she wants another child with him. Mark appears somewhat shell-shocked and thinks Ampika is crazy but she is adamant that it would be easy and he wouldn't even have to sleep with her or anything. Mark's new girlfriend must be thrilled with this plan.
Lauren invites Seema and Leanne over to have a look at her new naked portrait. Lauren reveals that she and Paul have separated and have filed for divorce. She puts on a brave face though, and they drink champagne while admiring Lauren's work of art.
Missé keeps banging on about the differences of opinion she has with the other ladies at every opportunity. What's that expression? If everyone around you seems like an arsehat, you're the arsehat!
At the shampoo release party, Ampika starts up about how she's not friends with Dawn anymore again. Tanya is sick of hearing about it and tells her to stop. It blows up and Tanya tells Ampika that there's something wrong in her head before leaving the launch party.
Ampika then turns on Missé who defends Tanya. They go over the makeover issue yet again, this time with Leanne coming to Ampika's defence. Ampika tells Missé to remove herself from her launch, and kicks her out.
Next week is the last episode of this series of The Real Housewives of Cheshire before a long overdue reunion episode airs.
The Real Housewives of New Jersey – Season 7, Episode 2 – "A Very Hairy Christmas"
The episode begins with the Giudice family lawyer reading a statement to the paparazzi at the gates of the family residence. Jacqueline and Dolores tearfully watch the footage from a phone at the Laurita residence, then proceed to discuss the non-relationship between Teresa and Jacqueline. If we have to hear Jac whinge about this all season, we're going to need a lot more wine on a Monday night. Just sayin. No one really knows where they stand with Teresa now.
Milania gets an eyebrow wax as Teresa spends time with her girls in their beauty salon getting ready for their family Christmas photo. Teresa explains the terms of her parole and says that things aren't quite back to normal just yet. She needs permission to leave her house and has a curfew.
Teresa tells us that People magazine is paying her to have the family photo taken. She explains that her ability to make money over the past 12 months has been seriously hindered on account of the fact that she was in jail. They have legal bills and her husband is about to go to jail for over 3 years, you really can't blame her for capitalising on her fame while she can.
There is a big Giudice Christmas Eve dinner with all of the extended family including the Gorgas. The tension between Teresa and Melissa is clear and they air their differences in the kitchen during dinner. They decide to hit the reset the button and swear to have each other's backs like true sisters in future.
We follow Dolores to her therapy session and learn that she used to be a police officer, and her marriage ended due to her husband's affair. She seems like a very normal, honest character. She says that she doesn't exist unless she's caring for someone else, something many mothers can relate to.
Gia wants to go out for New Year's Eve but Joe won't let her as she's only 14 years old. Teresa wants to make both her husband and her daughter happy and is stuck in the middle.
Over at the Laurita's house, Jacqueline is given the news that 25 year old daughter Ashley wants to move out, mainly due to her and her 30 year old boyfriend's "needs" and the fact that her mother is really loud during sex. Really didn't need to have that information, Ashley.
Joe Gorga has a hissy fit about the fact that he now has a "part time wife" as Melissa is opening a boutique. He's carrying on like a big old baby, saying that he is now growing breasts due to taking care of the kids so often.
Jacqueline and Chris prepare for their New Year's Eve party and again, discuss Teresa and the lack of a relationship between Jac and Tre. They invite Teresa's cousins the Wakiles and Rosie to their little event and add them to the conversation about the Giudices. They ask them why they aren't at the Giudice's party. Now they are all whining about not having a meaningful relationship with Teresa. What a fun party!
Dolores is at the Giudice party and sees the battle Gia faces to be able to go to her own NYE party with her friends. She calls it like she sees it – Teresa's achilles heels isn't the IRS or the prison, it's her children. She doesn't want to upset them. Dolores is good!
The unofficial star of RHONJ, Milania, is discovered sleeping under an expensive looking sofa.
Teresa gives Jacqueline a call to wish her a happy new year and it's not well received at all. Is this not what Jac wanted? Ohh this woman is doing my head in, honestly.
But then the phone call goes a bit weird as Teresa realises that her cousins are at the Laurita's house when Jac has her conversation on speaker phone in front of them. Rude!
Jacqueline then whines to Dolores about her relationship with Tre, but takes no ownership in it at all.
Suddenly, it's 2016 and everyone celebrates the new year. Gia comes home shortly after and hugs her family. Milania wakes up from her spot under the couch and all's right with the world.
The Real Housewives of Orange County – Season 11, Episode 4 – "Frozen Assets"
Across the country in California, things were a little more cruisy although the relationships are just as frosty as they are in Jersey. From frozen friendships to frozen sperm, this episode was aptly named.
We are still at Kelly's beach party and watch as Vicki tries to mend her broken relationships with the ladies after the Brooks fiasco. Vicki apologises to the ladies and still claims that she was unaware of Brooks lying about having cancer. Things don't go so well with Shannon, who maintains that the friendship is over, but Tamra forgives Vicki because she understands who she is as a person.
"Vicki Gunvalson is not my friend anymore. Done." says Shannon in her confession piece.
Meghan is going through IVF and has to give herself injections all the time. During Kelly's party is one of those times so most of the ladies head into Kelly's dressing room to watch and help.
Shannon's face says it all.
Vicki wanders in to see what's going on and to say that she wants to be friends again. Meghan replies that they were never friends. True! Vicki leaves in tears, saying she can't do the mean girls thing anymore.
Jimmy and Meghan go to get Jimmy's frozen sperm to deliver it to the fertility clinic. It's all very comical and fun, and you can easily see that these two are excited to be going through the process of starting their family.
Vicki has to rush her daughter Briana to hospital after she develops breathing problems. She pulls the car over at a petrol station and calls 911. As the ambulance arrives to rush Briana to hospital, Vicki sobs at the roadside. By a bizarre coincidence, Tamra's 'daughter in law' Sarah (Ryan's ex-Insta-bride) happened to be at the same servo at the time of the incident!
They arrange for Sarah to follow Vicki back to her house to look after Brianna's young boys so Vicki can head to the hospital to see Briana. Once there, Sarah calls Tamra and fills her in on the seriousness of Briana's condition.
Tamra asks Sarah if there's any chance of her and Ryan get back together again for the sake of their daughter Ava. Sarah explains that it is Ryan that is the one that wants to break up, not her.
It was later revealed that Briana's lymph nodes were swollen to the point that they were pushing on her lungs, giving her trouble breathing.
Shannon and Tamra met for lunch to discuss the Briana's health scare and Shannon's upcoming party.
Shannon read Tamra an email that she planned to send Vicki. Shannon was inviting Vicki to her upcoming 70's themed party, while making it clear that she did not want to pursue a friendship. It was pretty harsh, to be honest.
Shannon reads the email. "Vicki, although I've made it clear that I'm not interested in pursuing the friendship we once had, I do want to reach out and extend an invitation to a party I am hosting this Saturday night. I remember how you stood up for me when I wasn't invited to a party last year, and I would never want to hurt another's feelings like that. And then I give her details of the party".
Tamra told her it was a "very passive-aggressive-go-fuck-yourself invite" made her re-write it in a much kinder way.
Good advice!
The Real Housewives of New York City – Season 8, Episode 16 – The Countess Bride
The ladies are still abuzz with the news that Luann is engaged to everyone's ex-boyfriend Tom. They all (minus Luann) board a party bus and head off to spend the night at Mohegan Sun, a casino resort in Connecticut.
After they check in, there is the usual bum's rush to snag the best room. Ramona has come out on top once again, due to the fact that she is "the hostess" and organised it all. How convenient! She scoped it all out and scored a two bedroom suite for herself. No surprises there.
The ladies go to dinner and they are all getting on famously! No arguments! They chat about the step aerobics in the party bus on the way in and we learn that Dorinda used to be a step aerobics instructor! This prompts Bethenny to perform an impressive yoga move in the middle of the restaurant. As one does.
The trip away was just a quick one and it's all over before we know it and the ladies are back in the city.
Sonja meets Ramona in a boutique to discuss Luann and Tom's engagement. She looks like she's blown in from the wild west, complete with gloves and ten gallon hat.
Ramona wants to host some sort of engagement soiree for Luann but can't seem to get ahold of her. Luann is away at Vail with Tom where they just, you know, got engaged.  It's no wonder she doesn't want to be pestered by Ramona. But, as she believes that Luann must have lost her phone and that's why she hasn't texted her back, Ramona texts Tom and asks him to ask her to return her call.
Even Lady Sonja realises that this is a massive faux pas, made all the more inappropriate because Ramona used to date Tom too.
Meanwhile, Ramona is still wearing a sleeveless black "lamb" jacket that she tried on before Sonja showed up and I have NO doubt that she was still wearing it when she left. Without paying for it. She even joked about leaving with it still on. Classic Ramona.
Sonja is happy that she is friends with Bethenny again.
Carole is nervous about releasing a book with boyfriend Adam because it's a lengthy process and she feels that they may not be together when it comes to fruition.
Bethenny is taking her daughter on a skiing trip but is fearful that her health may deteriorate due to the altitude and excessive activity. She knows that she shouldn't be going but she promised her little girl and will push it through.
Dorinda is single handedly bringing back the skivvy-jumper-combo look.
Jules hired a $2000+ potty trainer for 2 year old daughter Rio. It is clear that Jules has no clue. She had to ask her potty trainer how to wipe – is it front to back or back to front? Really, Jules? Really? Do you need someone to show your children how to brush their teeth too? I am available, and I'll even do you a deal – both children for $3000 and it will only take an hour. I can show you too!
We're back at Black Barn – Ramona must have an endorsement deal with them or something, they were filmed there a few eps ago. After a little while we realise that we are there for Luann's engagement soiree.
They order some nibblies and both Sonja and Ramona want oysters. Dorinda says she'll share with Ramona but Ramona wants them all to herself.
D: Oh you're having a whole dozen? Where the hell you goin' after this?
Dorinda then announces the big trip of the season – they are going to Hawaii!
Luann arrives full of joy and sunshine – she genuinely looks happier than I've ever seen her. She shows off her beautiful engagement ring, a stunning 8 carat emerald cut canary diamond, rumored to be worth $250,000 USD.
Sonja is less than impressed.
S: This situation is so loaded because she's coming in with an 8-carat, murky-yellow diamond, when I had a near-flawless, 4-carat, D flawless side diamond. I'm just like — oh, god. I'm so happy for her, but …
'Why can't you bitches be happy for me' indeed!!
The only person who seems to be genuinely happy for Luann is Carole, who gifts her a lovely heart shaped crystal for feng shui good luck.
Sonja continues to whine about their relationship in her confessionals and is generally shooting daggers at Luann throughout the evening. She does not seem happy at all, and even suggests that Luann might be engaged to someone else by New Year's in her interview piece. Looks like someone is pissed that her booty call didn't want to marry her!
Don't forget, Sonja's been sleeping with Tom for years. She claims over and over again that she's not a jealous person, but she's clearly is. Next week's episode looks like we will be revisiting this theme in depth so don't miss it!
Until next time,
ScreenQueen x
Images courtesy of Foxtel, Arena and Bravo.