The Real Housewives Weekly Recap – Cheshire Season 3 Premiere, Dallas and New York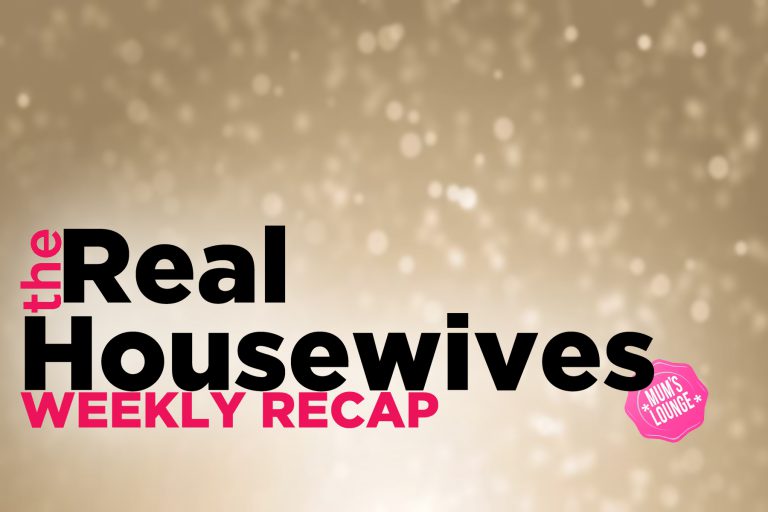 The Real Housewives Weekly Recap – Cheshire Season 3 Premiere, Dallas and New York
So happy to see a new series of The Real Housewives of Cheshire hitting our screens after the trainwreck that was the season finale of series two! Remember Ampika's "thirty firth borthday" (not a typo) shenanigans? Well apparently the housewives don't, as all of that drama is long forgotten (as usual) and everyone is magically best friends again. I just wish they'd stuck to the script like every other franchise and hashed it all out with a reunion special at the end of every series.
This season we welcome three new housewives with the arrival of Seema, Missé and Stacey. Seema is a fashion entrepreneur, has two sons and an arranged marriage of 23 years. Missé is a 29 year old Swedish 'supermodel' who is married to a Danish footballer. And Stacey appears to be an actual housewife and mother who is married to a businessman. They must have cast her as "the relatable one" because Lauren no longer fits that bill with her scandalous new back tattoo and rocky marriage.
We begin the series with more of Ampika's bare skin than I am comfortable with. Looks like Ampika's been rummaging through the same bargain bin as Pettifleur.
Lauren's face says what we are all thinking…
Lauren reminds Ampika that they are heading out to Tanya's jewellery launch on the high street at 3pm in the afternoon but Ampika is undeterred and calls Lauren out for looking like she's about to milk some cows in a field.
At her jewellery launch, Tanya makes the announcement that she is pregnant with her fourth child, explaining to everyone that this is why she is now fat and hasn't left the house in months. Everyone is suitably thrilled and much champagne is consumed. Curiously, there is no jewellery to be seen or spoken of at this event.
Just when you think you've seen enough of Ampika's bare arse, we are treated to vision of her getting some sort of treatment to make it perkier. Her ex-husband Mark looks on, quipping that perhaps she should've spent more cash on her face instead.
Seema has organised a special presentation of her "global luxury fashion brand" and all the ladies are invited along. Perhaps an invitation should've been extended to Sonja Morgan, she might learn a thing or two about running a successful international lifestyle brand.
It is at this event we meet Missé, and the ladies aren't backward in coming forward…
"Looks like Eva Mendes, let's just send her home" – Leanne
"getoveryourself.com, dickhead" – Tanya
"She not quite as pretty as she looks on the photos" – Lauren
"Massive currant on her face" – Dawn
Dawn also reveals that she's a Close Talker after a few (dozen) flutes of classy champers, leaning rudely across Stacey to talk to Leanne many times, all the while gossiping about new girl Missé.
Looks like things are about to kick off in Cheshire!
Meanwhile, over at The Real Housewives of Dallas, things are slowly plodding along after Leeanne's explosive champagne-throwing tantrum a few weeks ago. She's slowly making amends with everyone while still being as bitchy as only she knows how behind their backs at every opportunity. What a nasty pasty.
It is revealed that Brandi's life is falling apart before her very eyes with news of her soldier brother's PTSD and suicide attempt. There is some good news as she reaches an understanding with her distant husband and they appear to move forward with their relationship. I feel sorry for this zany redhead, it sounds like she needs some peace in her life.
Tiffany arranges a charity/career launch "concert" in a small auditorium for her Australian country music "rockstar" husband, who I shall refer to as Not-Keith Urban. We are told he spends more time in the hair salon than she does, and nobody is shocked.
Here is Tiffany's effort…
Next up is a Gothic State Fair themed dinner party. Read that again. GOTHIC STATE FAIR THEMED DINNER PARTY. Is Sonja Morgan an event planner now too?
Oh, but it's everything you were hoping it would be, and more.
Leeanne continues to judge everyone's behaviour despite looking like she wandered through a preschool on crafts day.
Finally, we check in on The Real Housewives of New York City to complete our wrap up of all things Housewives this week.
We start off rehashing the argument from last week that occurred at Dorinda's boyfriend John Mahdessian's party. Luann's "ex-paramour", Rey from Ibiza, was very drunk and obnoxious and ended up getting kicked out of the event along with Ramona who was defending him for some reason, despite not knowing him at all. The episode ended with a very drunk Dorinda screaming at Ramona out on the street. Classy stuff indeed.
So Jules and Dorinda are discussing the incident, trying to get their heads around why Ramona behaves so rudely to John all the time. They conclude that she must want to have sex with him. Yes. Yes, that must be it.
Bethenny has a caviar party where the ladies continue to discuss the street brawl. Ramona arrives by herself but already in mid-sentence, announcing that she needs three drinks in front of her before she "will tell a story that you will not believe"! Seems she's picked up a side gig as a walking click bait article.
And so continues the intense discussion of all the ladies, their boyfriends and lovers, their interpersonal relationships yadda yadda yadda. I shall tackle this in point form.
Ramona's behaviour towards John and Dorinda hits the papers
Luann's fling with Rey in Ibiza
Sonja's fallout with Bethenny over her cheater TipsyGirl brand
Carole not wanting to be anywhere near Luann because of last year's dramas with her boyfriend Adam
Ramona judging Sonja's drunken behaviour (yes, really)
Dorinda's strained relationship with Ramona
Jules is still Asian and Jewish
Sonja and Luann doing the walk of shame back to Sonja's townhouse in the morning
The effects of Viagra
Luann's new boyfriend (now fiancé) Tom used to date Ramona
Ramona's dog pooping all over Dorinda's fancy house
Ramona stepping in said dog poop
Luann not shutting up about Bethenny copying her hairstyle despite them being nothing alike
The biggest issue from the episode was Sonja being excluded from Dorinda's girly sleepover at her grand home in The Berkshires. It was decided that there would be too much alcohol flowing and more tension with Bethenny and Ramona than she could handle, so the decision was made for her. This is a big call. As ditsy as Sonja is, there is no reason why she shouldn't have been allowed to make that decision for herself. What does Dorinda know? What logic was behind her decision to invite everyone but Sonja to the event?
We've not heard the end of this yet!
Catch you next week!
The Real Housewives of Cheshire – Series 3, Episode 1
The Real Housewives of Dallas – Series 1, Episode 7
The Real Housewives of New York City – Series 8, Episode 8
All images courtesy of Arena and Bravo