The Review – ScreenQueen's take on the week in Television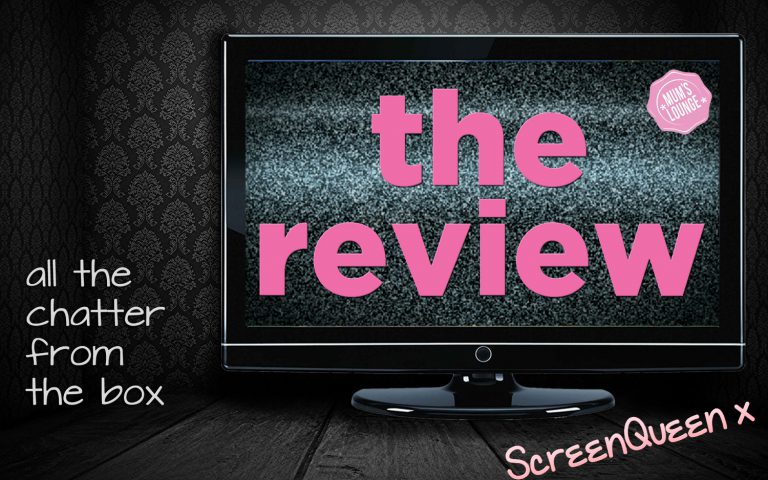 The Review – ScreenQueen's take on the week in Television
There's been a lot of television action this week – join ScreenQueen for a review of all the chatter from the box.
House Rules' Luke and Cody are dirty and dateless
While everyone's favourite renovation show continued this week, one of Australia's popular weekly mags shared with us some pretty hot photos of our best-loved country boys, Luke and Cody.
TV Week announced that the boys are "single and ready to mingle", creating the same feeling of awkwardness as when your mum tries to set you up on a date. Nothing like announcing to 23 million people that you're getting a bit desperate, hey? Thanks for that TV Week!
Keep up the good work, boys! And good luck in your search for love.
Masterchef Australia Update
Cecilia Vuong was eliminated from the cooking competition this week, after her ham and cheese croquettes did not contain enough ham, making it clear that a lack of cured meats will not be tolerated by the judges.
The 31 year old Melbourne mother faced elimination alongside fellow contestants Mimi Baines, Heather Day and Elise Franciskovic after mistaking ham for chicken in a tasting challenge.
It's not all as simple as it sounded though, the contestants were blindfolded and asked to identify cubes of food. Those that incorrectly guessed their food faced elimination.
It is the second time Cecilia has exited the Masterchef competition. She was forced to quit the popular cooking show in 2014 following doctors advice after suffering a horrendous head injury in 2013 after a skiing accident.
Ugly Naked Guy Revealed
This week it was revealed what the Ugly Naked Guy looks like. No, we're not talking about another league scandal, we're referring to Friends!
Ugly Naked Guy was a nudist that lived in an apartment across the road from Monica and Rachel. We never ever got to see his face throughout the ten seasons the sitcom aired, but his identity is a secret no longer! His name is Jon Haugen, and he's never been credited with any other acting role.
He just looks like a normal guy TBH.  A bit toothy and cheesy, but not ugly as such. I'm sure he was very handsome in his youth. Oh well, another television mystery debunked. Next!
Millionaire Hot Seat asks a stumper
When I first read about this I thought it was a trick question, like the Burger Ring debacle.
But no, the question asked was, What is the real first name of TV personality Rove McManus? I thought that would be fairly obvious. ROVE. It says it right there. But no, that was not an option.
Do you know the answer? Keep reading and find out at the end.
State of Origin
Everyone goes nuts over State of Origin on the east coast and it certainly was the biggest television event of the week. Unfortunately for the New South Wales Blues, they went down to the Queensland Maroons 6 points to 4.
Game two is at Suncorp Stadium in Brisbane on Wednesday, 22 June 2016, 8.00pm AEST, aired on Channel 9.
Back in Time for the Weekend – the 1980s
On Thursday night, I settled in to watch one of my favourite series on the Lifestyle Channel – Back in Time for the Weekend, a series based on the lifestyle habits of a British family. They transform one family's home into a time machine with decor and appliances of each era from the 1950s to the year 2000.
In this episode, the Ashby Hawkins family are reliving the 1980s, with each day dawning a new year and bringing with it new fashion, technology, trends and hobbies.
In this episode, our family are given a new television complete with remote control (!!), a state of the art VCR that would have cost them $2,000 back in the day, a Commodore 64 computer, a filofax and a pager. Funny how quickly the latest technology becomes prehistoric.
They celebrated the Royal Wedding between Charles and Diana, watched in horror as the Cold War escalated in 1986 and spent less time with each other as the demands of 'having it all' meant both parents working full time. Social media was a CB radio, and the boom box was a mobile party starter. Tanning beds, slouch suits and shoulder pads were all the rage.
Next week they'll reach the 1990s, and I'm sure it will be all about grunge, mobile phones, DVD players and laptops. Looking forward to that episode!
Until next week!
ScreenQueen x
Images courtesy of TV Week, Channel 10, Rove McManus, Instagram, The Lifestyle Channel, Foxtel
* Rove was born John Henry Michael McManus, and got the nickname "Rove" from his sister.