Have Richie and Alex broken up already? Or are the Bachelor couple pregnant?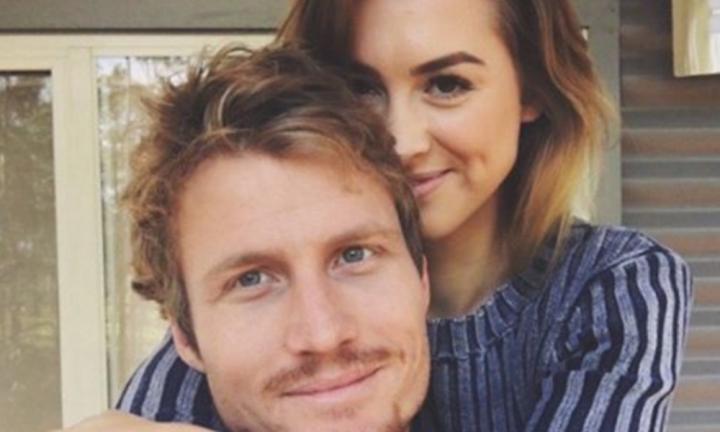 Have Richie and Alex broken up already? Or are the Bachelor couple pregnant?
Maybe they're already married? The Bachelor's Richie Strahan and Alex Nation are facing front page scandals this week after Australian women's magazines ran opposing covers featuring the new couple.
Woman's Day ran a front page story claiming that Australia's newest reality darlings have broken up already, even alleging to know the "heartbreaking reason why". Apparently, the pair were unable to agree on how to make their long distance relationship work.
Meanwhile over at New Idea, the cover story ran with bold pink text declaring "WE'RE HAVING A BABY!", revealing it to be the happy couple's "wedding day announcement". The trash mag went on to say that Richie and Alex have already tied the knot in Bali following the dramatic end to the reality series.
New Idea also claims that Richie has taken to dad duties with Alex's 5 year old son Elijah "like a duck to water, and now he's ready to have a little newborn in his arms."
This is despite both Richie and Alex revealing on Friday that Richie was yet to meet Elijah.
So which magazine is to be believed?
Neither of them.
The couple appeared on The Project following The Bachelor finale, and were grilled by Waleed Aly as to what their future will bring.
"Alex, you're in Melbourne, Richie, you're in Perth. How the hell is this going to work? I mean, come on, who's going to give up what?" he asked.
"We're not in any rush. We're just excited to start this new chapter together," Alex responded.
"Obviously, I have a little boy and his dad is in Melbourne. So it's definitely something that Richie and I and Elijah's dad will have to discuss."
Aly, being a smart man, turned to Richie and told him "You're moving to Melbourne, buddy!"
Richie has recently placed his own bachelor pad on the market so perhaps a move from Perth to Melbourne is on the cards. This is where speculation ends though, as the couple have not revealed any further plans for their future together.
The only information that can be relied upon is this Instagram image of Alex and Richie together, shared by Alex two days ago. The couple are clearly very much in love. Let's just leave them to it.
Images courtesy of Instagram, Channel Ten and google.