ScreenQueen Recaps The Bachelor Australia 2016 Episode 1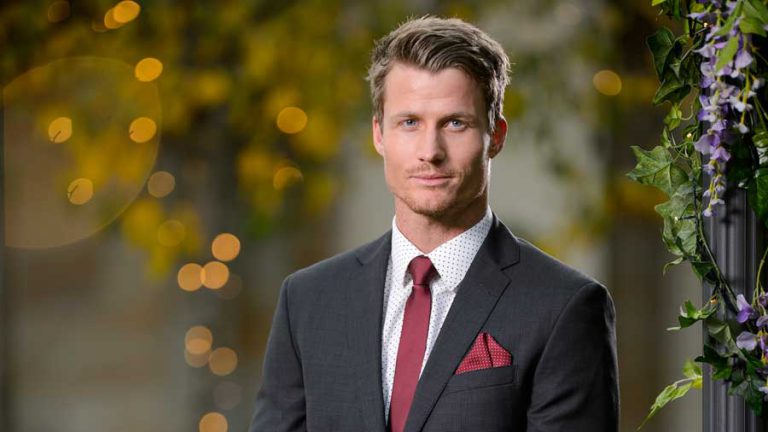 ScreenQueen Recaps The Bachelor Australia 2016 Episode 1
It's back! The Bachelor Australia premiered last night, giving us all much needed doses of abs, roses and utter insanity.
The producers have carefully curated an eclectic group of women for bachelor Richie to wade through, including some of the most wacky, over-confident and delusional ladies in Australia.
If you think I'm being a bit dramatic, read on, friend. Read on.
The first lady we are introduced to is Megan.
Megan enjoys freediving in her spare time. Ask me how I know. She mentions it all the damn time and even weaves it into love analogies. She's absolutely stunning and a pretty nice chick. She also lives in the same state as Richie so this could be promising.
Then we have Noni. Noni loves bacon. Again, ask me how I know this. SHE HAS A BACON TATTOO ON HER FREAKING ANKLE. Now I'm a bacon-lover from way back, but this may be taking it a bit too far. I can't decide if it's brilliant or terrible.
Anywho, she's super sweet. She gives Richie a bunch of bacon roses to fortify her position as Australia's first ever BaconGirl.
Hold on to your knickers, ladies. The ride on the crazy train is only just beginning.
Introducing Janey.
Janey is special. But not in the good sense. "I am passionate about myself, and magic, and sparkles, and rainbows". See what I mean? Special.
To be fair, she is a children's entertainer which is why she is pictured in that crazy get up. But she seems to have let her job overtake her entire life, and is just as zany in every aspect of her being.
Case in point – she showed up at the mansion with hair like a Disney princess while holding her hoop-skirted dress out in front of her like Cinderella.
And then accidentally-on-purpose left a shoe behind as she trotted off.
Then we have Eliza who wrote a terrible love song for Richie and then proceeded to sing it while he stood there awkwardly. I'm so happy to be able to share this awful moment with you all.
And that wasn't even the worst part! She keeps singing it at every opportunity throughout the evening! I'm sure we'll all know the words to this woeful ditty by mid August.
Next we have the endearingly sweet Alex.
We find out later in the show that she is a mum! She has a five year old son named Elijah.
This does in fact bring us to the villain among the ladies – Keira. Awful, opinionated, bitchy Keira.
She says she doesn't care if the other girls don't like her, which is just as well, really. Because they don't.
When it became apparent that the special white rose (which holds some special "alone time" powers) wasn't going to her but to the pretty young mum, she called it "strategic". Like Alex fell pregnant and had a baby five years ago just for this very moment, to score some alone time on reality television.
Keira then became bored with the whole thing and whined like a toddler.
Take your flesh coloured lipstick and your 90s choker and GO then.
If that wasn't enough cray for you, here is a little more.
Introducing Vintea! (pronounced Vintaya)
This woman is classy as fuck, you guys.
Vintea asks Richie if he's "shittin' himself", and says it's "fuckin' great" to meet him, later adding that "my tits are up to my fucking neck" at the fancy cocktail party.
This where I start to wonder where the producers found these women.
Next we have Olena, from Ukraine. The girl who likes to "attack with the eye".
Which, to be fair, is way sexier than Janey's attempt.
All in all, this is what Richie has to work with. Twenty two ladies of varying hotness and sanity, all dressed to the nines, all fighting over him like seagulls on a chip.
Suddenly, a planking competition breaks out and Richie is so impressed that he gives his first rose to the winner – a beautiful blonde lady named Tiffany.
The ladies continually interrupt each other trying to get to know the latest Bachelor and it becomes almost absurd watching each one interject a couple of minutes after the previous one did the exact same thing to the one before.
Richie finally pulls the freediving girl, Megan, aside as he says he felt a connection with her at the beginning.
Once he realises that she has taken her shoes off, he is so impressed that he gets up and gives her his third rose of the evening.
Then the time has come to conduct the all important Rose Ceremony where the remaining 19 rose-less women stare at him with "pick me! pick meeee" eyes until all the roses are gone and the losers go home.
As is expected, Richie calls the names of all the ladies we've met throughout the show so far, including Russian Sasha, who mustn't have grabbed dinner before she left the house.
After a little while, Vintea, the sweary one, steps forward before her name is called. WE HAVE A WALK OUT, LADIES AND GENTS! She thanks Richie for his time but says that this show is not for her.
So it all boils down to the final three. Two women that we've barely seen AT ALL and bitchy Keira.
Annnnd of course, the producers choice was Keira so the two other ladies are sent home rose-less.
Natalie and Aimee, I'd like to say that you will be missed, but we didn't even know you existed in the first place.
Until next time,
ScreenQueen x
images courtesy of Channel Ten