ScreenQueen Recaps The Bachelor Australia 2016 – Episodes 3 and 4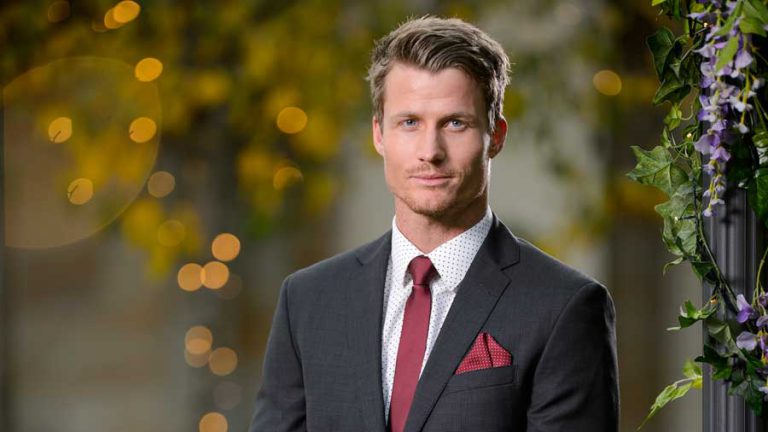 ScreenQueen Recaps The Bachelor Australia 2016 – Episodes 3 and 4
In another whirlwind week of romance, roses and teeth licking, we see the Bachelor's potential love mates whittled down to just twelve after four episodes, with ten women already sent packing. Here's a recap of all the excitement from The Bachelor episodes 3 and 4.
As usual, the girls are sitting around doing very little. They are genuinely surprised when host Osher Günsberg pays them a visit.
"Every time we see Osher, we know that something exciting is going to happen"
These women are smart.
That little piece of cardboard contains the thrilling news that one of the ladies will be going on an individual date with our handsome bachelor boy, Richie. Oh, but who will it be?
Megan! Who is not a psycho at all!
Seriously though, you guys. What the actual fuck? Who does that?
Anyways, turns out the producers Richie has something very special planned for Megan…
Come, Megan. Let us stand with our backs to the ocean while we admire the magnificent crane perched on the edge of the cliff. We shall pay homage to it, praying that it will not topple into the sea, killing us in the process.
He didn't say that. He said "I've got you". Comforting words indeed, although I'm sure Megan was assured more by the safety harness strapped to her back than some dude loosely holding her hand in the air saying "I got U".
We shall then turn to see the "sunrise" while being buzzed by drones. Oh Richie, you're so romantic. I'm not shitscared at all.
I'm positive that's what went down.
After this "amazing experience", Richie takes his date to a secluded room with a couch and lots of scatter cushions and tea light candles. I don't know ANY dude who appreciates soft furnishings the way Richie does.
He chats to Megan about the qualities he's seeking in a partner and she says all the right things so Richie pulls out a rose and leans in to give her a passionate kiss, but she misjudges his intentions and his kiss doesn't land.
Could that have been any more awkward?
Of course, Megan immediately realises her error in judgement. But it's all too late. The moment has passed.
Don't worry, they did eventually mack on. Crisis averted!
Later, most of the girls meet Richie at a velodrome for a little competitive roller derbying. These dates are certainly entertaining. What will they think of next?
Osher announces that there will be an epic battle with a street party for the winning team. Oh but there's a catch. There's always a catch.
They are all dressed as sumo wrestlers.
I am not making this shit up.
And so the girls were pitted against each other with instructions to take the other team down. Game on, moles!
Richie and his very prominent blue helmet got in on the action as well.
The winning team are given a celebratory street party which consisted of fairy lights, food trucks, ice cream and champagne which put sheer joy in Janey's little heart.
Back at the woMansion, the ladies have arranged themselves for the cocktail party and impending rose ceremony. Alex still has the white rose, giving her the power to whisk Richie upstairs for a "chat" whenever she feels like it. The other ladies are still pissed about this, and have devised a special code of conduct which pretty much nullifies everything the white rose stands for. They (I say 'they' but really it's just Keira) insist that Alex should only steal Richie away when he's got nothing else to do, and take issue when Alex uses it to her advantage because apparently, it's not fair.
No shit. That's why it's special and has super powers. This is a love competition, ladies. There are no rules.
Won't someone PLEASE buy Keira a toothbrush. The teeth licking thing has to stop. It's becoming revolting.
Okay, time for the rose ceremony!
As per the script, Richie pauses dramatically for full effect before reading all but three ladies names out. And also, as per the script, there are tears, looks of shock and poignant music as the three roseless ladies are left standing there looking sad.
This time around, the ladies leaving the house are Tolyna, Tiffany and Janey.
On Thursday night's episode, we begin with another individual date and another scowl from Keira at having missed out on it.
This date doesn't appear to be any old date though. It involves a James Bond-themed speed boat journey.
Indeed you are.
Oh but pray tell, who is the lucky lady that will share the tinnie with him?
No, not Keira, but Faith!
Faith gets on the tinnie but thinks it is a yacht. Hang on to this girl, Richie! She clearly has no understanding of size nor scale. This might be a good thing if you know what I'm saying.
They head to the secluded pop up cocktail bar and where the barman does some straight up crazy shit.
From there they head down to the secluded riverside pool area and try and drown each other over a game of basketball.
Richie and Faith sit wrapped in towels discussing their lives and loves and what they're each looking for in a partner blah blah blah. And then this happens…
…bringing the pash tally up to 3.
After the 12 hour date, Faith returns to the mansion to be interrogated by the other women who want to know if they kissed, first and foremost.
That means that she did.
Another mysterious blue rectangle arrives and we all know what that means! GROUP DATE!!
As the ladies names are read, they realise that Keira has been on every group date so far, possibly because she is the villain and the producers like to get footage of her scowling at the other women. Unsurprisingly, Keira is also being invited on this group date, prompting Megan to give her a new nickname…
…which, while catchy, doesn't make a great deal of sense.
Anyway, off they go to a ballroom dancing session at a grand old house. The girls practice with each other and then get to have a dance with their bachelor.
Keira flat out steals the show with her sassy dance moves and kick arse attitude. I don't like the woman, but this was her bag.
Poor Richie must have been terrified to look away.
After the dance off, one lady was selected for the prize – a chance to wear a fabulous but ill-fitting ballgown and to dance in a courtyard with Richie while a string quartet plays.
The winner was Keira, and she was not happy. She assumed that winning this alone time would mean that she wouldn't get a single date with him now.
There is just nothing to like about her, you guys. Nothing.
She rides off in the horse and carriage with Richie, waving like Lady Di.  If I don't stop rolling my eyes soon, I'm going to do myself an injury.
They have a lovely evening but also quite a boring one because we see barely anything of their time together. Just this. Light as a feather, stiff as a board.
Notice how no one's hair moves?
The fireworks happen when she returns to the house for the girls are not pleased!
Keira makes her grand entrance with a twirl and a surprise rose.
The ladies are shocked, and rightly so. How did that happen?
Eliza, the wacky quiet singing one, pipes up from the back and calls Keira out on her ungrateful shitty attitude earlier.
Keira turns it all around on her and says that she can't believe that she has said that, even though it is 100% true. Keira says she's all offended and stomps off with her upcycled gown and her rose.
Shit's getting tense at the cocktail party as Keira announces that she won't have Eliza anywhere near her. The girls stand behind Eliza and back her. Eliza attempts an apology but Keira wants none of it, saying that they will never be friends again. I must have missed the part where they were friends.
Anyway, on to the Rose Ceremony.
Faith and Keira have their roses, and there aren't enough to go around – who will be going home this time?
Well I'll tell you. It was Sophie and Marja who went home roseless.
So long, ladies!
Until next week,
ScreenQueen x
all images courtesy of Channel Ten