ScreenQueen's News and Reviews – the latest from the XFactor, HouseRules and The Briefcase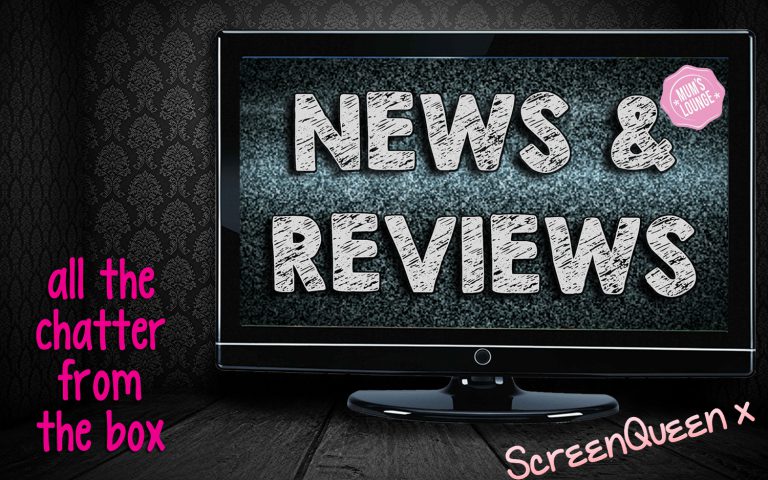 ScreenQueen's News and Reviews – the latest from the XFactor, HouseRules and The Briefcase
In this week's News and Reviews, we cover the latest in The XFactor judge changes, which reno castmates Fil and Joe from House Rules like the most and what the McCracken family from The Briefcase spent their cash on.
But first something that I'm sure we were all crapping our dacks over (not)…
The UK might have #Brexited, but will remain in Eurovision
I know, I know. Major news, right? Thank goodness that, amid all the confusion and divided opinions and plummeting stock markets, something is finally making sense. The UK will continue to field an entry in the world's biggest talent quest.
The Eurovision Song Contest 2017 will be the 62nd edition of the insanely popular event, and will take place in Ukraine. Ukraine gets to host the event after their victory at the 2016 contest in Stockholm with the song "1944", performed by Jamala.
The XFactor Judge Revolving Door Continues to Spin
More news out of The XFactor Australia camp with confirmation that Adam Lambert will join Iggy Azalea and Guy Sebastian and the third judge on the panel of the talent show. There will only be three judges for the 2016 season, down from four in previous years, and only Guy Sebastian will be returning to his seat. Co-judges from 2015 James Blunt, Chris Isaak and Danni Minogue will all be missed.
Having only three judges on the panel will ensure that the intense competition will be entertaining and very tight.
The XFactor Australia will air on Channel Seven after the Olympics in August.
House Rules stars Fil and Joe spill on who they like the most
Another issue that we've all been wondering about, is who are finalists Fil and Joe's closest friends on the hit renovation reality show House Rules!
The Melbourne couple revealed that the bond Joe shared with fellow Victorian Hagan was like a father and son relationship.
"I just really enjoyed seeing Joe and Hagan together because they were just so funny. I love the relationship they both had," Fil told TV Week.
As for Fil, her favourite cast-mate was Cody as she enjoyed their shopping trips together. "He was just like one of the girls, don't tell him I said that!"
The McCracken family from The Briefcase reveal what they've spent their money on
It was the controversial new tv show The Briefcase that caused a stir earlier this week, as we wondered whether poverty porn was an appropriate subject for reality tv. But all that aside, one of the families from the first episode have revealed what they spent their lifechanging $100,000 on.
Quadruple amputee Mandy lost all four limbs in 2013 after contracting the deadly streptococcal A bacteria, which resulted in septicaemia. They wanted to purchase better quality prosthetics and renovate their home to make it easier for her to move about.
But instead of purchasing an $80,000 prosthetic hand, the couple opted to pay for their three daughter's education expenses, modifying Mandy's car so she able to drive again, and refitting their family bathroom. Very sensible choices, indeed.
Channels Seven and Nine are casting new reality shows for fame-seeking couples
So apparently we're not done with dating and relationship reality telly just yet. Channels Seven and Nine have sent out a casting call for TWO new couples shows to air later this year and early next year.
Seven:  Star-Crossed Lovers
Have you met the love of your life but your family isn't so sure?
We are looking for couples that are in diverse, multicultural or progressive relationships that believe that against all odds they are destined for one another.
Nine: Something involving a couples retreat
If your relationship is in trouble we want to help. (yeah right, sure they do!)
This new TV series is a once in a lifetime opportunity to take a break from routine at a beautiful tropical island resort.
Our leading experts will give couples a real chance to sort out their issues and rekindle their love.
You can be married, de facto partners or in a long-term relationship to apply.
1. You must be over 22 years of age on the day of application.
2. You must be an Australian citizen or permanent resident to participate.
3. You must be married, in a relationship or have separated within the last 6 months.
Applications close 12th of August 2016
Be sure to let me know if you apply for either of them! I want the goss!
Until next time!
ScreenQueen x
Images courtesy of Channel Seven and Channel Nine