ScreenQueen's TV News and Reviews – All the chatter from the box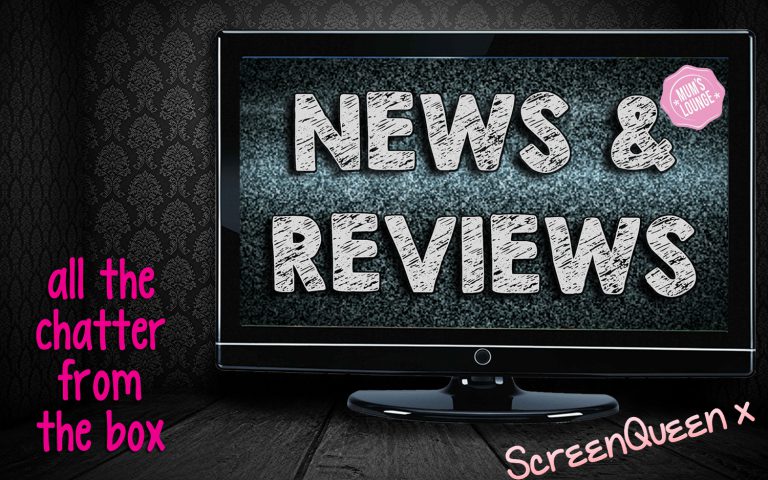 ScreenQueen's TV News and Reviews – All the chatter from the box
Grab yourself a cuppa and catch up on all the tv news from Aussie screens this week, including the MasterChef elimination episode, a new trivia quiz show coming to the ABC, Channel 9's special treatment of a Voice contestant, and what Luke and Cody from House Rules want to do after this series of the popular home improvement reality show has ended – radio deejays? Shit, I hope not.
Married at First Sight contestants split
Sad news from Channel 9's reality tv camp – Mark Hughes and Christie Jordee have ended their relationship.
Six weeks after the Married at First Sight finale aired, the Sydney-based business woman and her Victorian farmer 'husband' confirmed with Woman's Day that "We were starting to fall in love but our heads got in front of our hearts." Sounds rather cryptic. Does this mean that distance was an issue? Their lifestyles were too different? Probably both.
Meanwhile 2015 couple Zoe Hendrix and Alex Garner recently announced they are expecting their first child.
MasterChef Australia Elimination Episode
Nicolette Stathopoulos was eliminated from MasterChef Australia this week after an emotion-charged "Dual Duel" cook-off against Trent Harvey, Elise Franciskovic and Chloe Bowles.
The 19-year-old has been eliminated from the Channel 10 cooking show after breaking down while attempting to remove her smoked white chocolate mousse from its mould with a blowtorch. In a surprising twist, the mousse melted.
"I wasn't able to concentrate and that definitely showed in my cooking and my dish," Nicolette says. "It was the fear of going home. At this point in the competition everyone is amazing. It is tough.
The young business student has big plans for her future, including but not limited to, a pop-up dessert bar, children's dessert decorating events, a tv show, a cookbook, "Or maybe have an Instagram account and do recipes every day that people can do at home." That last one sounds slightly more achievable than the others, but in any event, we wish Nicolette all the best in her endeavours.
The ABC announces a new quiz show
The ABC has announced that they are seeking contestants for a new "fun", "smart" quiz show to be hosted by comedian Tom Gleeson. Described as "a quiz show that rewards your brain for being brainy", the casting call out is seeking experts on specific topics.
"Do you have a specific area of interest, a topic you know inside out?"
"Finally, that 'thing' you know better than everyone else could help you win a TV game show!
"You may know a lot about basketball, but that's a bit broad. Perhaps you have an intimate knowledge of the Hockeyroos or a particular player like the legendary Nova Peris. You may be totally across World War II, but even better, you know enough about World War II aircraft you could go toe-to-toe with anyone in the country. You may be a real animal nut, but we'd love it more if you were the most educated person in the room when it comes to arthropods. Or you might just know an unusual amount about Australian stamps.
"This is a the quiz show for people who know a little about lots of different things and a lot about one thing in particular."
Applicants must be 18 or over, with episodes to be filmed in Melbourne -and no cash prizes. Bummer.
You can apply here.
Luke & Cody's plans for Australian TV Domination
Australia's favourite DIY country boys have revealed what they'd like to do with themselves once Channel Seven's popular reno reality show House Rules wraps up.
The 24 year old twins from Dalby in Queensland have developed a taste for television and would like to explore new opportunities on our screens in the future.
"We'd definitely be up for something more," Luke tells TV WEEK. "I'm not sure if people would want to see our mugs on TV any more – but we'd love to!"
Cody adds, "With Luke around, it'll probably be a bloopers show! But, if anything gets offered, we'll jump at it!"
Luckily, the boys have a back up plan – Luke is an electrician and Cody is a diesel fitter – so if their time on our television sets comes to an end when this series of House Rules finishes, they will still be able to keep a beautifully renovated roof over their heads.
And thank god they aren't aiming for a career in radio.
Special treatment for The Voice's Adam Ladell's live show
The Voice producers were faced with an unusual predicament last week as 16 year old singer Adam Ladell prepared for the live show on Monday night.
The young contestant has Tourette's syndrome and performed with a 30 second delay – similar to talkback radio's safety net – to avoid any vocal tics going to air beyond the PG timeslot.
This situation is very rare, but the network has ensured a duty of care, allowing the talented teen to perform without added stress.
Team Delta's young superstar dedicated his touching rendition of John Lennon's Imagine to victims of the Orlando shooting on Monday night's show.
Until next week!
Screen Queen x
Images courtesy of Channel Nine, Channel Seven and Channel Ten.