ScreenQueen's TV News and Reviews – All the chatter from the box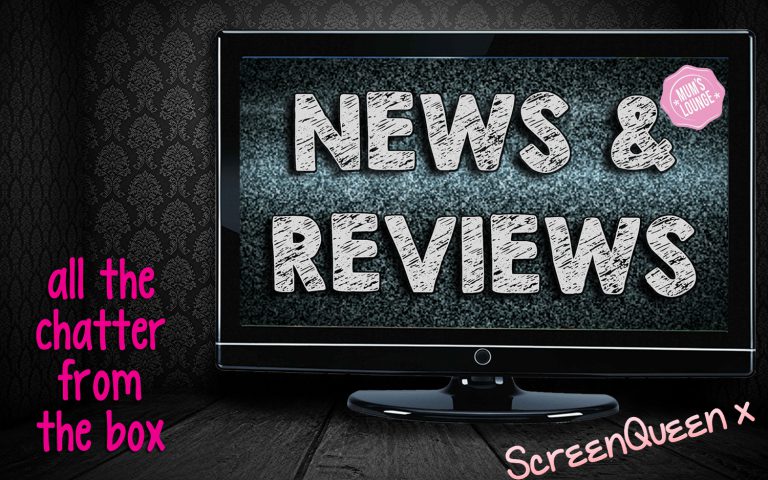 ScreenQueen's TV News and Reviews – All the chatter from the box
Big news this week as Channel Ten announces air date for the 6th series of Offspring, Dannii Minogue replaced by Aussie hip hop artist for the 2016 season of The X Factor Australia, and Hamish and Andy are returning to our screens within the next year. Read all about it in the latest edition of ScreenQueen's TV News and Reviews!
Liam Hemsworth hit in the face with bowling ball
The 26 year old Aussie actor appeared on Channel 9's The Footy Show on Thursday night and participated in a segment with NRL funnyman Beau Ryan. They discussed Liam's new blockbuster, Independence Day 2: Resurgence, while playing a friendly game of ten pin at the local bowling alley.
Liam naturally scored a strike during his turn, then took a seat while Beau took his shot. Tragedy struck Liam's beautiful face as Beau accidentally let go of the bowling ball during his back swing, clocking Liam square in the nose and knocking him off his seat.
Don't worry folks, it's not as bad as it looks. Everyone had a good laugh once it was revealed that it was a prank bowling ball, not a real one. Wow, boys, you really had us going on that one! Ho ho ho, eyeroll.
Iggy Azalea revealed as new X Factor Australian Judge
The news broke on Sunday morning that the 26 year old Aussie hip hop artist would replace Dannii Minogue on the panel of judges for this year's X Factor series, due to hit our screens after the Olympics in August.
It will be the first time in over ten years that Iggy (real name Amethyst Amelia Kelly) would spend this much time on her native shores, having lived in the United States since she was a teenager.
No word yet on whether Guy Sebastian, Chris Isaak and James Blunt will be returning or not.
Whose Line is it Anyway coming to Australia
This is exciting news – the popular comedy improvisation show originating in the UK and made famous by Drew Carey et al in the US version is coming to Australia!
Foxtel have announced that we are getting our own version of the popular programme, and it will be aired on The Comedy Channel later this year.
Tommy Little from Studio A, This Week Live, and A League of Their Own fame will host the ten-part series in front of a live studio audience in Melbourne. Looking forward to that one!
Kiss Bang Love is still awkward
It seems like this show is still going ahead despite episode one giving us enough awkward smooching close-ups to last a lifetime.
The brave new dating show has been bombing with the viewers, with the ratings slumping further and further south each week. In the third episode airing on Tuesday, we were promised a shocking event, controversy to rock the ages!
What could this shocking event be?
The female contestant fell ill during one of her 24 hour intimate dates.
I'm tiring of second-rate tv shows trying to shock me. I live in 2016 and have access to the internet. Nothing shocks me anymore.
Hamish and Andy set to return to our screens
It seems like forever since we last saw Hamish and Andy on their own tv show – and it sort of has. It has been two years since their South American Gap Year series delighted us in 2014, but now they are back!
Well, sort of. We don't know where and and we don't know when.
The popular radio duo, Hamish Blake, 34, and Andy Lee, 35, have announced they have a secret new project in the works, and it's slated to air in 2017. "We're actually in the middle of sorting out a new show that we're working on for hopefully next year," Hamish told News Corp in an interview this week.
"I'll keep the details a secret, but it's pretty exciting," he said.
"It's not like anything we've ever done before, so it won't be a travel show or anything like that."
Sounds interesting, lads! I will be sure to pass on any news as soon as I've heard.
Until next time,
ScreenQueen x
Images courtesy of Channel Seven, Channel Ten, Channel 9, Facebook and Foxtel.