Shagadelic House Rules Retro Recap – Rose and Rob's Reno Revealed!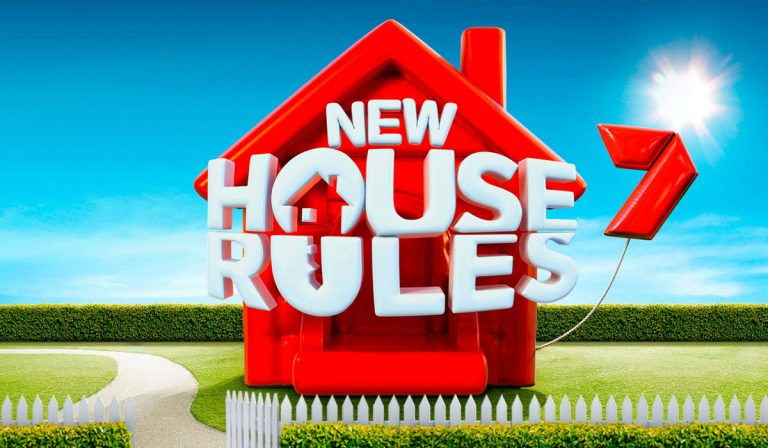 Shagadelic House Rules Retro Recap – Rose and Rob's Reno Revealed!
It was the shagadelic House Rules episode recap we've been waiting for all week. Rose and Rob from Western Australia had some way-out retro reno rules they wanted the teams to follow, but did they like what was revealed? Here's my recap of everything that went down in Rockingham, WA this week.
First, the all-important House Rules:
Despite their confusion turning into panic, the teams managed to pull off their zones remarkably well. Sort of. Well, some of them did. Others, like Victoria's Claire and Hagan, are still wondering what the hell "shagadelic" means.
Their bright yellow entry way, including migraine-inducing study nook, did not go down well with either the judges or the home owners…
Their walk in robe update was described as "a bit sad", and the main bathroom described as "Austin Powers shagadelic", something most people would be horrified to have installed in their home.
Next up, it's South Australian couple Brook and Michelle, who were given the task of funking up the ensuite and dining room. They did a bang up job of it actually, delivering plenty of retro colours, textures and features.
The judges were taken aback by the ensuite, saying that "this can't be good… but it is". And strangely, it was. At first glance it appeared that Brook and Michelle had taken advantage of as many free tile samples as possible but it came together nicely and received high praise.
Queensland twins Luke and Cody were in charge of the living room and two-year-old Teddy's bedroom, which they styled with a pirate theme. In typical toddler style, the child ran straight to the only branded merchandise in the room – his new George Pig pirate cushion.
Their living room looked functional, if a little cramped…
New South Wales couple, Nancy and Daniel, were allocated the kitchen and master bedroom, and while their kitchen was lauded as full of passion, teal and paprika, their bedroom was considered a bit of a fail, really.
Imagine waking up to that every day! Rose and Rob seemed to like it, although they are no longer living in the home so that's not a glowing endorsement. They've since moved back east after Rose's granny got sick.
Finally, Melbourne's Fil and Joe were given the boy's bedroom and European laundry, ie, a laundry in a cupboard. They pretty much nailed it. (Don't you love shameless renovating-themed puns?)
The boys' bedroom has a nautical theme, with a battleship game board on the wall behind the bunks. Their dad Rob is in the Navy so he was particularly chuffed to see this room.
Rob and Rose appeared to quietly regret their decision to ask the teams to style their house in a retro fashion, lamenting that they didn't quite get the paprika, mustard and teal colours right. Rose didn't like the yellow in the entry way and wasn't sure about the stripy main bathroom or the vibrant starburst master bedroom. Rob was happy and said he could wake up to it every day.
They scored the other teams rather harshly though, even while describing how much they liked certain aspects of their design.
HOUSE RULES FINAL LEADERBOARD
Fil and Joe — 28
Brooke and Michelle — 25
Nancy and Daniel — 23
Luke and Cody — 22
Claire and Hagan — 18
Next week, it's off to the Mornington Peninsula for the final full house reveal where the gang take on Claire and Hagan's tiny one bedroom flat. Be prepared for lots of biff between Rob and Brooks in next week's House Rules recap!
All images courtesy of Channel Seven.