State of Origin Game One 2016 NSW QLD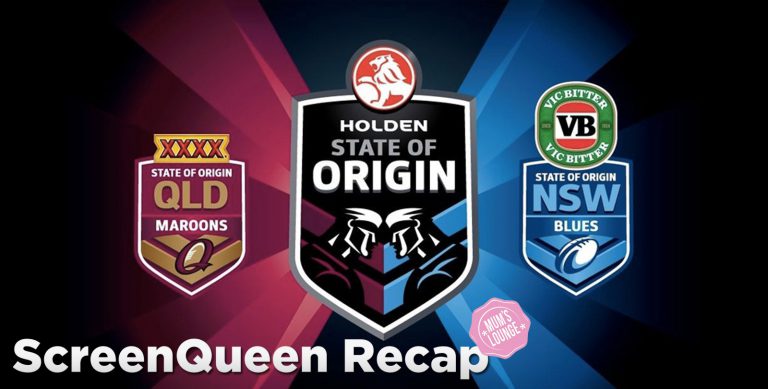 State of Origin Game One 2016 – Queensland def New South Wales 6-4
If you're a fan of rugby league, have contact with a male aged between 4 and 104, or even just living anywhere in the eastern states this week, you'll know that tonight is State of Origin, Game One. New South Wales versus Queensland, mate against mate, state against state. Yep, people are excited about this. This is big.
A few facts for the uninitiated…
it happens every winter and people get just as excited about it every year
there are three matches in a series, best of three wins a nice trophy and bragging rights
Queensland have won 9 out of the last 10 series, including last year
the teams are made up of 17 of the best players from each state
the matches are held three weeks apart over a period of 6 weeks in total between the 1st of June and the 13th of July 2016
the first and third matches will be held in Sydney, the second in Brisbane
This is passionate stuff, you guys. People go NUTS over this series. You'll see it all over Facebook and Twitter and it's the only time of year when perfectly reasonable people will proudly announce that they are a cockroach (NSW supporter) or a canetoad (Queensland fan).
So breaking it down into what is REALLY important, I have analysed the teams carefully and give you what I feel is an underrated aspect of team selection… the hunkfactor.
Firstly, the New South Wales Blues.
Unfortunately, the NSW Blues team don't spend nearly enough time cavorting about in the water as the Queensland boys do…
So judging by the hunk-o-meter, it looks like Queensland is the winner, if only for Matt Scott's biceps and the team's penchant for stripping down for the cameras!
Oh, and if you are wondering how the game went down, well, it was a tight match. Only two points separated the teams at full time, and after a hard fought 80 minute struggle, Queensland emerged the winner over New South Wales 6 points to 4. The game was so tight, the score didn't change in the second half at all. I, for one, am not surprised. The Hunk-o-meter does not lie and Queensland had it all over New South Wales from the very beginning.
Congratulations to the canetoads, we'll see you game two!
ScreenQueen x
STATE OF ORIGIN GAME ONE 01.06.2016
ANZ Stadium, Sydney
Queensland 6 (try D. Gagai, goal J. Thurston) def. New South Wales 4 (try B. Cordner)