From Summer Bay to Stardom – 12 Home and Away Superstars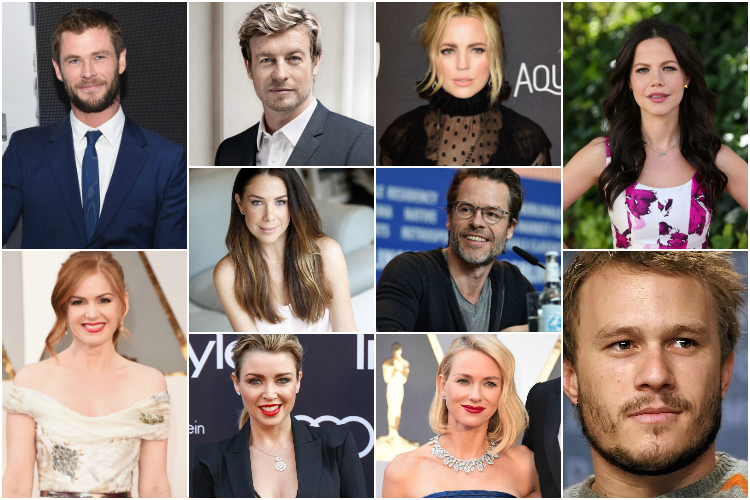 From Summer Bay to Stardom – 12 Home and Away Superstars
There are many Aussie actors making it big overseas these days, and a good chunk of them can credit Home and Away on their IMDb profiles.
Let's take a look back at 12 of the biggest names who got their start on one of Australia's best-loved soaps.
Simon Baker
Simon Baker appeared on the show for 19 episodes in 1993-1994, playing James Hudson, a photography teacher at Summer Bay High. Since then he has won a Logie and has been nominated for two Golden Globes for his work on The Guardian and The Mentalist.
Dannii Minogue
While big sister Kylie was on Neighbours, Dannii Minogue opted for Home and Away instead. She played tomboyish teen punk Emma Jackson for 123 episodes during 1989-1990. Now 44 years old, Dannii has built a remarkable career as a singer, actress, fashion designer and recently a judge of XFactor Australia.
Ryan Kwanten
Now 39 years old, Ryan played much-loved bad boy Vinnie Patterson from 1997 to 2002 in 211 episodes, before the hunky actor landed a role in True Blood.
Heath Ledger
Heath played Scott Irwin for 10 episodes of Home and Away in 1997. He rose to epic fame with 10 Things I Hate About You, The Patriot, A Knight's Tale, Brokeback Mountain and played the Joker in The Dark Knight. Unfortunately, we all know how this story ends. Ledger passed away in 2008 at just 28 years of age.
Melissa George
Melissa played Angel Parrish on Home and Away for a massive 477 episodes between 1993 and 1996, and controversially refuses to answer any questions from Australian media regarding her time at the Bay. Melissa George has since appeared on Greys Anatomy, Alias, Friends, The Slap, The Good Wife and now Heartbeat (not the English coppers show, another one).
Chris Hemsworth
Without a doubt the biggest star on our list, Chris played the role of Kim Hyde for 104 episodes from 2004 to 2007. He left Summer Bay for much bigger and better things, scoring the role of Thor in anything Thor-related, and more recently appearing in the Ghostbusters reboot.
Tammin Sursok
Tammin played Dani Sutherland on Home and Away for 4 years between 2000 and 2004 and has since gone on to have roles in The Young and the Restless, Hannah Montana and more recently and most successfully, as Jenna Marshall in Pretty Little Liars.
Isla Fisher
Another one to don the iconic Summer Bay High tunic was Isla Fisher, who appeared in 368 episodes from 1994 to 1997. Isla has since married Sacha Baron Cohen (aka, Borat) and added dozens of credits to her name, becoming a household name in the process.
Guy Pearce
Guy Pearce's character, David Croft, was killed off after just six weeks and 19 episodes in 1992. The superstar has gone on to score roles in Memento, Priscilla Queen of the Desert, The King's Speech, Prometheus and Iron Man 3.
Kate Ritchie
From Summer Bay sweetheart to Australian tv royalty, Kate Ritchie's stint on Home and Away spanned 25 years and 1,202 episodes. She was won 5 Logies including one coveted Gold Logie, and now co-hosts the breakfast show on Nova 96.9 in Sydney.
Naomi Watts
Naomi played wheelchair-bound Julie Gibson on Home and Away for 19 episodes in 1991. Her brief four week stint contained enough drama to set her up for a future as one of Hollywood's best dramatic actresses – her brother Revhead destroyed her prospects for love, her father died and then she left to go to uni. Since Summer Bay, Naomi has been nominated for two Academy Awards and has a credits list as long as my arm.
Isabel Lucas
Isabel Lucas played the part of Tasha Andrews, a confused and disoriented Latin-speaking child of survivalists who washed up on the beach one day. Isabel appeared on Home and Away for a total of 256 episodes from 2003 to 2006. Since leaving the show, she has starred in Transformers: Revenge of the Fallen as well as many other roles.
Images courtesy of Google Images.