Toddler Hamish Blake Hilariously Date-Crashes on The Bachelor Australia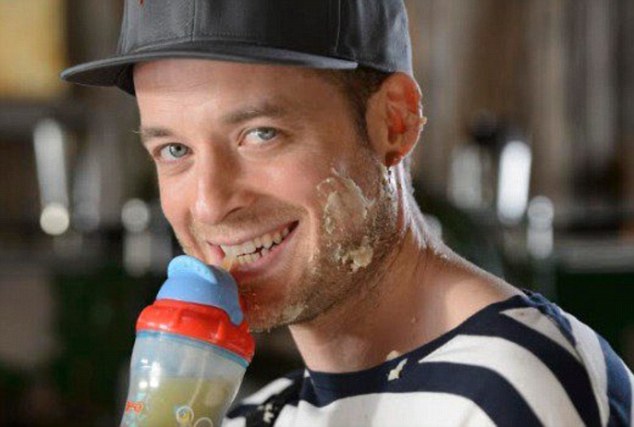 Toddler Hamish Blake Hilariously Date-Crashes on The Bachelor Australia
Hamish Blake was given full control over one of The Bachelor Australia's solo dates and he did not disappoint us.
The radio star and comedian arrived for the date dressed in full toddler attire complete with dinosaur backpack and sippy cup. He handed Richie and Faith a note which explained that they were to take care of three year old 'Rory' for the day.
Rory cried and complained and behaved exactly as a toddler would. He whinged to his parents that he was hungry, and when he wasn't fed immediately, he flipped a children's table in a crowded cafe.
He opened a drinks fridge and began pouring drinks all over the floor. When Mummy Faith told him off, he used perfect toddler logic.
Faith: You just can't do that, it's not what people do.
Rory: I thought I was allowed to.
F: Who said you were allowed to?
R: Who said I wasn't?
F: It's common sense!!
R: I don't have any, I'm three!
He asked lots of awkward questions about Mummy and Daddy's relationship, including asking if Daddy's type was blondes, which flustered Richie as he did his best to answer at an age appropriate level.
The Bachelor tried to explain: 'Daddy's type isn't about the physical attributes of a woman', momentarily forgetting he was talking to a toddler and that he had sent almost all of the brunettes home from the Bachelor Mansion.
Rory demanded to be taken to the toilet by Mummy only – not Daddy! He then insisted that she sing him a toilet song while doing his business.
Once the couple had dressed Rory into his pyjamas and put him to bed at the end of the day, they flaked on the lounge with some takeaway and a bottle of wine.
Welcome to parenthood, guys!
Images: Channel Ten and Google Images