5 Elements Your Home Office Needs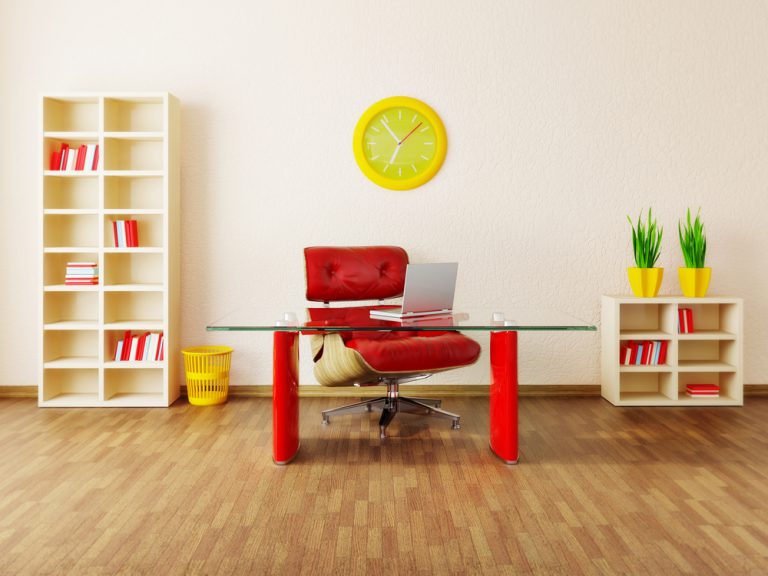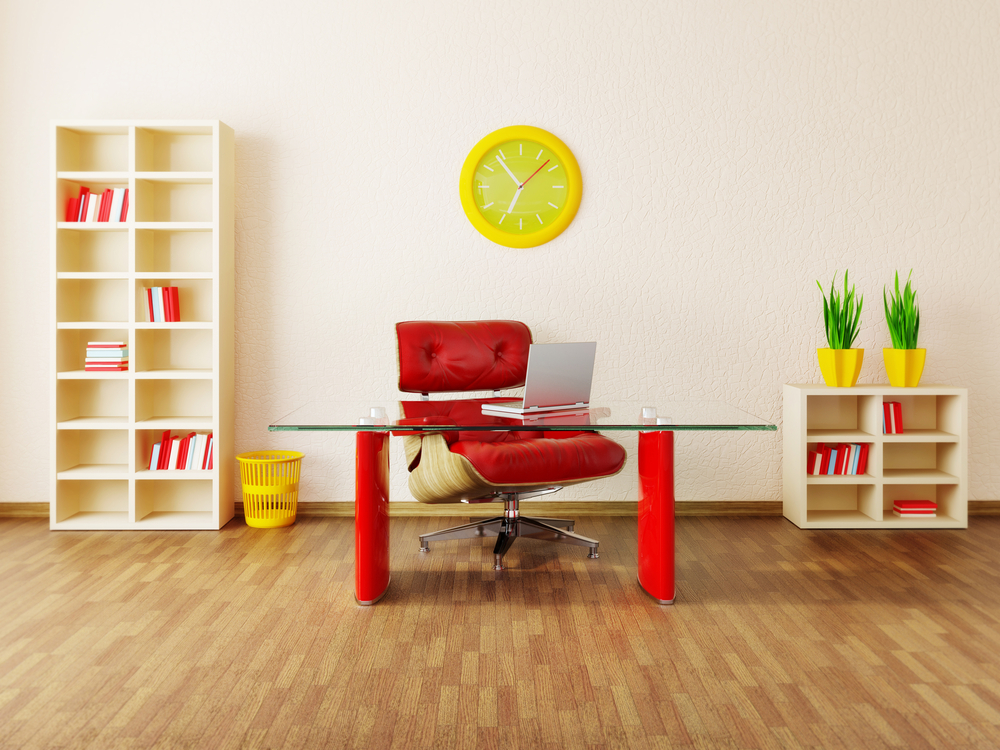 When you work from home,
it's important you have a separate space and area that is JUST for you and JUST for work. If you don't have a separate room and you can't literally shut the rest of the house out, there are lots of solutions for creating some space in the nooks and crannies of your home. Check these ones out here at Real Simple.
If you are lucky enough to have a separate room then with great power comes great responsibility. Make sure that space doesn't become a dumping ground that you can shut the door on. Make sure it looks and feels like an office, similar to one that you would have if you lived in the corporate world.
That doesn't mean it has to be void of personality at all. It just means that it works for you so when you step inside, your mindset shifts to work mode and you are all about action and less about procrastination.
So what essentials should a home office have? Here are 5 tips, regardless of whether you are in a nook, a room, a garage or shed!
Storage
This is key to your paper flow, your archiving and your clutter. The Ikea Expedit shelves are a simple and cost effective storage solution. I love the idea of baskets or boxes that slide into shelves so you can't necessarily SEE all the clutter. Out of sight doesn't necessarily mean out of mind, but it does mean it looks a whole lot neater.
Multipurpose printer
Get yourself a printer that can do everything except make you a coffee. There are some great ones on the market now. Hewlett Packard, Epson, Konica are just some of the brand names that have some multi-purpose printers starting from less than $100. Maximise your space and your bang for your buck by getting a printer that prints (of course!) and in colour, scans and prints good quality photos too.
Connectivity
While sometimes you are at the mercy of the telecommunication gods, it is good to make sure you have connectivity wherever you go. Can you improve the connectivity in the home office? Do you have wireless set up? And what about when you're outside the office or travelling? Get a dongle – what's a dongle? It's a simple device, a little bit bigger than a USB stick that you can plug into your laptop and pick up wireless broadband wherever you may be.
Lighting
This is so important for your eyes and your mind. I have a desk light that sits where I work. It's easy to move so I can shift it depending on whether I am working on the computer or reading a document. Good overhead lighting is good too for when you're working away from your desk. And it's also a good excuse to get yourself a gorgeously funky light fitting.
A Little Bit of You
And speaking of gorgeously funky, if that's who you are then that's what your office should say. Your work space should reflect you. So add a bit of plushness and texture and personality. Buy that gorgeous cushion you've been eyeing for a while now. What about a rug? Plants and flowers give the room fragrance AND oxygen (oxygen is very important!). Get yummy pieces of stationery that reflect your personality and who doesn't love a stationery purchase rush every now and then?
Importantly, it's about making the space work for you so can do the best work you possibly can in the precious time you have to do it.
Make it work.
Penny Webb is founder of the Working Mums and Mumpreneur MASTERCLASS event series and a specialist on combining all things working and mum. She is a master of discussing strategic training delivery with a client on the phone while simultaneously pulling pieces of LEGO out of a pre-schooler's nasal cavities. She blogs at Sshh.. Mummy's on the phone and was a contributor the parenting ebook Things They Didn't Tell You About Parenting.