A New Year – Working from Home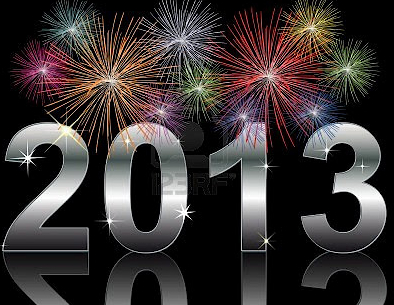 IT isn't that I'm stuffed full of pavlova and ham – although that undoubtedly has something to do with it – it's not that the Summer sun is beating me into submission so that I can barely make it to the clothesline, let alone the nearby playground… No, it's that I'm regrouping.
That's what I'm telling myself.
I'm lethargic beyond reasoning. But instead of feeding myself some iron tablets and forcing myself through it, I'm taking a little time out.
I think it's important to do that once in a while, more important if you're a busy working mum. Because let's face it, opportunities don't always present themselves. Time outs in my everyday life come in the form off: sculling a drink in the cool air con of my car as we leave the supermarket; going to the toilet immediately after popping in a DVD for the kids (attention spans wear off about 10 minutes in); stabbing doggedly at the keyboard despite the sleeve-tugging that is going on.
So, as we farewell the past year and wait to digest the prawns I pigged out on, I will spend these few lazy days looking at what I've accomplished and where things are headed for the year ahead.
Let's not confuse this with a New Year's Resolution.
I don't do resolutions. My life is hectic enough, filled with enough unmet expectations (still trying to channel Tizzie Hall most nights) without beating myself up for not dropping two dress sizes and becoming a nicer person.
I'm bloody fine the way I am.
But I do recognize that my life is go, go, go… And as it zips along, sometimes I get so caught up in the momentum, I don't reflect or plan the next step as thoroughly as I might otherwise do.
I am going to, though, this year, look at what has happened and in what direction I want things to go next year.
If you're the same and need some guidance in really analysing how your working (from home) life has fared these past 12 months (but have a ridiculously small window in which to navel-gaze), then just ask yourself these quick questions:
What was your goal when you started working from home?
What were some of the unexpected obstacles you encountered?
How can you implement small steps to overcome those obstacles?
Are you still on track towards your original goal or have you achieved it?
Have you celebrated what you have achieved? Have you rewarded your hard work?
Do you have a new goal now?
Are there ways you can streamline what you do? Can you let go of something that isn't in line with your goals?
Are there certain domestic distractions you can move to different parts of the day when you're not working? Can your timetable be better organised?
What has been the biggest ongoing problem this year?
What has been the most successful action you've taken?
Hopefully these questions will get you thinking about your business from a grass roots level again – it's so easy to get caught up in the motion of working from home, you forget original plans and goals.
My best wishes to all Mum's Lounge readers for next year!
Peta-Jo is a mummy blogger and author of Stress Leave: The Real Guide to Family Road Trips and romantic comedy, Feral Bells. She is a newspaper subeditor who works from home with two children. She fills the minute holes in her day with milo.