Finding the Job in 5 Easy Steps – Volunteering is The Key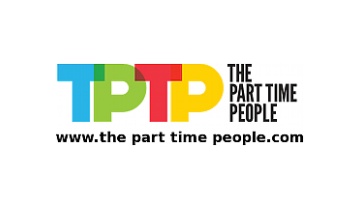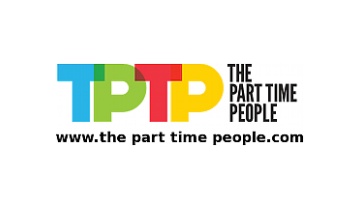 Whether you are returning to work, having trouble landing the perfect job or looking for a promotion, there are so many reasons why volunteering will help you land the perfect job. So, if you've been out of the game for a while and you feel like you haven't got enough experience to get that interview, volunteering can not only teach you new skills and make you feel great but it can also open up new doors.
You might be thinking, 'I don't have time to volunteer. I can't commit to too many hours every week'. Or perhaps, 'I don't think I have anything to offer,' or, 'I'm not good at anything." That's okay! There are opportunities out there for all skill sets, all availabilities and best of all, volunteers by nature, are exceptionally inclusive and are extremely happy to teach you all you need to know.
And Hans Reimer, Station Manager at Adelaide's 1197am RPH Adelaide radio station agrees.
"5RPH (Vision Australia Radio Adelaide) relies heavily on the assistance of over 180 dedicated volunteers who give freely of their time to present and read a variety of publications for those who are unable, for whatever reason, to access printed material. We'd be lost without them!"
Kate Semmler, Masters of Architecture student, has just joined a local branch of her Country Women's Association (CWA). She had been looking for a way to get involved in her local community and also get out networking again.
"Joining the CWA immediately introduced me to an interesting and diverse group of women that I might not have normally met. Each bringing a unique knowledge and skills set and contagious enthusiasm which makes me excited about the possibilities of what we can achieve together. Being involved in such a group is a really positive experience and a great way to explore ideas and find out what other people are up to".
If you're looking to put yourself out there again, here are 5 reasons volunteering will help you land the job you want:
1. Keep Up-To-Date
If you've been at home looking after everyone else for a while or even working part-time in a role that's not-quite-you, it's hard to know what's going on in the working world you've left behind. It's really important to keep up-to-date with your knowledge of the industry so you're ready to jump back onto the pathway. Maureen Oborn, President of Asian Women's Consultative Council SA Inc. says "Volunteering in organisations gives mums the opportunity to talk and discuss what is happening in the world instead of only talking child related issues."
2. A Safe Place to Network
If you've been out of the workforce for a while, you may not feel like going to a business networking session where you don't know anyone. The best thing about volunteering is that people from all walks of life play their part. From CEOs to landscapers, Project Managers to teachers. You will have access to all of these people that you would not normally have in your everyday life. As we know, sometimes the best jobs are the ones we find by word of mouth rather than advertised. Your fellow volunteers will be only too happy to tell you about jobs that they hear about.
The volunteer community is so varied, you never know who you might meet. At RPH Adelaide, for example, "volunteers range in age from 17 years to 87 years; from university students and home makers to retired teachers and doctors," says Hans.
3. Maintain Continuity of Work
In an interview it can be distressing to hear the words, 'So, I see that there is a break in your working history. What was that for?' Yet, sadly, this can be the reality for mums returning to work after a stint on maternity leave. Volunteering is a great way to maintain continuity in your work history even though the work is unpaid.
There are many opportunities to maintain work continuity by volunteering in whatever capacity you can commit to. For instance, at RPH Adelaide each week, volunteer readers, panel operators, editors and presenters donate over 450 hours to prepare and present the variety of programs heard on 5RPH.
4. Update Your Skills and Learn New Ones
The great thing about volunteering is that you can take on roles you want in order to build a new skill set. You may work on your own in your day job. Volunteering can allow you to increase your working knowledge of working in teams and larger groups on projects and events. Or, you may work outdoors in your day job. Taking on a volunteer role in developing their website and writing the newsletter will help you to learn new IT skills, writing skills and time management skills. The possibilities are endless.
Maureen Oborn says "mums could do some volunteer work be it in their child's school, with some community organisation e.g Meals on Wheels, Girl Guides, it's a good way to maintain their leadership skills by being on the committee".
5. Show that you care about the community
Volunteering is a great way to show that you have more depth than your day job. This is true for mums, dads, young and old. With the increased corporate social responsibility, your ability to show a potential employer that you share these same qualities is a real advantage.
"There is much to be gained from the Vision Australia Radio volunteering experience, including the opportunity to gain valuable work experience, learn new skills, improve communications skills, develop a greater knowledge and understanding of low vision and blindness, meet new people and gain new friendships, receive personal satisfaction by supporting services to Australians who are blind or have low vision and develop self-confidence", say Hans of RPH Adelaide.
There is a wealth of experience and opportunity to be found. Volunteering is a great way to get the experience you need for the role of a lifetime. Give it a try. Meet some lovely people and do some good deeds along the way.
What volunteer roles have you done? Do you think your volunteering skills have helped your career? We'd love to hear your thoughts. Post a comment and let us know.
For more information about RPH Adelaide and the RPH stations in your state, go to: http://radio.visionaustralia.org/our-networks/ or call Leanne at the station on 08 8234 1197
For more information about Country Women's Association SA, go to: http://www.sacwa.org.au/
For more information about Country Women's Association Australia, go to: http://www.cwas.org.au/
For more information about the Asian Women's Consultative Council, email [email protected]
Keep your eyes open for the perfect role right here at The Part Time People
For more articles by Fiona and to read more in the Careers in Focus series, you can go to:
http://portal.theparttimepeople.com/blog/
To find jobs or new staff, go to: www.theparttimepeople.com