Five Top Tips to Beat the Working from Home Blues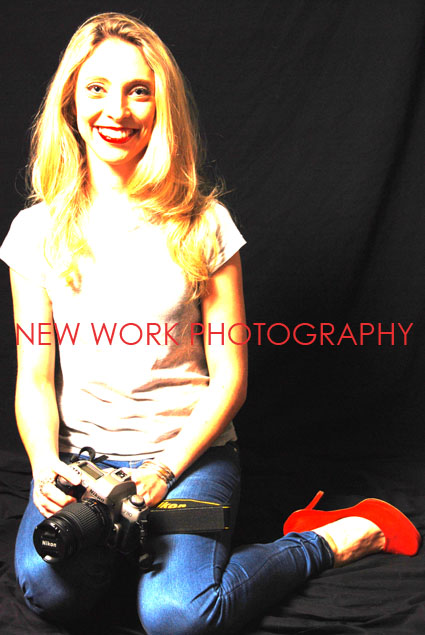 I've been working in my home-based business for three years now,
and while working from home has been a really positive experience in so many ways (no traffic, saving on overheads, saving on take-away lunches, no office politics…) it has definitely represented a big change and a HUGE learning curve for me. I'm lucky that my job takes me out of the office every day for photo shoots and client consultations, but I still have to spend significant amounts of time in the office, all alone, juggling the other roles involved in running a business… and I still get the home-based blues every now and then.
Here are my top five tips for beating those blues, the things have had the most impact for me over the last three years:
Surround yourself with things that inspire you – colours that uplift you, objects that are special to you, quotes, green things etc. etc. I have a pinboard with inspiring photographs, illustrations and clippings, a whiteboard with the week's goals and a favourite quote of the moment, and a dreamboard with all the things I want to achieve displayed in pictures. On my desk is a tin of coloured pencils, a packet of crayons, a little green Buddha and my lucky rooster from Portugal.

Create a space that is just for work. As soon as I did this it changed my mindset and my health completely! I became disciplined about only working during my designated working hours, shutting the door and being 'at home' after that. It meant I started to sleep better and have a fun family life again. This also means that when I'm at work, I'm really at work and nothing and nobody messes with that!

Take frequent, short breaks. I'm totally over that zombie feeling you get when you've been working at your computer for hours! You look back on your day and wonder what you've done. To have clarity and efficiency in every task, I take a 10 minute break every 25 minutes. I set a timer and I only go over that if I absolutely can't leave my desk, and then I take the break as soon as I can. It's amazing how much housework you can get done and STILL get your work done if you use the breaks to get moving!

Prioritise looking after yourself every day. For me, that means exercise and eating healthy food. I shop once a week, buying only what we need for meals and healthy snacks (well, except for the dark chocolate). That way you just HAVE to eat healthy. And I MAKE myself go to the gym almost every day – I never really feel like it, but I've found that if you just don't except any excuses (I don't have time, I feel tired, I exercised yesterday…) and you don't think, you just go – then you ALWAYS feel better afterwards.

And for emergencies… ladies, put on your favourite pair of high heel shoes – the flashier the better – mine are red stilettos I bought in Argentina. Get dressed for success! Yes I know that you're at home but YOU know you feel different when you look good. And gents… what's the equivalent? Listen to Eye of the Tiger up loud?
It's said that the devil's in the detail, but so is success. Little changes kept up consistently can change your frame of mind and eventually, change your business completely! So these tips have come to mean more to me than just a way to keep boredom or loneliness at bay when working from home – they are signposts to positive outcomes in my business. ☺
Words and images by
Julissa Shrewsbury
Director – New Work Photography