Going Back to Work After Being a Stay at Home Mum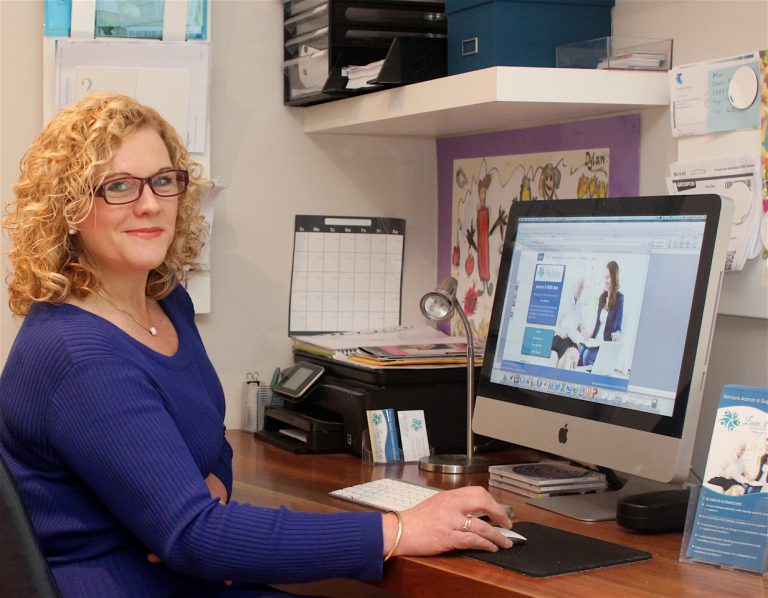 Going Back to Work After Being a Stay at Home Mum
So you've spent years at home as a stay at home mum and now you're ready to re enter the workforce. There have been times when you have felt isolated, challenged, exhausted and confronted but you wouldn't have changed it for the world.
I took a package from my corporate job 9 years ago and was fortunate enough to be able to stay at home to bring up our 3 children until they were all in primary school. There comes a time though when you may feel ready to re-enter the workforce, when you need something for you again and of course some extra cash flow. It was always a given I would return to work, however along the way I took a detour as I saw an opportunity and niche in the market and took a punt and launched my own business, an admin and support service for seniors. The reality is though that businesses take years to grow and so after 18 months we need an income to supplement my business and something more steady, and so I began my search looking for work 7 months ago.
In the 9 years since I left the workforce of course things have changed…… but then so have I. I didn't expect to go back to work without re skilling myself and trying to make myself more marketable. I went back to school and completed dual diplomas in business and management. With starting my own business I have learnt to blog, update my word press website, research and update a business Facebook page and keep up to date with technology and social media. I have acquired and applied new skills with a confidence and maturity I didn't have before. I have made presentations to groups, pitched my business to CEO's of major companies, networked and put myself totally out there! I have learnt accounting skills to invoice clients and stay on top of my business books and I have found my voice with a passion and absolute belief in my business. The more rejections I have received the harder and more determined I have tried because I believe in my business and my capabilities.
So it is with a loud thud after 7 months of applying for part time work I am still jobless. I used to do project management, now I apply for PA/EA or admin roles. I now know most women when re applying to the workforce after a number of years out will apply for work well under what they left. I have re worked my CV a number of times and asked for and benefited from constructive criticism from friends in high profile jobs. I have managed 4 interviews in over 50 applications and each time the same feedback…..you presented well and we have no doubt you could perform the role, however on this occasion we choose someone who had most recently done risk assessment or ……….. I cannot compete with this, my past is my past! I took time out to have and raise my children, why are employers penalizing mums returning to the workforce like this?
The majority of jobs applied for you never hear back from again. Apparently employers are not allowed to discriminate but many find a way around this. There have been positions I have applied for online that when you submit your resume and covering letter you also have to answer a series of questions that effectively is an elimination process. They ask you your date of birth (they say in
case someone else with the same name and date of birth applies), are you of European, Indian or Asian background? I have been through this process with a major bank and transport company. How are companies allowed to get away with this? It is also difficult to provide work referees after 9 years when my whole department was disbanded and everyone took packages, who knows where these people are now?
I'm sharing this with you because this is my story, but with variations and facts it is the story of many other women out there trying to re enter the workforce. We want to work! We don't want to get involved in the office politics and gossip. Why won't employers give us a go? Personally I think the job share scenario with 2 mums sharing one job is ideal, as both really want it to work! Many mums struggle with full time work and family life, but with the option of job share of part time work we'd make it our business to dam well make it work!!
The other mums I have spoken to at my children's school all have the same scenario. They became disillusioned applying for work online and got their part time jobs through friends and word of mouth. All became disheartened trying and felt their worth diminished by the process of elimination. There has to be a better way to help mums re enter the workforce?
Since I began writing this blog I got my first break because I looked outside the square of part time employment. Firstly a girlfriend got me in to a major public service department to cover her EA role for 3 weeks whilst she was on holidays. It was full time and hard work making it work with the kids but I loved it, got a foot in the door and felt like I slotted back in and that no time had passed. The feedback was the transition was 'seamless'. From this I was able to get a referee again and I applied for another role there whilst I was there. I had also applied for a permanent temping role with a hospital where I choose what assignments I take covering sick, holiday and maternity leave. I had an interview and got this job. I start in the next few weeks and so it means I can still work on my business and accept jobs during quiet periods.
So mums my advice to you is don't just apply for part time work, look at temping as a way of getting back into the workforce and tell everyone you know I'm looking for work again, you never know who is looking. It's hard, really really disheartening, but believe in yourself and don't loose your confidence, faith and hope something will work. Would love to hear others thoughts and tips on getting back into the workforce again…..
Jennifer Brosnan is the business owner of Leave it with me, a service providing seniors and their families with administrative, project and support facilities to bring clarity and order to their paperwork, documentation, bill paying and records.
When Jennifer is not working she is busy with her 3 primary school aged children and loves to run or ride her bike. She is involved in her local community as a committee member on business networking groups, organising street dinners, mum get together's and other social events.
You can visit her website and blogs at: http://leaveitwithme.com.au
Or join her Facebook page at: https://www.facebook.com/leaveitwithmeadminandsupport