Home Based Businesses – Get Off The Business Hobby Horse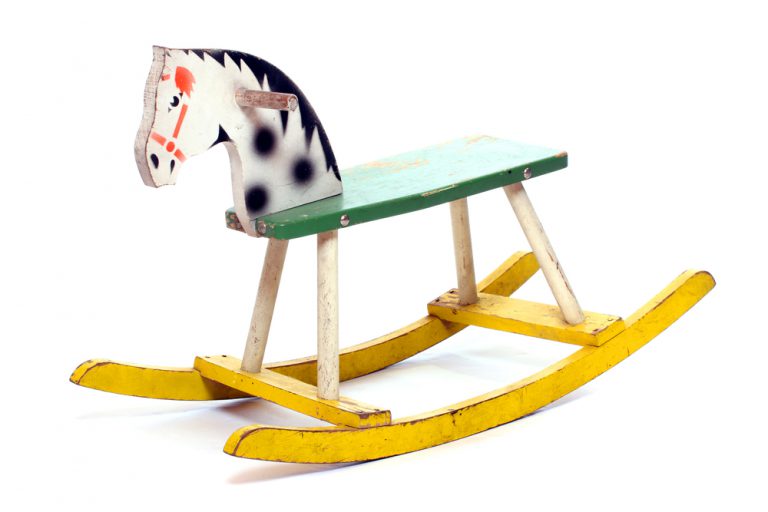 So many of us end up running hobby businesses, as a home based businesses, from home because the work situation we're in just doesn't work for us once we become parents.
We look around and think about what we're good at. A lot of the time, we're good at something that we've done as a hobby for a while.
Photography. Sewing. Cleaning (heaven forbid!). Crocheting. Doing up old furniture. Renovating. Making hampers for friends. Baking.
And suddenly that hobby becomes your new business. You register a business name, make a fancypants logo, build a website and print off some business cards and you're ready to go.
Yet people still think it's your hobby. They know you're at home so they drop in for a chat and a cuppa. Or they ask if you can babysit their kids for a little bit. Even your partner still thinks it's a bit of a hobby and will only raise an eyebrow when you turn a profit. THEN he'll suddenly become a lot more interested.
Home based Businesses need to get off the Hobby Horse
Why do they think it's still a hobby? Because YOU still do.
So change your mindset and treat it like a business. How do you turn your hobby into a business? Here are 4 quick tips to kick you off.
Have set work times and stick to them. Just like you would if you were working away from home. If you worked three afternoons a week in an office tower, no one would be popping by for a cuppa or dropping their kids off to you. Reinforce to your family circle when your work times are.
Don't just put your toe in the water. The fish won't bite. If you're going to make a go of it, the business needs you to work on it, in it, under it, over it and around it. Prep yourself with a business plan, some guidance and advice and network like you've never networked before.
Change your language. When people ask what you do, say, "I run my own business." DO NOT say, "I just work from home making blankets for some extra pocket money." The language demeans what you are doing. Own it. You are now a business owner. So say it.
Purchase the domain name and create email addresses for your business.

[email protected]

comes across as more professional than

[email protected]

. It's not expensive to do and can help with the way you are perceived by potential clients.
Remember Holly Hobby? Well, you're not her. You're Business Owning Barbie and you're here to make it work.
Penny Webb is founder of the Working Mums and Mumpreneur MASTERCLASS event series and a specialist on combining all things working and mum. She is a master of discussing strategic training delivery with a client on the phone while simultaneously pulling pieces of LEGO out of a pre-schooler's nasal cavities. She blogs at Sshh.. Mummy's on the phone and was a contributor the parenting ebook Things They Didn't Tell You About Parenting.