Making Phone Calls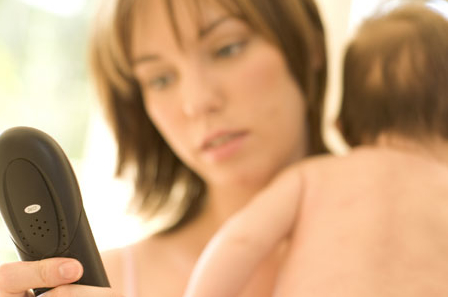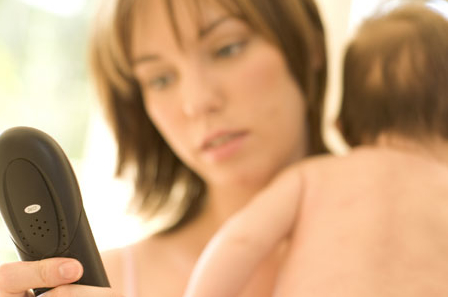 It's up there with having teeth pulled… making important, work-related calls when you're home with your children, is a pain like no other.
Children are like moths to a flame when it comes to their mothers and phone calls.
I believe it's impossible to recall quotes, statistics and vital details to very important clients while shushing your well-behaved spawn with a gentle stroke of your perfectly manicured hand.
Carol Brady, I am not
I'm more Estelle Costanza (George's mum ) when I'm on the phone: "Yes that's right, I'll be conducting a book tour around south-east Queensland and I – KIDS STOP PLAYING IN THE TOILET! Oh, for fu… Um, where was I?"
I pencil Important phone calls in my diary like they are significant obstacles to overcome because, in my house, they are.
My work often requires me to not only discuss the publishing landscape and run a social commentary on women's fiction, I sometimes have to do it on live radio. EEK, indeed.
So how do you do it? Rather, how do you do it without sounding deranged, emotionally-unhinged and, worst of all, unprofessional?
Here are 8 tips for conducting a business call when the kids are home:
Choose the time of day your children are best behaved or are otherwise occupied. During nap time, their favourite cartoon, or that lovely part of the day when they're playing contentedly with your makeup case. Try to factor in the recipient's schedule too – no point calling them when your kids are having lunch. Chances are, so is the person you're calling.
Punishment – you can explain what needs to happen for the next 10-15 minutes (ie. quiet) and the consequences of their actions (ie no Smarties for any kid who annoys mummy while she's on the phone).
Bribery – my kids can be tasked to get ready for the playground, which makes them obedient AND keeps them busy trying to wrestle socks on for a good ten minutes.
Food – give them their favourite treat. Set them up with something they're not always allowed to have. That could be a piece of cake, a DVD, the "good markers", glitter.
Do not let them see you pick up the phone – for some reason this is perceived as a challenge by the average child. Do not let them see which room you escape to for some privacy. Be sure to take anything you need for the call with you (paperwork, diary, vodka, etc).
Prior to the call, teach your child a "fun new game" where they must mimic you quietly (touching your nose, balancing on one foot) that you can start doing if they do approach you while you're mid-conversation.
If you're convinced you haven't given the person your full attention or left something unanswered, let them know you'll follow up the call with an email so if they have any further questions, you will get back to them. It covers all bases and, my gosh, how professional do you sound?!
Lastly, there may be nothing for it than explaining to the person that the screaming they're hearing is just your three-year old. People are understanding for the most part and, even better, a lot of them are parents too!
I've had a radio interview interrupted by my screaming two-year-old (made worse by my hiding in the carport where she eventually found me and screamed fit to burst, just to make it clear the trauma I'd put her through) but despite the noise, the presenter found it very "real" and kept most of it in his segment.
I've apologised to a woman as my child slammed the door repeatedly (this time I was hiding in the laundry) only to discover she'd not heard a thing. She also had kids and was familiar with "background noise".
In the end, the interference and noise your children are making is probably noticed by you more than anyone you're talking with. Take a deep breath, remind yourself how fantastic you are – multi-tasking like a boss – and simply plough on through.
Peta-Jo is a stay-home mum who keeps her foot jammed in the doorway to the outside world with her writing. Her debut novel, Feral Bells, is in all good bookstores or you can read more of her sometimes nonsensical ramblings at www.petajo.com