Marketing Tips for Work at Home Mums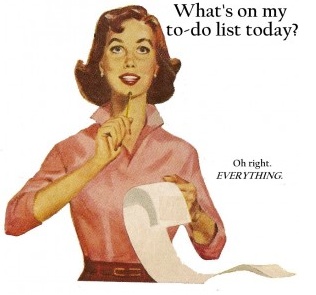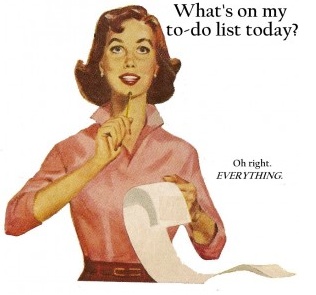 We all know that the term SAHM, Stay at Home Mum, translates to 'The Hardest Job on Earth'. But some Mums take it a step further and run their very own business, from home. A business that has clients (not kids) and makes money (not peanut butter and cheese sandwiches). You might have heard of these Mums. They're called a WAHM, or Work at Home Mum.
Running your own business, at whatever time in your life and from wherever you are, can be hard as it is, let along throw kids in the mix. There are many factors to consider, your product, your target market, your existing client base and how to attract new clients.
Working in media (I sell radio advertising) I see a lot of businesses and their different marketing options. I'm the kind of person who listens to the radio for the ads, not the music. So when I notice another form of media that my client (or a potential client) is using, I'll make a note of it, how it works and if it's working for that particular business. For, you know, later on in life when I have a business of my own to run. Well, that's in the pipe dream, anyway.
Marketing your business is crucial for attracting clients. Too many times do I hear business owners say 'oh it's quiet, so I'm not advertising at the moment.' I want to shake them and yell, 'It's Quiet Because Your NOT Advertising!' Marketing your business is a non-stop project. You can't just put it out there and expect the clients to walk in the door, it's ongoing. It's continuous and it is the single biggest thing you can do for your business.
• Create a Marketing Plan.
Decide what mediums you want to use and plan it out, down to days and times. When are you going to launch your website/Facebook page? Distribute your flyers and business cards at the same time.
• Socialise.
Realise that Social Media isn't limited to Facebook and Twitter. Create a Linked In profile. Register with FourSquare. Podcast. Post regularly (ie: 2 – 3 times a day) on your existing Facebook Business page and Twitter account. Then, use Hootsuite to manage and monitor your Social Media accounts. Comment on blogs that are relevant to your business and get yourself out there.
• Business Cards.
Oh hi! Yes, I run a business from home! I sell XXXX. Would you like to check out my website? Call me? Email me? Yes!! Wait…do you have a pen? Business Cards. Essential.
• Visible.
Be everywhere. Consider purchasing a sign for your car (they come as a big magnet so easily removable!) Get your flyers on all the bulletin boards. Leave your business card in affiliated businesses. Make sure people are talking about your business!
• Network.
No matter where you live, there will always be a local business group. I live in a tiny mining town in Central Queensland and I can count at least 5 business groups off the top of my head! Join them!! They'll be on Facebook, in your local directory, community notices etc. Look for Business Breakfast functions (free breakfast!!) and local Traders Associations. Joining up with these groups will potentially partner you with other businesses owners who also have valuable information of their own. Bonus: you can check out the competition!
Have a website, not just a Facebook page. I don't know about studies or anything but personally, I'm more likely to make a purchase from a Website with Paypal options (free as a plugin) than a Facebook Page run by god knows who. Especially if your product isn't cheap. You can get hosted domains (ie: www.yourbusiness.com not www.yourbusiness.webhost.com) for as little as $10 a year. And working in media, if you don't have a website – you don't have a business.
Also, establish your advertising budget and do some paid advertising. If your budget is small, look for local community papers and magazines. They're usually run by small community grant funded businesses and heaps cheaper to advertise in than your big town paper. Check out community-run radio stations as well. Studies show that a customer is 6 times more likely to visit your website if they've heard it on the radio.
But most of all, enjoy what you do. People see passion and love gone into your products or service and will talk about it to their friends and family. Sometimes the best advertising is word-of-mouth. Be good at it and it will be good to you.
I'm Daneyl, I'm a wife, mother, blogger and opera singer (but only when I'm in the shower). You can find me in the kitchen, at the piano or on Instagram (@thestrandsofme). I love chocolate, reading and learning how to be a parent to my two gorgeous cherubs. Check out my blog at www.thestrandsofme.com