Organising Paperwork- the Paper Flow Glow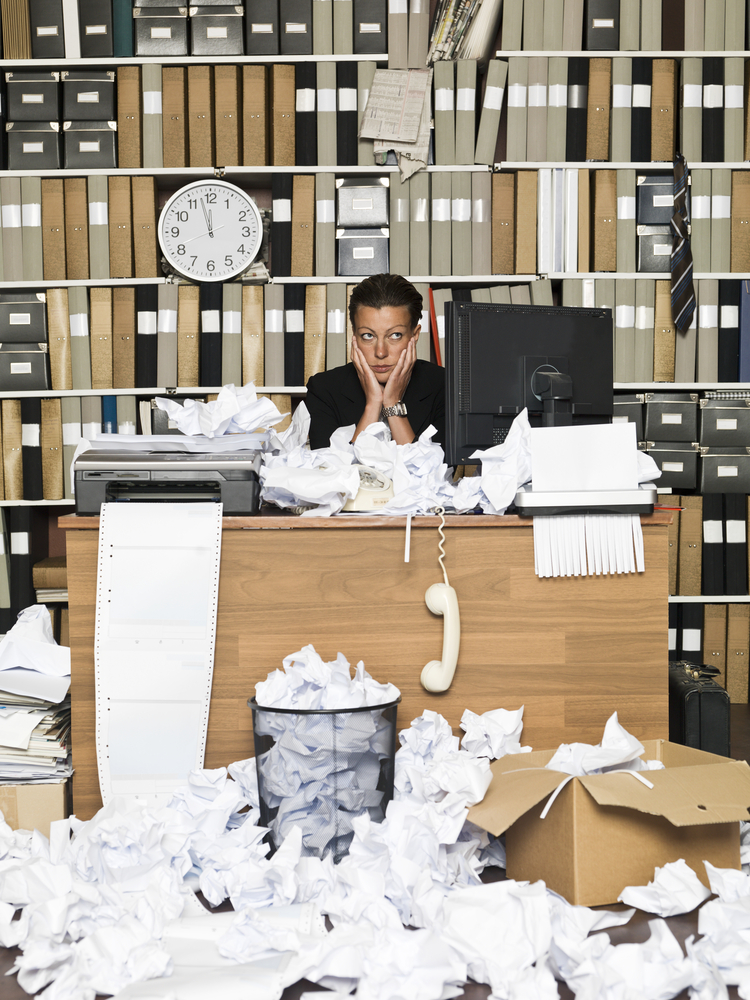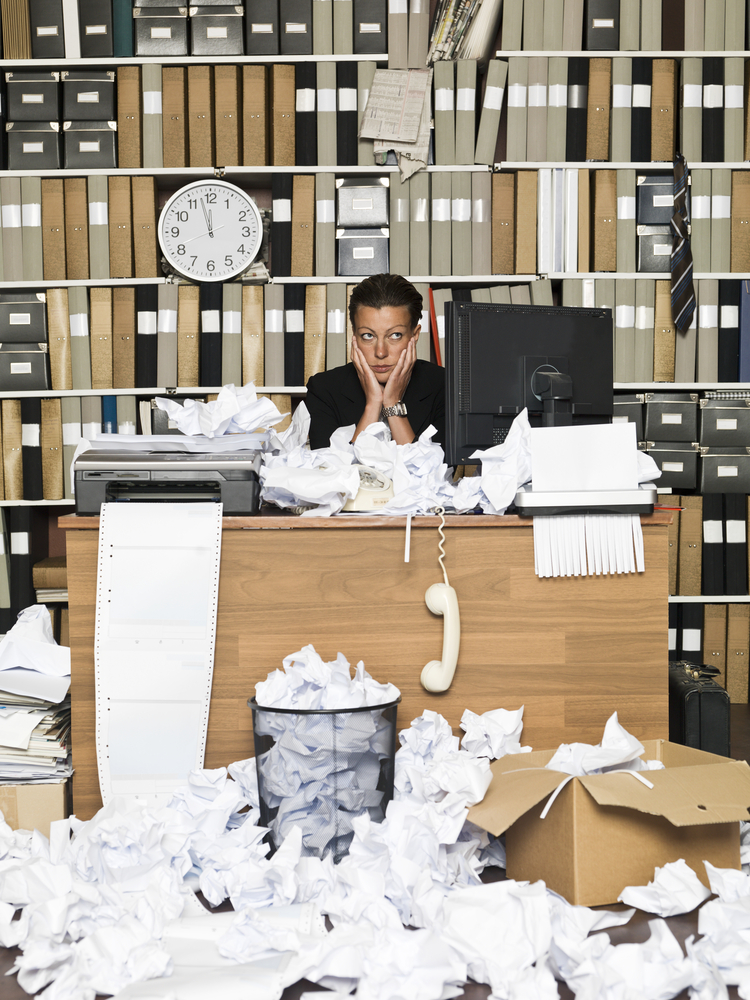 One of the toughest things about working at home is the constant paper flow.
Daily there are invoices, bills, newsletters, sales flyers, brochures. It's easy just to let all of that pile up in an in-tray.
It's not so easy to find that invoice or that receipt you need to find for your BAS statement when the in-tray stands higher than you.
Organising Paperwork Tips
So, here are 3 basic steps to help you in organising paperwork in the home office.
LANDING

Have somewhere that all the paper / mail that comes into the house related to your business can land. THIS is what the in-tray should be used for. Every two days at an absolute minimum, go through your in tray and decide where the documents will be housed. Remember, the in-tray is not a filing system.

HOUSING

This is where your paperwork will be housed, either temporarily or permanently. If it's temporary, use clearly marked folders or files. My files are actually colour coded for each client or purpose. If it's an invoice or bill to be paid, I have an action file that I place invoices and business receipts into. I then schedule on my To Do list to go through that file on a weekly basis and action.

If you need to house something permanently – think archiving BAS statements, tax records, business records – schedule time in your diary to archive quarterly with a big one at the end of the financial year. Use archive boxes labelled with what is inside and the date and place in storage either at home (tops of cupboards, underneath stairs and garages are good for archive boxes) or at an external storage centre. Small storage units are quite cost effective and can clear your house of clutter, which seems to be a hazardous by-product of working from home.

EXITING

Ask yourself how the paperwork leaves the house? First of all, there's the paperwork you don't need. Junk mail, irrelevant sales offers. Have a bin next to your in-tray and file it directly in there. Be ruthless. Do not hang on to it, just in case. If you think you may use an offer in the future, create a file for it, place it in there and refer to it when you need it. Give it a temporary home and get rid of it when you don't need it anymore.

What about paperwork that you need to action outside of the office – post office forms, passport forms, bill paying, info for meetings, items to post for clients? This is what your out-tray is used for. Pop the document in your out-tray with a post it note clearly stating what you need to do with it and when. EG "Drop PO Box application to post office by Friday". This means you know what to do at a glance and don't mentally file it away in the too hard basket because you can't remember what you were meant to do with it.

Every time you plan to walk out of the house, check your out-tray. Can you take anything with you?

You can use this structure for your home and personal paperwork too. Those pesky school newsletters, permission notes, notices from the kids sports or extra-curriculur activities….give them somewhere to land as soon as they enter the house, somewhere to be while they need to be in the house, then a way to get out again.

Just like you would with your mother-in-law!

Penny Webb is founder of the Working Mums and Mumpreneur MASTERCLASS event series and a specialist on combining all things working and mum. She is a master of discussing strategic training delivery with a client on the phone while simultaneously pulling pieces of LEGO out of a pre-schooler's nasal cavities. She blogs at Sshh.. Mummy's on the phone and was a contributor the parenting ebook Things They Didn't Tell You About Parenting.