The Secrets of Six Success Stories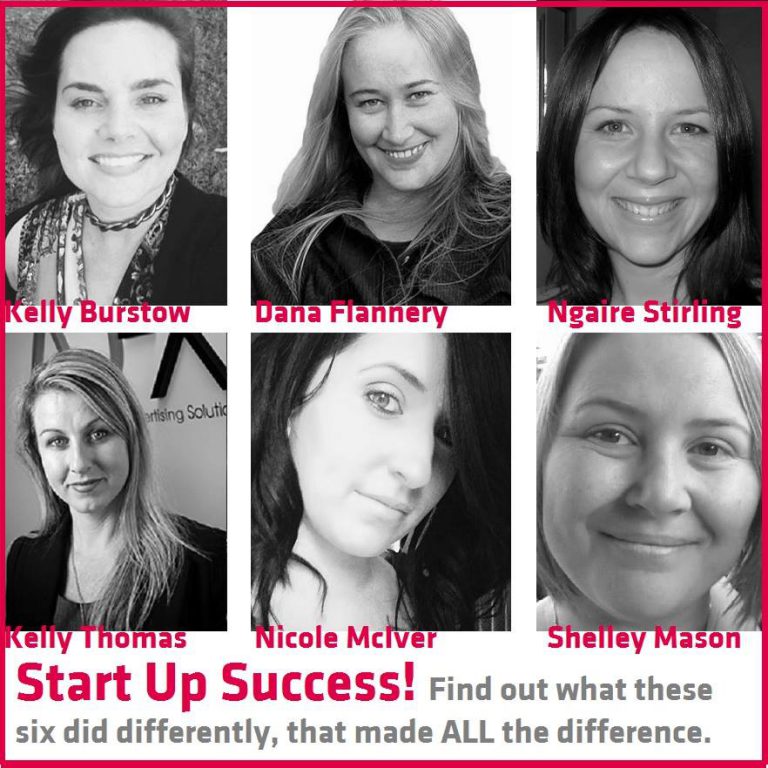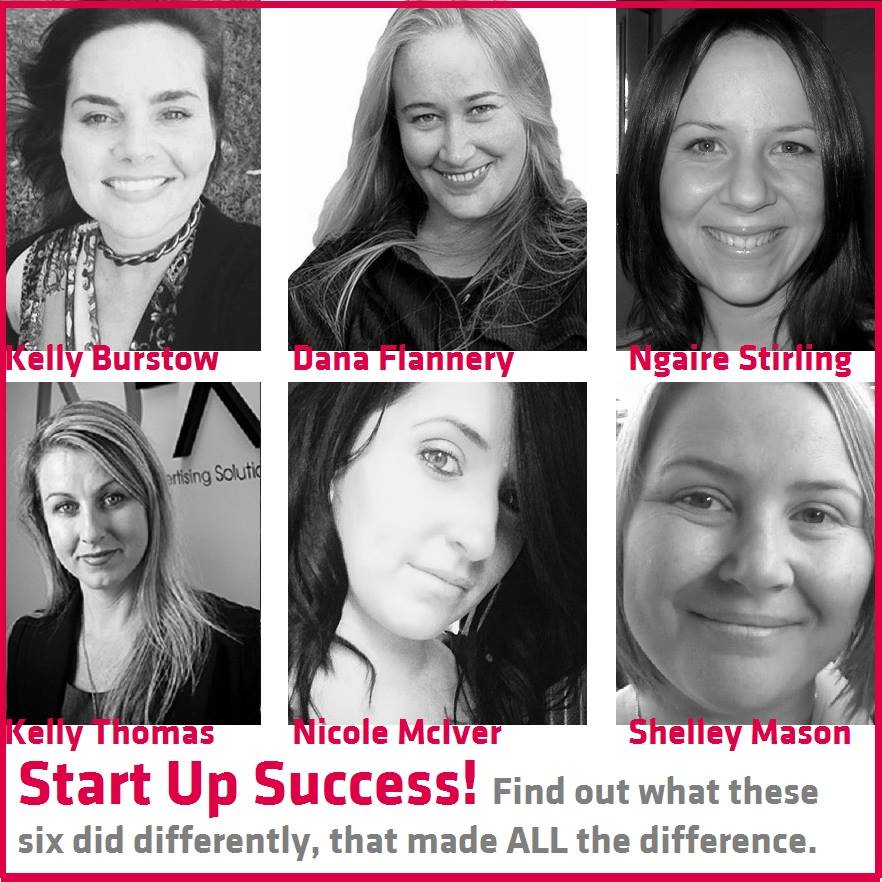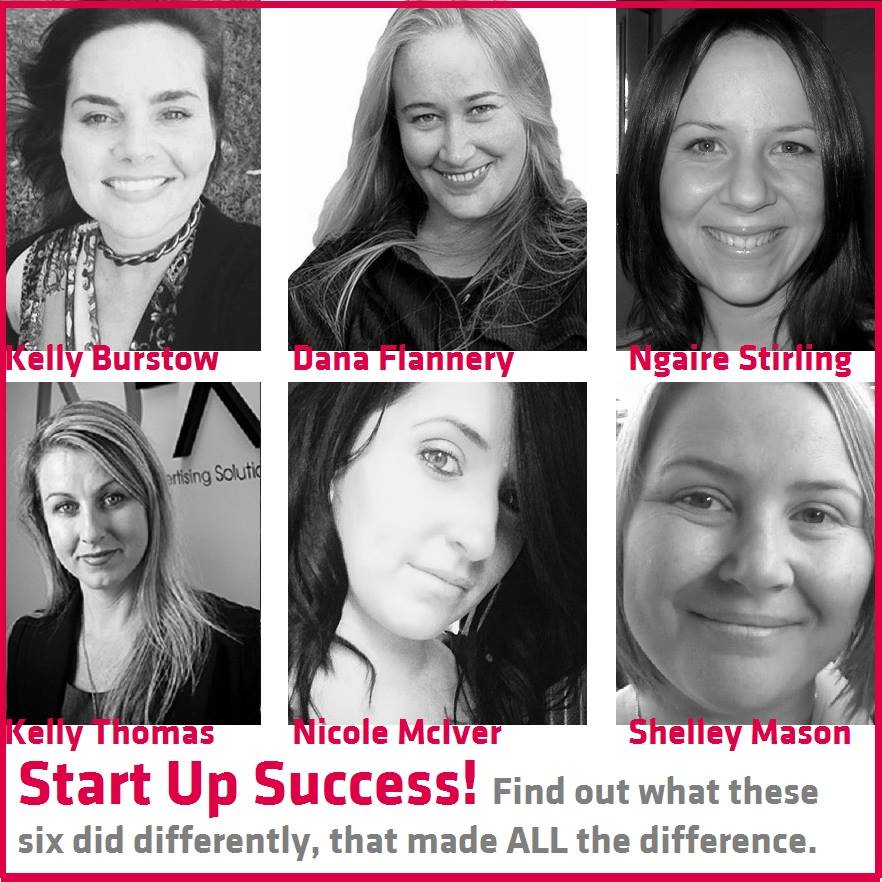 Secrets of Six Start Up Successes
Ever wonder how Be A Fun Mum became soooo massive (the blog, not Kelly herself)? How about the secret to Lime Tree Kids' massive success? Want to make your own way in a glamorous industry? Or just to work on your own terms?
The secrets to start up success will surprise you – it's not about money, or contacts, or qualifications or experience! As helpful as all those are, we found out, they're not the be all and end all of your start up's success story!
Our Start Up Tipsters!
Kelly Thomas- Founder and Manage of Advertising FX
Kelly made the leap to owning her own start up in 2004. She now leads a team of 7 full time, and several contract staff in creating advertising strategies and campaigns for clients.
Kelly Burstow – Blogger at Be A Fun Mum
Kelly writes Be A Fun Mum, one of Australia's most successful parenting blogs.
Nicole McIver – Wholesaler at Wholesale Baby
Nicole McIver owns Wholesale Baby, Australia's leading supplier to boutique baby and children's stores.
Shelley Mason started Lime Tree Kids in 2011 and watched it flourish rapidly into one of Australia's largest children's boutiques.
Ngaire Stirling owns Brisbane Kids, the largest regional parenting community in Australia.
Dana Flannery runs Talk About Creative, a 24 strong team of online marketers.
Start Up Tip 1: You don't need a lot of money!
How much money did you outlay to start your enterprise?
Kelly T: Less than $5000

Kelly B: $200
Nicole: Less than $1000
Dana: $0 – the business started with a single job, while I was on maternity leave
Ngaire: $1000
Shelley: $10,000 – had thought $5000 would be enough but after my first stock order I realised it would barely scratch the surface.
Start Up Tip 2: Ambition, motivation and tenacity are essential!
Shelley: Tenacious I actually had to look up in the dictionary; it's defined as someone who can hold tight; hold strong and I really think that is incredibly important when you are starting an online business. It all seems roses and candy when you start but after a while you realise its just plain old fashioned HARD work. There are late nights, too many hours of work to count and very little financial return in your pocket for the first few years.
Kelly T: Ambition and tenacity are massively important – there are too many obstacles to not be ambitious, so if you fold under pressure you're not going to make it.
Nicole: I didn't have a lot of money but that meant I had to spend more time building up a business from scratch. It took a lot of hours and lots of learning. It's still important to keep that momentum going, though I've defiantly hit some rough patches over the years.
Kelly B: Even if you are passionate about what you do, it can be hard to drag yourself through the inevitable tough periods so persistence is an essential key too.
Start Up Tip 3: Working well with others!
Kelly T: Relying on others and surrounding yourself with good people, the more educated and smarter and the better!
Shelley: As a woman I have been able to reach out, network and have learnt far more than I could have ever imagined by myself. In fact I now like to pass that on to others beginning their business journey.
Ngaire: It's hard to let go of your little vision and put it in the capable hands of others but collaborating and working with a team has made a HUGE difference. Social media is at the core of working well with others, so any brand that "gets people" can potentially do well using free social channels.
Start Up Tip 4: Do it your way
Kelly T: For me, we stood out because I was face to face and customer service driven. A lot of agencies don't go and see clients – they take a brief and get media booked. Clients come first – their loyalty and friendship are paramount to our success.
Nicole: When Wholesale Baby first started there wasn't really a service like us in Australia. We focused on the small brands and small stores, we helped start up brands and start up stores get their names out there and now some of them are the largest names in the industry.
Ngaire: I focused on the WHY of Brisbane Kids, why it is important to people and how to keep enhancing that – rather than just opting for a plain directory format. I studied (and studied) my own business and everything about growing a business. I continue to read every single day.
Kelly B: As a blogger, I made a point of investing in a central vision of value, and I notice this tends to attract people as it builds. I'm focused and don't tend to look at (or care) what others do in my field (this can be a fault as much as it is an asset).
I believe you need a central drive for what you do; that's the engine. Otherwise, you will always need to look for motivation and drive from external sources. A vision that comes from internal sources is very hard to replicate.
Shelley: I think originally we told our story on a personal level as that's why I started Lime Tree Kids. As the store and customer base grew we were able to share different parts of our life with them and I think that's a big point of difference. The other thing is the style of items chosen for the site. I choose everything personally that we stock and it is based on our three main ethos of stylish, unique and fun. The style of our store effectively is my own personal style.
Dana: Talk About Creative is just focused on authenticity, and we largely work with a female client base. While everyone sold hardcore backlinking as products, we looked at how to bring branding, communication and online marketing together – I think that this is something that women especially identify with – telling a whole story rather than focusing on fast and nasty solutions. I guess we created the product around the market – while everyone else was pushing a product to a market that didn't really understand it anyway.
Start Up Tip 5 – Know yourself and use your strengths, passions and weaknesses
Kelly T: Stubbornness is the key to my success! It's about setting goals and stubbornly doing what I need to do to achieve that goal. For me success is setting your own expectations and reaching them – money doesn't work as a motivation for me.
Kelly B: Love for the creative process and also, freedom. The freedom to go where I want to work. Freedom to work the times I want. Freedom to travel. Freedom to support my family.
Dana: I don't play well with bosses – I tend to get sacked a lot  This is a brilliant motivator to not go back to working for someone else.
Shelley: I am a very hard worker, when I give myself to something I give my 150%.
Also I think I am VERY excitable! I get SO excited when I find a great product, I can't WAIT to share things. I have NO filter when it comes to excitement and drive people MAD but I believe it's something that shines through in our business.
Ngaire: Determination is the skill that will allow you to work 80 hours when you need to, pick yourself when you need to and start again when you need to. Determination comes from deep within and can be strengthened by knowing why you want to run a business in the first place.
A million dollars, a wealth of experience, a PhD and a network of contacts in high places would be the perfect way to launch a new business – but hard work and passion can go a long way too. Whether you want to be a Holmes A Court or at home with kids, your start up success is only limited by your own vision.
Authorship Mark Up: By Dana Flannery