Understanding Business Law to Start Your Dream Business!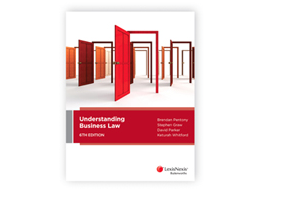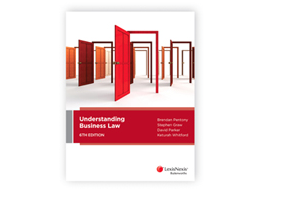 Starting your own business is a dream come true for many aspiring entrepreneurs. However, in starting your own business, you want to make sure you are as prepared as you can be. One of the most important tasks in preparing yourself for starting your dream business is understanding business law. Find out more about the steps you need to take to start your own business successfully.
Deciding to Start Your Business
As you start to think about starting your business, you need to decide whether a business structure is right for you. There's a lot that goes into starting your own business, so you want to make sure this is the path you want to venture down. Business law requires you to register your business name, provided the name is different than that of the person or persons involved. It is required that the name of your business shows its legal status. There are also name restrictions to keep in mind – you can't use a company name that's already registered to a business or company. There are also particular words and phrases you can't use in your name, including building society, university, chartered, trust and chamber of commerce. You definitely need to ensure you conduct sufficient research to ensure the name you've chosen isn't identical or similar to any pending or registered trademarks before reserving it.
Before you register your company, you'll need to determine how it'll be governed internally by deciding if it'll operate under its own constitution, replaceable rules or a combination of the two. If you decide to become a proprietary company, it's important to determine its share structure. This requires that your company does not have more than 50 non-employee shareholders and that it's either an unlimited company with a share capital or is limited by shares.
Understanding Officeholder Legal Obligations
If you are an officeholder of your company, there are other business laws you need to keep in mind. As a director or secretary, you must follow the requirements in the Corporations Act. All company officeholders must know their legal obligations, which include maintaining records and registers, ensuring company details are kept up with and paying appropriate annual review and lodgement fees. In starting your business, you must also have written consent from people who will fill the roles of director, secretary and member, unless you are a proprietary company, which doesn't require a secretary.
Understanding Company Name Legal Obligations
There are business laws regarding your company name, ACN (Australian Company Number) and ABN (Australian Business Number) that you also need to keep in mind. You must display your company name prominently anywhere open to the public that your company carries its business. You must also use your ACN or ABN correctly. For example, you will need to provide your company name followed by its CAN on a number of documents and instruments.
Starting the business of your dreams and registering it isn't a difficult process if you're fully prepared and possess a solid understanding of business law. To find out more, check out Understanding Business Law 6th Edition.