Working Mothers Need Resilience. Here's Why!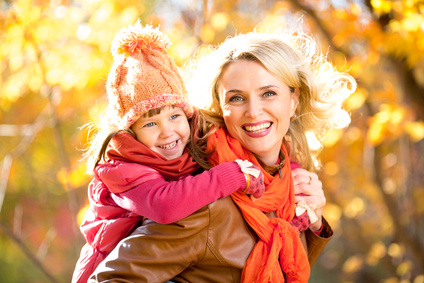 We've all had those days where everything seems to start off well; we're happy and content and then before you know it things start going wrong and the wheels start falling off. First your computer crashes, then you're getting called in by the boss who needs some urgent work done, and a client is desperate for your time. Then just to top things off, your child's school phones to say your child is sick and you need to get there in a hurry. You dash off, panic and frustration rising, and guess what, yep there's an accident and the traffic has come to a halt. You can relate to that very unlucky driver!
"Why me!" you start shouting to anyone that is remotely in ear reach to hear you. But, that's not exactly the right question to ask. What you need to be asking yourself is "What am I going to do about it?"  The answer to your question lies deep within and is based on how you perceive your situation.
Our emotions speak louder than words and influence our thoughts and actions. If you continue on the path of stressing yourself out you will come up with the worst case scenario, and there goes your soaring anxiety again. Your mind races around and making rational decisions become almost impossible, not allowing you to deal with the problem effectively. Breathe. Breathe very deeply, slow down and really think about what you're going to do about it. Amazingly in these times of stress you have the opportunity to grow, you just need to be able to see them. When you're dealing with difficult situations, this is actually where you are really able to learn and your brain literally grows.
Resilience is a key factor to success and effective performance, as I explain in my upcoming book Reboot Your Mind: Seven Steps to Success for Mumpreneurs and Working Mothers. Resilience is also the key to personal growth and development. We all like some predictability in our lives as it makes us feel more in control, however we have to accept that life has a way of giving us some bumps and knocks. For example, you expect your children to develop in the usual stages, but they can still get sick, get upset with a friend, have a brush with a teacher, and have bad days. The same goes for you; you can fall ill, have an argument with a colleague or have a hard time with one of your clients all in the same day. The way to deal with this is to have a healthy mindset. Recognise and accept that this is what life is all about and don't be fazed by the dynamics that life throws at you.
It is a fact of life that nothing is static and that there will always be constant change. The ability to deal with that change is critical. If you're not aware of the realities of change, when it comes you'll be overwhelmed and stressed. And in an online study of more than 6,000 women I recently conducted (1), that's exactly what I found the majority of working mothers complaining about.
You need to be ready for anything as a working mother. This may sound –hard and don't get me wrong it certainly can be at times. But there is hope. The latest neuroscience suggests that challenges and hard work are actually good for you. One study showed that monkeys who had to work very hard to find food showed incredible brain development while monkeys who were simply given the food didn't show the same development. Sure, there are days when you wish you didn't feel like a hungry monkey in an experiment, but well… some days are like that. And while it may seem like a pain at the time, making a few extra neural connections is worth the hassle. Doing this consistently is likely to considerably preserve your brain function, as well as develop your flexibility.
Adapting to the unexpected is also critical as our worlds have grown so much through technology, exponentially increasing the risk of a surprise. For example, 50 years ago if your child was sick at school, you would probably only know when you fetched them if you were somehow caught on the phone at home. Now they can text you immediately. You are reachable all the time, if you allow it. In a more complex world, decisions need to be made about priorities for focus and attention, a useful lesson induced by the need to be adaptive and resilient.
Developing and demonstrating resilience is also a great lesson for your kids. Your kids are growing up in an even faster changing world, so learning to adapt is even more critical for their success.
If you're a working mother, you know that "this happens"… or something like that. When the unexpected hits you, breathe to control your emotions. This will help you to develop a plan to tackle your immediate problems at hand. And if you have time, recognize the fact that adapting to the unexpected and the difficult will make you, and your brain, stronger.
I share my top success strategies, especially for working mothers, in great detail in my upcoming book Reboot Your Mind: 7 Steps to Success for Mumpreneurs and Working Mothers, which will be coming out later in 2015. I hope you'll subscribe to this blog to read more helpful tips and take advantage when my book comes out.
Sue Davey CEO & Founder of Brainy Child Education & Mastermind Success Coaching International, Author, Speaker, Philanthropist, Columnist, Entrepreneur and Mother from Melbourne, Her new book Reboot Your Mind will be released soon.