A Big Fat Spank You Very Much!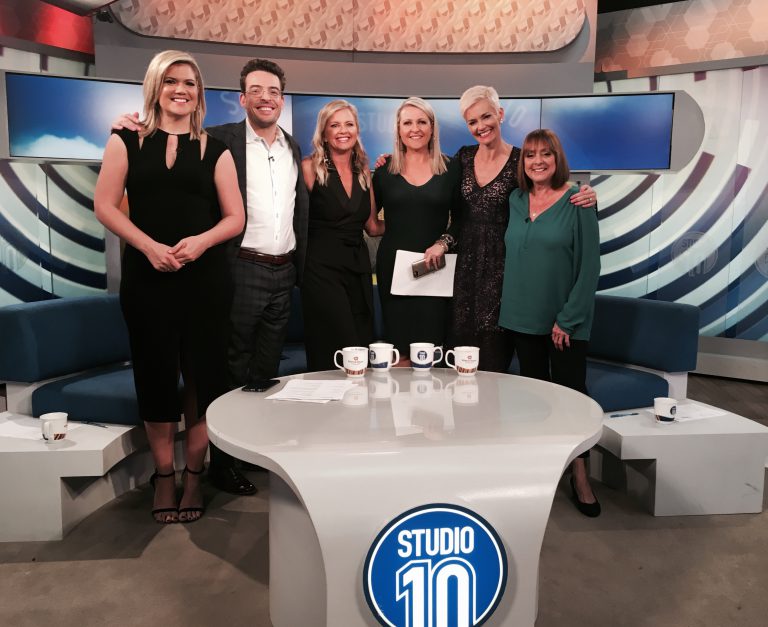 A Big Fat Spank You Very Much!
Hi,
I used to go to Leahs Wax works every week for a fake tan.
Back when I was on a TV chat show called 'The Catch Up'.
I loved them. I was worse than Paris Hilton and Donald Trump put together.
One day,  as I was paying for my tan, I had a seizure.
I think I told you I have epilepsy? Anyway I do, and this time, I fell, badly.
My girlfriend Fi was half way through her tan and came running out. I don't know if she even got to finish. Sorry Fi!
I looked like I'd been in a fight with Mohammad Ali (Bless his resting soul)
We went to the hospital and I ended up having to have plastic surgery on my cheekbone which I'd broken in the fall.
'But that was years ago and I have a TV appearance coming up', I thought. So off I went to do the food shopping and grab a spray tan to go.
If I want a tan now I get nude for my bestie Anna (Anna sprayed me for the Logies) who has her own tanning machine!
Thanks to Naked Tan! But, Anna is working on the new Jackie Chan movie,  so,  back to Leah's seizures,  I mean sprays, it is!
When I came out of the tanning booth, the people in the waiting/reception area were  staring. At me. I looked in the mirror and I loved it.
I said out loud, and proud, 'I love it.' The woman waiting at the desk looked at the beautician and said, 'Is it going to get any darker?'
This woman is clearly worried and she doesn't even KNOW I'm going on STUDIO TEN!!!!
On the telly! The box! Looking like an Oompa Loompa (can someone have dress up party?)
I look into the mirror again smiling, and realise, it looked like I'd had my teeth whitened. A lot. Like 'movie star white.'
Even though I was wearing Qantas pyjama pants and an Elvis tee-shirt with no bra, I sauntered through Westfield feeling like a Tahitian Goddess. I was delirious with tanatude!!!
(I just made that word up!)
The tan did darken. My 16 year old came home from studying at the library and was taken aback.
Literally. I had my back to her as she came into the kitchen. I turned around and she stepped back.
'What the?'
"It's for tomorrow. I'm on T.V." I say flashing my glow-in-the-dark smile.
"Oh My God! Are you serious? You better get in the shower."
"Yeh Mum, get in the shower now. You are orange," adds Velvet (who has bionic hearing) from the other room.
So, the night before Studio Ten, instead of reading up on all the latest news in the world, I was contemplating something totally trivial. You could say I had a pointless problem to ponder…
Would I show my real face on Studio Ten or would I look like a Fanta bottle with blonde hair?
Fortunately I scrubbed it off and I wasn't too orange.
A combination of nervousness and excitement had me tossing and turning all night so I got up at 4am and began reading the latest news. Not great. A plane crash. Interest rates. Murder. etc.
Arriving at Channel 10, everyone was so friendly and nice. From the security guards, to the make up artists to the gorgeous girl in wardrobe to the stunning Jessica Rowe who warmly welcomed me from the make up chair beside me. Then Sarah Harris popped her head around and then Denise Drysdale. They are all genuinely SO LOVELY!! 
They could tell, after I'd told them 20 times, I was nervous and promised to take care of me and that I would have a great time. They were right! They were generous and supportive on and off the air, as was the lovely Joe Hilderbrand, and I HAD SO MUCH FUN!
It was awesome to be on TV again and think on my feet (or bum, as it was). I feel like I talked over them too much and spoke without thinking a lot, but it's not brain surgery, it's entertainment and I'm very grateful they graciously allowed me to be on their show.
The whole team, from the director to the crew are all so professional, and you can tell they genuinely like, if not adore each other, which is why I, and everyone else, loves their show.
Thank you to Ivana Radovic for putting together the visual package of me and getting me a great parking spot!
A VERY BIG THANKS goes to Lisa Hynes From Mums Lounge (MMG) for organising this possibly Logie nominated guest appearance! Hahaha. Hugh told me he's not sure if there's a Logie for best guest on a morning TV show…YET! 
And a HUGE THANKS to Melanie Flintoff and her amazing team at Aus Fashion Labels! My first choice was a beautiful peach coloured dress by Keepsake but was too short for sitting on the couch…Orlando Bloom wouldn't have been the only flash that day! So we decided on the Black jumpsuit which EVERYONE LOVED!
If you do too, then check out the sensational styles at Fashion Bunker
Thank you Emma Marks!! You gave me the opportunity to write, and type (very slowly) and make new friends!
And, last but not least, THANK YOU!
You reading this blog! My family and friends for your love and support with everything I do. It means the world.
I spent the rest of the week celebrating Birthdays, The Olympics and Life, and now I am ready for a holiday! Oh, and Snapchatting. My new addiction is Snapchat! 
Maybe I'll go to Rio! I'm seriously LOVING the Olympics.
Go Aussies! (Womens 400 freestyle relay was totes awesome!)
Go refugees! Go everyone! You're all amazing and inspiring!
On that note, better get a glass of vino and watch from my couch…
Have a happy week Kids!
LOVE Zoe X