It's Cheaper to Fly Return to Bali Than to Park Illegally in Sydney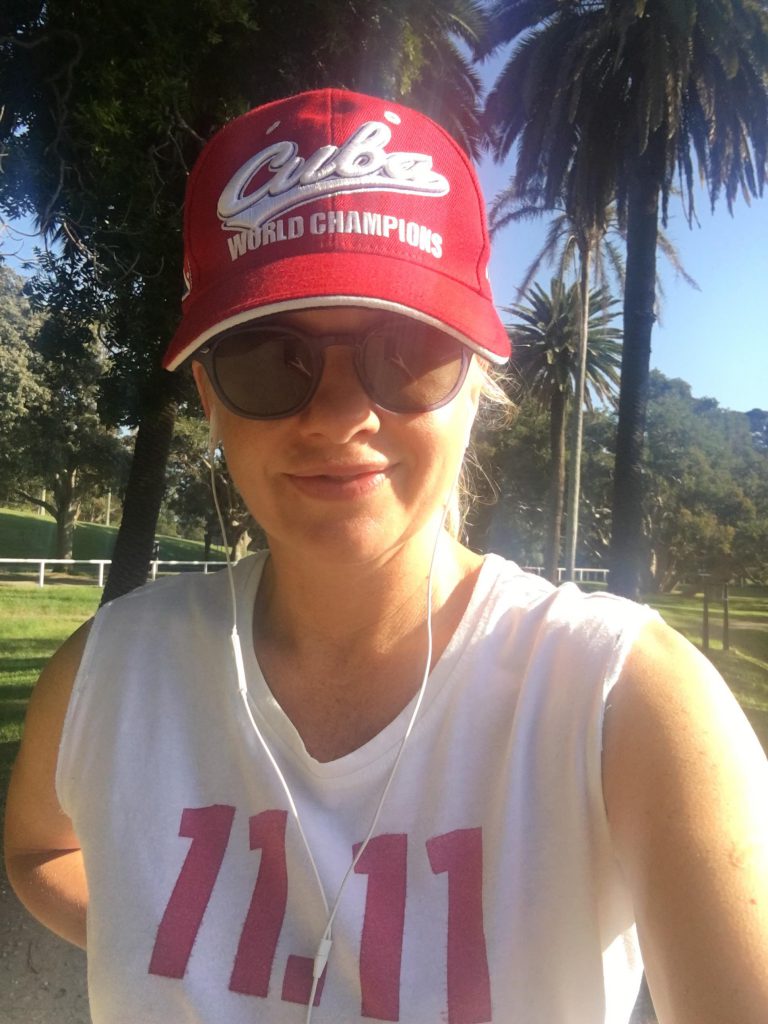 In the lyrics of Ronan Keating, Judge on The Voice,
'Life is a rollercoaster, and I'm gonna ride it.'
I like rollercoasters. Merry go rounds are cool, esp the horses that go up and down, but the scenery is the same each loop and there is no adrenalin rush.
Ok, so this is what I wrote on Monday….
I am so blessed.
I really am. In fact, today, I feel so happy its kind of weird as not much has really changed since last week when I was stressed and rushing. Only one thing.
My perception.
Someone said,
'If you change the way you look at something (or someone)
The thing, or person, you're looking at will change."
Somedays, my perception of the world starts off badly, just because I am tired or hungover.
Other days, I go for a walk in the park or on the beach and I feel so incredibly grateful and high on life until…..
I open the mail and get some huge bill, or I get a parking fine, or an email from my accountant or whatever, and become sad, stressed or completely overwhelmed. Its a terrible feeling, that overwhelming one, when for a minute, you can't breathe and lose all sense and perspective.
So, it was an average week.
Firstly, wasps started hanging around my front gate. The insect's I'm really scared of are bees. They only sting once, wasps can sting over and over, so you can imagine I was freaked out.
(The really weird thing is they come at lunch time everyday for an hour or so and then leave.)
I googled the meaning of Wasps as a symbol or animal totem. According to Native American Indians, wasps are a symbol of order, organisation as well as productivity.
Then last Friday night I went outside to get Velvet, my daughter's, sheets off the line and walked into a spiderweb.
I walked inside and Manon, my other daughter, looked at me,
wide eyed, and said, 'Mum, don't move.'
Yes, there was a Spider on me. Caught in my hair around the back near my neck, Manon explained as she quickly removed the spider. With her hands.

I need you to know that Manon is PETRIFIED of spiders.
Usually she will leave the room. Not move toward them, let alone touch them. If it were a bee stuck in her hair would I have moved it? If my Mum is reading this now, she is probably shaking her head. (I have, through absolute necessity walked through my gate with the wasps buzzing around.)
I thanked her for saving my life.
"What?" she shrugged.
You were so brave with the spider. It could've bitten me. You saved my life!
'Or you could've been Spider Woman!' she said.
I googled spiders and they mean creativity. Webs are a miracle of organic engineering.
On Monday night there was a Frog in Velvets room.
I wanted to kiss it, just to test the theory, but each time I got close, it hopped away…….dejavu!
When I googled what Frogs mean, this photo came up!

The quote I wrote on Monday but couldn't remember who'd said it.
If you change the way you look at things,
the things you look at change
Dr Wayne Dyer passed away last year but I was very fortunate to see him speak many times at Hay House Events and even met him once. He was a wonderful author but, in my opinion, an even more brilliant live speaker. He was so well read, passionate and inspiring.
Back to the frogs meaning, cleansing, spiritual, emotional or physical. If a frog jumps into your life its time to find opportunities in your transition.
They are also a symbol for adolescents…tadpoles changing into frogs. Remember it was in 13 year old Velvet's bedroom.
I get the wasps and the spider, I need to be way more organised and more creative. The frog I took as being about decluttering and clearing out my shed.
But, in the lyrics sung by Dinah Washington, 'What A Difference A day Makes'
*NB. For this next part of the blog, any resemblance to real people is coincidence. The characters are fictional.
I'm frocked up, fake 'Goddess' tanned and face paint on, all ready for MBFWA (Mercedes Benz Fashion Week Australia). My talented girlfriend has invited me to her Cameo Collection Parade.
I'm almost there and my phone starts going off.
NO, it wasn't RSL Lotteries to tell me I'd won three furnished apartments.
The call was regarding an urgent family matter.
No one was physically hurt or sick, just so you know.
Meanwhile, other people involved are calling and leaving messages (and models are getting ready for the catwalk).
I quickly park and walk into Fashion Week.

I sit next to complete strangers, cool, young fashion bloggers and tell them I feel like I should leave.
"I have a situation I should attend to", I say.
"The parade will only go 15-20 minutes, now you're here, stay!" they reply.
The DJ plays cool tribal sounds and the beats increase in time with my guilty heart.
The texts continue. I ask my sister to help. I find out police are involved. POLICE!!!!!! O.M.G.
I have to go. Goodbye fashionistas…..hello parking inspector.
Yes, in my now stressed out vibration, I not only almost committed the crime of leaving the petrol station without paying, but, I also accidentally parked in a disabled park. It was a normal street park, and in my multitasking of numerous phone calls, putting on high heels and walking, I didn't even notice the sign.
This mistake cost me $531.00 (and I think demerit points).
I am at that place, I have been quite often over the last few months, where I usually go into complete overwhelm. Teary and shaking. The very place I described to you only a couple of days/paragraphs ago!
BUT this time was different.
I realised, it's totally my fault. My mistake. In hindsight, when I heard of the 'situation' I should've turned my car around and gone straight to where I was needed.
Then again, I was there, all dressed up and so much looking forward to catching up with my friends and being all fashion and fabulous.
It sounds like I'm trying to rationalise my behaviour with you….
put it this way, by admitting it was my fault and taking responsibility, I am taking my power back. Whether I knew it or not, I parked there.
Yes, I have to pay the fine but I am not a victim.
I owned it and the old now overwhelming feeling is replaced by,
You [email protected]#$ked up. What are you going to do about it?
It is a much BETTER feeling. Own it and you are in control.
It turns out there were no police. That was Chinese whispers in action.
The other big news this week, my 16 year old daughter just got her L's.
If you know me you may think I'd be the freak out nervous wreck kind of driving instructor, but I was actually calm and confident.
It could be because I have a fairly grounded and sensible daughter.
I watched her in the drivers seat giggling with anticipation, nervousness and delight, and saw the same person as a two year old. My baby girl with the same cheeky grin and thought WTF!
Seriously, how did that happen so quickly. I remember walking her in the pusher as a baby and people would stop, as they do, and older people especially would say, 'Make the most of every moment because it flies by." At the time I didn't get it. Breakfast, play school, reading books, going to the playground, dinner time, bath time, bedtime. Lots of time. Days felt long and luxurious. Looking back, I guess I was more PRESENT. Little kids are in the moment, totally, and their gift is to bring you into it with them.
Now she is driving and I feel bittersweet about it.
Its a milestone of adolescence and I'm so happy for her.
I remember the freedom driving brings.
But the next time I blink will she be boarding a flight somewhere
O/S without me?
Im hiding her passport in a place where I will probably, genuinely forget where Ive hidden it so we will have to stay here forever.
Mums know, it was just another average week. We all grew more. Small steps for some but giant leaps for us.
So the Frog was maybe a symbol of growing up. Transitioning.
My daughters are no longer tadpole's in primary school but baby frog's in the huge pool of high school.
And social media.
Snapchat, Facebook, Viber, Messenger, Twitter, Vine….
Tinder….not yet!!!!
One is learning to drive, and I have not had a glass of wine or cigarette for over a week!
The Frog was for me also. I need to be more present. Aware.
(and clean out the shed….where there are so many spiders!)
Mums know, it was just another average week. We all grew more. Small steps for some but giant leaps for us.
My perception changed. Some surprises are awesome and some are not so great, but you always have the choice of how you will react. You can take your power back.
Look at the symbols/signs showing up in your life.
And look at yourself the mirror after you clean you teeth, and tell yourself, 'I LOVE YOU'
And in the words of DEVO
'If a problem comes along, you must whip it
Before the cream sits out too long, you must whip it.'
PS. Thanks for sharing.
PPS. There was a girl on The Voice who sang a song for her Mum who had passed. I asked Manon what song she would sing for me.
Without skipping a beat she sang, Highwaaaay To Hell!
SHINE ON YOU CRAZY DIAMONDS! Pink Floyd