FREE Anti-ageing Techniques!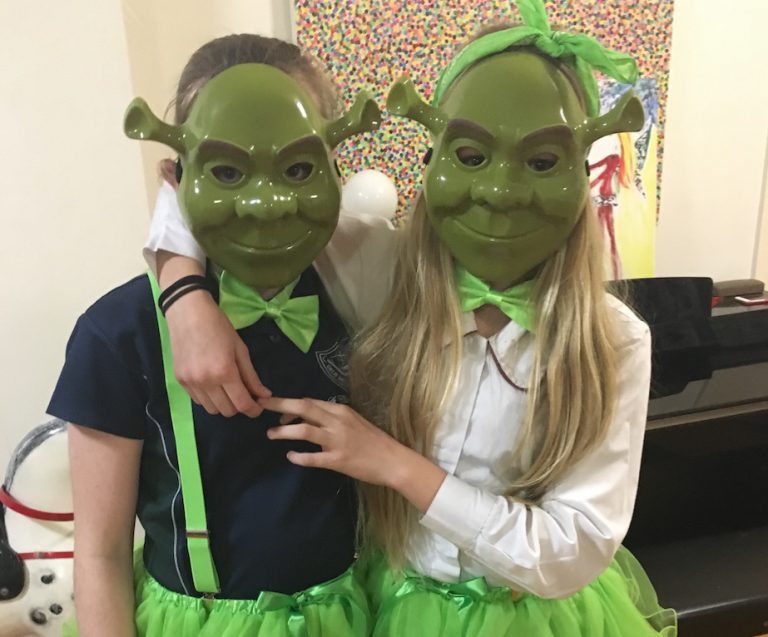 FREE Anti-ageing Techniques!
I love meditating.
In my teens, I loved Barbies and rollerskating, in my 20's, clubbing and karaoke, my 30's were mostly about babies and shopping, and now in my 40's its meditation…and taking teenagers shopping. I've just bought green tutus and Shrek masks for tomorrows athletics carnival. Now Im typing this in a Westfield carpark while they buy fake nails.
I remember back in the olden days we got to wear our team colours' ribbons in our hair.
Wear your ribbons like you don't care!
Now its as much fancy dress and cheerleading, as it is about high jump and shot put. Remember shot put? Haha
Last week I went on a meditation retreat in Coffs Harbour.
On retreat we spent a lot of the day meditating, chanting or in appreciation of nature.
Appreciating everything! Life, family, music, friends, food, love. I felt very thankful.
The first couple of days there I was 'high on life' and felt very very happy.
Then on the last day, after a big meditation session, I cried.
Actually, I sobbed like a little kid when they've fallen over or are scared. For a few minutes it felt intense. My friend told me that the more you meditate, the more light you allow into your energy body, so the 'dark' crappy stuff has to come out.
Which is awesome, cause ain't nobody got time to hang on to that shite!
I let go of what felt like a lot. Old stuff. Coming away, feeling lighter and brighter.
Back home visiting the hair salon, I showed Montana, my beautiful colourist (yes Im not a completely natural creamy champagne blonde) a pimple on my face.
I was going on about how weird it is that I still get pimples, and she said it was a good thing, saying my collagen was still working.
OMG! I realised what was going on. I have been mediating for years, but just recently, during mediation, I send light into the skin on my face.
I call it a white light facial!
Imagining this beautiful light activating the collagen in my face just might be working! If Montana's pimple theory is correct anyway.
Then on the weekend I went down to Melbourne to see Deepak Chopra.
Deepak is one of the Spiritual Leader's of our time.
He began his career as a doctor and has now written or co-written over 20 books including The Seven Spiritual Laws Of Success, and Ageless Body Timeless Mind for which he was interviewed on Oprah and then sold over 400,000 copies that week!
You can now join the Oprah and Deepak 21 day Meditation Experience. Its FREE! 
This past weekend was a massive learning curve for me. There was so much information about the latest breakthroughs in neuroscience, including epilepsy, which I have.
Education on nutrition, diet, meditation, consciousness, DNA, the history of the Universe (evolution), toxins, our relationship with time, dreaming, sleep, etc.
It was AMAAAAAZING!
I filled an entire notebook so I'm just going to tell you the one thing I think may interest you.
ANTI AGEING
Firstly, I need to tell you what I'm writing is MY take on Deepak's lecture and from MY notes.
I may not have it all word for word AND it's my interpretation. Its simple but I believe it works.
What determines your 'biological' age is your 'internal perception' of how you age.
You know how some people are 60 and look and seem like they're 40 OR someone could be 40 but look and seem like they're 60.
If you believe you'll look a certain way at 45, You Will.
In other words, your psychological age is how YOU FEEL.
He gave us an affirmation to say and I remember the instructions were to say it four or five times a day. He also said if your in your twenties, don't bother!
Affirmation.
'Everyday in every way I am increasing my physical and mental capacity.
My biological set point is (insert number, e.g. 33). I look and feel (insert number, e.g.. 33)"
This is a tiny fraction of the information Deepak shared.
He also recommends to eat fresh, healthy, colourful, food (organic where possible).
Practice awareness when eating. Are you hungry for food? Or comfort?
Include bitter (spinach, kale, broccoli), astringent (beans, lentils, tofu) and pungent (spices, pepper) in your diet.
Meditate.
Move. e.g. yoga, walking.
Practice pranayama breathing (google this) Get 7 – 8 hours sleep per night. Be thankful.
This is normal practice for a lot of people now, but a lot of other people have never heard of it.
I can't recommend Deepak Chopra's books and lectures highly enough.
I really wanted to share the affirmation and my practice of sending white light into your collagen. In fact, you can send love and light to any part of your body and imagine it healed, working perfectly and feeling good. It may take a while or you may have a miracle!
May every cell in your being smile and be full of love.
Zoe XXX