Kindness on Purpose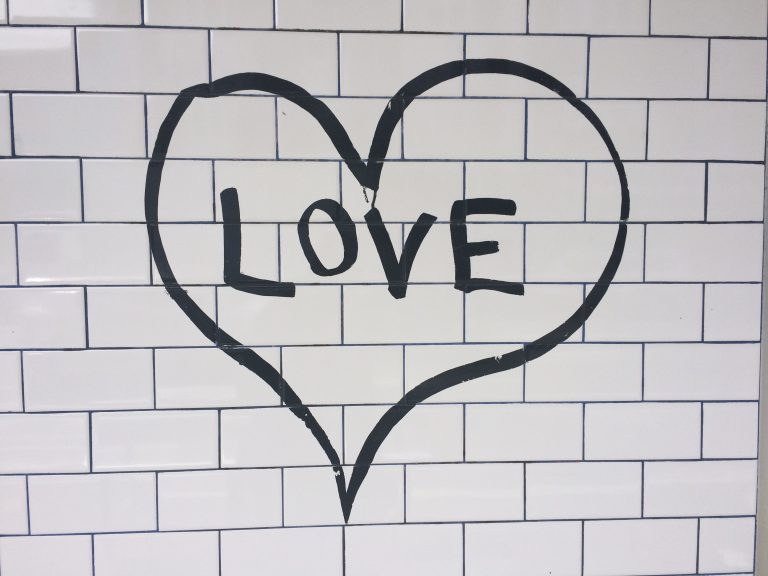 Kindness on Purpose
I don't watch the news. A long time ago, sitting on my Mum and Dad's bed watching their little portable TV, I saw something that stole my innocence and naivety. I knew there were 'kidnappers' but I never imagined a parent harming (in this case, killing) their own children. I always felt loved and safe. It was Christmas Eve and I was shocked and sad, so I decided not to watch the news again.
Years later, at a girlfriends Birthday lunch, they were talking about 'bird flu' and I asked, 'are birds getting the flu?'
I wasn't trying to be funny, I honestly had no idea what the bird flu virus was.
Even though I've been criticised for living in a 'bubble' and not always aware of what's going on in the world, I know that if I'm meant to know something, I will.
Such as, the Orlando massacre. The way I found out was watching The Voice on Sunday night. I was in my 'bubble of light entertainment' when Adam (one of the contestants) dedicated his performance to the victims of Orlando.
What happened in Orlando? I asked. My sister explained and like everyone I was deeply saddened. Unfortunately, not shocked. We are living in a world where there is so much violence that we could become desensitised.
On a global scale like the massacres in schools, shopping malls, and churches, to kids shot dead on the street, to people coward-punched in bars, to wars, to domestic violence and rape, to bullying in the playground. etc
And then in our private lives.
Yesterday I worked in a cancer hospital, saw people hooked up to machines having their chemotherapy treatment.
A man I know has just been given 6 months to live. He is 32.
Today is the anniversary of my uncle's passing.
A friend of mine is going through a bad break up and another is, today, going into rehab.
Grief is all around us. BUT,
Love is all around too.
L O V E
IS AROUND US!
We just need to look for it. Focus on solutions.
Last Friday I had the pleasure of interviewing Katrina Cavanough. I intended to (and still will) write about Katrina in a few weeks time but I would like to introduce her to you now. What Katrina is doing is so important. Katrina has developed a program for schools called 'Kindness On Purpose' which is an 'innovative new program that connects people to empathy through practicing acts of kindness on purpose.
Katrina is an accredited mental health care social worker who has worked with survivors of severely emotional and physical abuse. Katrina explained to me that children who 'bully' generally have either been through a traumatic experience themselves, and so, to survive the trauma, become self focused and shut down components of their emotions. 'Empathy' is one of them. Or, they are raised by well meaning people who teach the 'individualised focus' and a 'competitive culture', eg.'Me, Me Me', often without boundaries, so they have a real lack of awareness of other people and their feelings.
I also feel, the child (or adult…thats why we have HR departments) are 'hurting inside' themselves. They may feel powerless, unloved, or not good enough which leads to hurting others. But Im no expert.
What I do know is that Kindness On Purpose is a great idea. Like 'pay it forward' we can make small actions that can have a big impact. Put a coin in an expired parking metre so someone doesn't get a ticket. Shout someone a coffee. Put the toilet seat down or up! Give someone a kind smile, even if they don't smile back.
One afternoon at my Gran's kitchen table, I was around 10 or 11, and made a judgemental remark about someone in the paper. She gently asked me to 'be charitable' explaining you never know where that person has been or what has happened to them.
'Walk a mile in their shoes,' I think the saying went.
Thank you Gran
Maybe the person who stole your park isn't an A$#%* after all. Maybe their dog just died, or they have a broken heart or they get claustrophobic in carparks. Now this is a really crazy idea…. maybe GIVE someone the carpark!!!
Take Kindness On Purpose home.
Turn your phone, computer etc off and have a conversation. Fold the washing. Unload the dishwasher (are my kids reading this? haha) Seriously, go for a walk in nature. Together.
Be Kind On Purpose to Yourself.
Run a bubble bath, or with epsom salts, and candles, and music!
Watch a comedy.
Take 10 minutes, breathe deeply and meditate.
If you do anything this week, search for Abraham Hicks on youtube. There are hundreds of topics from abundance, love, relationships, creation etc.
Abraham is an 'energy' channeled by Esther Hicks.
I have seen her live in Sydney twice. Amazing! Empowering.
Remember 'The Secret'? Well, most of it was based on Abrahams teachings. It's all about the law of attraction and energy and I love it. I listen to the CDs in my car. Maybe you've heard of Louise Hay? Or Wayne Dyer? Both big Abraham fans.
Abraham is loving, wise and very funny.
My recommendation is 'Abraham Hicks ~ Things You Must Do
Everyday'. Get up 20 minutes earlier, go for a walk in a park or the beach, pop your headphones in and check it out. If you like it, great, listen to more. If not, find something else.
The law of attraction means that whatever we focus on, wanted or UNWANTED, we still attract.
We wage a 'war against terrorism', a war against drugs, we fight cancer and fight poverty, but, what the world needs now is love, sweet LOVE. Give PEACE a chance. JOY to the world.
Be Healthy, wealthy and wise. Be kind on purpose. Be gentle with yourself, and others. Be charitable.
It may sound oversimplified but desperate times call for desperate measures. So try something new. Focus on the positive.

(Its like people who DON'T want certain human to be President yet the keep posting him on FB, or when you want to lose weight…say you're gaining slimness instead!)
Focus on the things you would like and stay focused on them. Abraham will explain it more clearly!
As Deepak Chopra (who I am going to see in Melbourne in July!!) says, meditate, meditate, meditate.
At times it seems like the worlds gone mad but if you look for love, you'll find it. If not, make it!
Love Zoe XXX
Kindness On Purpose has a Face Book page or the website is www.kindnessonpurpose.com
Abraham has a community FB page, Abraham-Hicks Daily or you can download and buy books, CD's etc here
PS. If you want to read something interesting google the Maharishi Effect.
Have a perfect week. I love you X