One Animal Was Harmed in the Creation of This Blog Post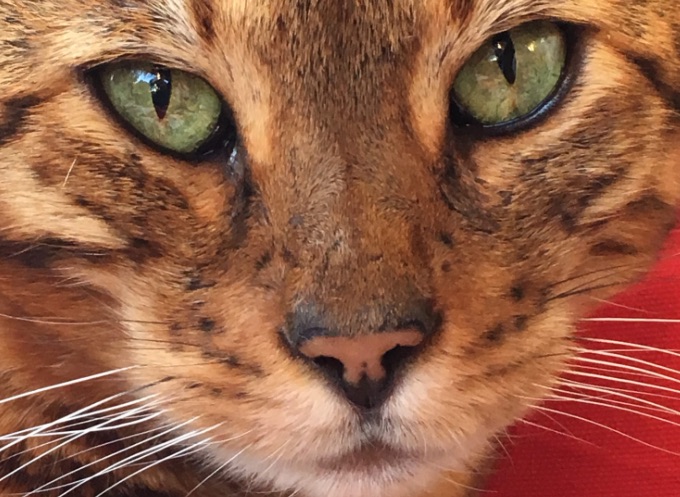 One Animal Was Harmed in the Creation of This Blog Post
Hello Honey!
It's school hols in Sydney. Yay
In the olden days (80's) when it was school hols, if you weren't going on a car trip, house boat or beach shack, you'd be roller skating, playing footy on the road or Barbies, or riding bikes. There were movie's and that's where you'd play video games. Space Invaders, Galaga. or we could walk to the deli (corner shop) and get mixed lollies and when we were older, cigarettes.
Thank God they cost $100 a pack now.
Now there's games on your phones, or Netflix, Apple TV etc. So what else to do?
My 13yr old just went to a boxing class…….
There are indoor trampoline centres, pop up ice skating rinks and kitten cafes (yes you pay extra to play with kittens while you have your tea).
Or,
Real Life Room Escape.
You pay to be locked into a room, with your friends, and they give you clues and a time (my daughter and friends had 80 minutes) to get out.
Let me say it again, just to be clear, these kids are paying, $40.00 each, to get handcuffed to a wall, and then figure out, how to get out.
Sounds like that Jodie Foster movie called Panic Room? I could be wrong cause I've never seen it. Too scary.
"How was it?" I ask Manon
"Amazing!!! It was so cool! There were three rooms and it was a science lab and we made it with two minutes to spare."
My younger daughter, and her friend, were all like "I wanna go! Can we go Mum?"
I think I would feel claustrophobic.
"It's a big room Mum," my older daughter says, as she and her escapee friends enter her bedroom and close the door.
FYI, they never leave her room, yet, they have paid their hard earned Macca's money to escape a dark room with blind folds on. I have eye masks. I need cash. I can just make my house into a 'panic/escape house.'
Seriously though Shirley, sometimes, I feel 'panicked' and want to escape MY LIFE.
Everyone has their own 'stuff'. We're all human, so we have emotions that feel bad. At some stage we can feel sad, angry, overwhelmed etc. Or stuck.
Let me give you a real life example.
I offered to mind my sister's cat, Bronx, for her.
I've minded both my sisters cats in the past and even in the short term it can be tricky.
Why? Because I have a cat, kind of.
Well, technically I don't, as I don't own it. I didn't name it and I don't feed it or pay the vet bills BUT it thinks I do. He (Java) is my cat 'booty call'
When he's in the mood for some Sheridan love he swings by. I know he has another chick in the hood. Manon's friend, down the street, but that's ok cause a casual cat fling is all I wanted.
I didn't even know I wanted that until he came along around 8 years ago with the neighbourhood.
The problem is, Java is very territorial. And he's a full on fighter. Ive heard him have brawls with possums and other cats outside…….
BUT, when Bronx, my sisters cat moved in, Java actually came inside my house and attacked him.
This was stressful. Where Java bit Bronx had became infected. We went to the Bondi vet.
So Bronx could not go outside and I could not have any windows or doors open, in case Java came in. Bronx was really jumpy. Soooo afraid of the other cat. A scaredy cat.
Even though I have kitty litter, the top shelf crystal kind, Bronx does his business where he shouldn't. Behind the TV, on the electrical chords. On my daughters pillow. On my dressing gown. I'll stop now, but pretty much everywhere, especially right next to the kitty litter, seemingly to annoy me.
Slowly but surely as weeks passed I became angrier and angrier.
I was angry at the cats, my sister, my daughters, everyone.
But most of all I was angry at myself. So many Why? questions…..
Why did I offer to mind the cat? Why is it defecating in my house? Did I do something bad in a past life? Why isn't anyone helping me? WHY am I SO ANGRY???
WHAT is the LESSON here for me?
I cant tell you how bad I felt. I am not usually a really angry person.
Im pretty happy go lucky….or am I?
Its just a cat, I would think to myself. Why are you making it into such a drama?
One Friday afternoon I yelled at my sister and daughter and was surprised at my lack of control. How can someone who meditates and is calm feel such rage about a cat. I felt stuck.
Its not my cat so why am I cleaning up its shit from my TV chords AGAIN?
I began yelling inside my car at the park so I wouldn't be angry at others (people and animals) for the day.
My main topic of conversation was what the cat had done and how stressed I was.
I was beginning to hate myself. Really. I didn't like this person who complained, and yelled and was angry. And the more I didn't like myself and tried to figure it all out the angrier I became and the more misbehaved Bronx became. A catty vicious circle.
All of my answers came quickly and all from my meditation classes.
I was annoyed at the cat, which would be a normal reaction for me to have, but the rage I felt was from other stuff I'd held onto. People may have hurt or disappointed me, and I had unexpressed anger which I was holding onto. Bronx allowed me to release this anger. Bronx was the 'trigger' and it really was a gift.
In mindfulness meditation its all about being 'mindful' or PRESENT.
So, when you feel anger or sadness or any other emotion that may be uncomfortable, instead of burying it, or ignoring it, feel into it. FEEL the emotion but instead of collapsing into it, just as an observer if you can. (think the kids movie, Inside Out).
Feel it. Breathe. Surrender.
Breathe. Just give it up.
Keep breathing. Let it go!
Give your body permission to let go and release the emotion. Its ok. You are allowed to be angry. Sad , frustrated, etc.
Then try and think of something that could make you feel a little better. Then something else that could make you feel a little better. and a little better. and even a little better still. etc
So I did. Something shifted. My energy certainly did. I was so happy to let it go. My whole perceptive changed and I was back to 'not sweating the small stuff.' Although, it didn't feel small at the time.
Thats another thing to remember, don't judge yourself for not feeling the way you think you should. You are perfect and if you have 'stuff' you need to get out of your system, emotions that maybe have been there since you were a child, or longer, let them go and you'll feel lighter and calmer than ever before. Well, better than you just did anyway.
Bronx is all over me now, even while I try and type, AND he is using the kitty litter.
Im also very thankful to Bronx for reminding me to slow down and curl up by the heater (Im sick)
I was a scaredy cat too. Scared of letting a cat get close to me and then maybe break my heart.
(like the previous two)
So thanks Bronx for purring your way into my arms and helping me open up my heart. Now is there any way you and Java could work things out?