The Days Are Getting Colder, So Let's Have Warm Hearts!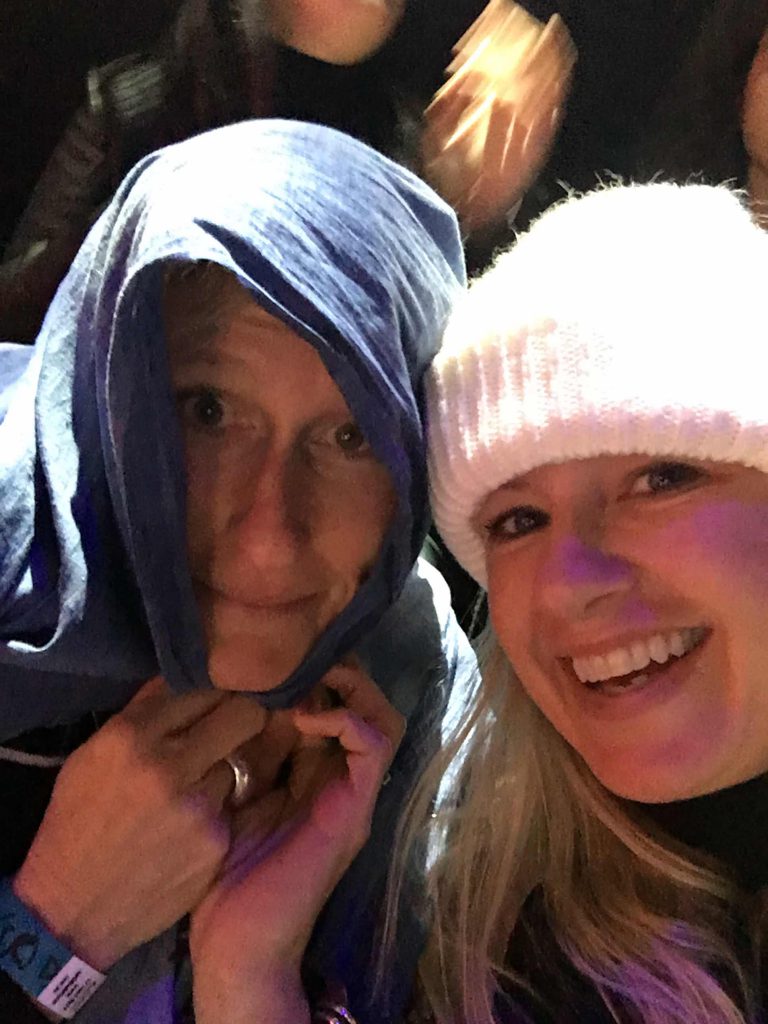 The Days Are Getting Colder, So Let's Have Warm Hearts!
I don't know why but the weeks are flying by right now! Winter has set in for its three month visit.
I know its not much of a winter. Its no Narnia winter wonderland…unless you're reading this in the snow you lucky little ski bunny! In the Land Down Under we're mostly blessed with warm days and balmy nights, so some of us are not so well equipped for the temperature drop.
An American friend of mine told me, in places like Chicago where it gets REALLY cold, people get together, as in 'loved up' for the winter, to keep each other warm, and then break up in Spring when its warming up again. It could be harder than putting the electric blanket and heater in the shed but sounds like more fun.
I get 'loved up' with my fake Uggs and a pair of fleecy track pants, from Cotton On, and a fleecy, soft hoodie from Kmart. The entire ensemble costs $55.00 and its my 'winter uniform'.
Its the season for soups, sourdough bread, cheeses, and pinot noir.
Candy is dandy but liquor is quicker.
If only it were the season to be jolly? You know, like the Northern Hemisphere?
If, in our Winter, we had a little White Christmas to look forward to….even without snow.
But, Christmas, with all its questions,
(Where are we having it this year? Where will everyone sleep? Can we have both of those people at the same lunch? What should I get her? Why did I drink so much at the Xmas Party? What did I say? I can't believe he gave me the present I gave his wife last year!!!! Do they think I cant remember? I haven't killed that many brain cells! Or have I? OMG?! Am I going crazy?
Yes, there are nuts in the Christmas cake, I didn't know he's allergic.
Why is the Westfield carpark a war zone? Has everyone forgotten the true meaning of Christmas? Im going to get a fake tan and watch Love Actually to make myself feel better.)
would be a great distraction from the cold.
My winter is AFL. Thats Aussie Rules for you New South Welshmen, Queenslanders, and Soccer Lovers (or Anna Gray, who has interest in any sports)
My Grandparents took me to see Port Adelaide on Saturday arvo's to play at Alberton Oval from when I was very young.
Afterward we would go home and while Gran cooked dinner (which was always so delicious.
I swear if they had Masterchef back then and my Gran went on, she would win),
my Poppa and I would watch the replay. Yes, we went TO the game and then went HOME and watched REPLAY. Our team colours back then were black and white, so we would take black and white cushions to sit on, and then after we won, which was most weeks, I would put my scarf out the window like a victory flag on the way home. Any who, the reason Im explaining all this is because they have that saying, 'You can take the girl out of Port Adelaide, but you cant take the Port Adelaide out of the girl.'
Have you seen AFL players?
Arms.
Just saying.
The other 'winter' thing I like is The Voice.
You may think a number of adjectives to describe me and my life right now, but I don't care.
I used to watch it with my kids. They were so into it and it's fun to watch all together. We would all vote for different people. Now, its
just
me. (Which maybe why this post is a little passionate, I don't have much of a life in winter.)
Luckily, like Bridget Jones, I still have mates, and four of them still watch The Voice, (their kids are younger and still watch with them.) God knows what I'll do when they stop. Or, what if The Voice stops? Holy Moley, Ill have to move to Bali for a few weeks like everyone else.
Anyway, my mate Kate and I went along to (THIS IS) The Voice last Sunday night.
My fave judges, The Madden Brothers, were away in Germany, so The Veronicas filled in.
They are like dolls. Tiny and pouty and bendy. Petite yet fierce. (as in Beyonce fierce)
Delta, Jessie J and Sonia all looked glam, and its no wonder, as their team of hair and make up peeps come and touch them up in EVERY ad break.
BTW, Jessie J does her own make up, but she has someone standing there to hand her lippy, eyeliner, etc.
Ronan was on his phone, a lot. Just scrolling.
Apart from sitting under an air-conditioning tunnel and freezing our arses off, it was grand!
My fave this year is Adam Ladell.
He is know by some as 'the guy with Tourette's'.
On Sunday he expressed his sadness after reading on social (media) that some people thought he was still on the show because he gets the 'sympathy' vote for having Tourettes.
Tourette's is a neurological disorder characterised by involuntary movements and vocalisations called 'ticks'. In other words, twitching and 'speaking out' often, at inconvenient times.
Ive never met anyone with Tourettes. I do find Adam entertaining, not just because of his singing. On The Voice when Ronan Keating was deciding whether to keep Adam on his team or not, Adam said "Delta's hot!' I thought it was great. I know he had no control over it, but hasn't everyone wished they were brave enough to tell someone they're hot at one time? Sober!?
Anyway, to say Adam is only on The Voice because he has the' sympathy' vote really shits me.
I can only speak for myself, but I love Adam for so many reasons.
For one, he IS talented. Very. Adam plays instruments, writes music and, I know its a personal choice, but I LOVE his voice. He doesn't try to 'be' anyone else. His performances are authentic and open hearted. He is charismatic. Talented. Informative. Intelligent and interesting. He is giving. He is fearless. He is a natural.
Adam is 17 and very brave. If you don't like his voice, don't vote for him.
Didn't your Mum tell you, 'if you haven't got anything nice to say, don't say anything at all.'
I also have a neurological disorder. I have Epilepsy. I have the big fat juicy seizures, now called, 'the tonic-clonic'. Basically I go stiff, fall down, probably twitch and shake, and my face turns Avatar Blue. Its not pleasant for the people around me, usually family and/or friends.
I am very lucky, as I have had three seizures while driving. Talk about surrounded by Angels.
But, like 50% of the 65 million people world wide with epilepsy, mine, thanks to my brilliant Doctor and medication, is under control.
(as long as I'm compliant, which means, remember to ALWAYS take my tablets).
Anyway. I have led a completely normal life. Yes, I have had seizures at work.
Twice while I was on the radio. A song would stop playing, people would notice, come running into the studio and there I was on the floor. I had one just after finishing a voiceover job and Ive had one when I was over 8 months pregnant. I didn't get any of my jobs because people felt sorry for me. In most cases they didn't even know (sorry for the shocks Ive caused).
I know The Voice is a TV show where they love to tell the back story of a persons life, and why not? Its interesting. (its Winter and I have no one to play with)
I don't feel sorry for Adam at all. He inspires me.
There was another contestant whose Mother died giving birth to her. THAT MADE ME CRY.
How wonderful will it be when we can see past our judgements and stereotypes and pre conceived ideas about gender, race, body shape, height, hair colour, school you went to, money you have, bra size, pant size, stay at home/working Mum, or Dad, gay, straight, bi, trans, etc etc etc and just try to see the beautiful unique light within everyone?
Wont it be wonderful when, like Adam, we are brave enough to allow our OWN beautiful lights to shine SO brilliantly and brightly we ARE blinding lights!!
And we are blinded from seeing anything but light. Within ourselves and each other.
Sigh….
It will be deLIGHTful.
We will be deLIGHTed.
No song lyrics this week, just pondering…….
If life is like a box of chocolates, and you never know what you're gonna get.
You can maybe say the same for the Voice.
Life is like The Voice……..you never know who will get through
You never know who will make you laugh, or, make you cry
You never know if you will be solo, duo, or a trio, or, if you are a duo, will you break up?
You never know who will coach you or if you'll change coaches on the way
If you will be saved, or, will you be a Saviour
You cant be sure who is wearing a wig?
Will Jessie J's earrings will be bigger than her head?
You will know, every voice has a story.
There may be blinds (blinders), battles, and even super battles, but, there will always be music (and maybe even a record deal)
You never know who will snapchat you while your watching or if you'll get all the washing folded,
And, you never know what Adam will say.
Or, who could look like Harry Potter! (not a judgement, just and observation)
And isn't that grand?
May we all be healthy, safe and most of all happy. Thank you XXX