In the Words of Dory, 'Just Keep Swimming!'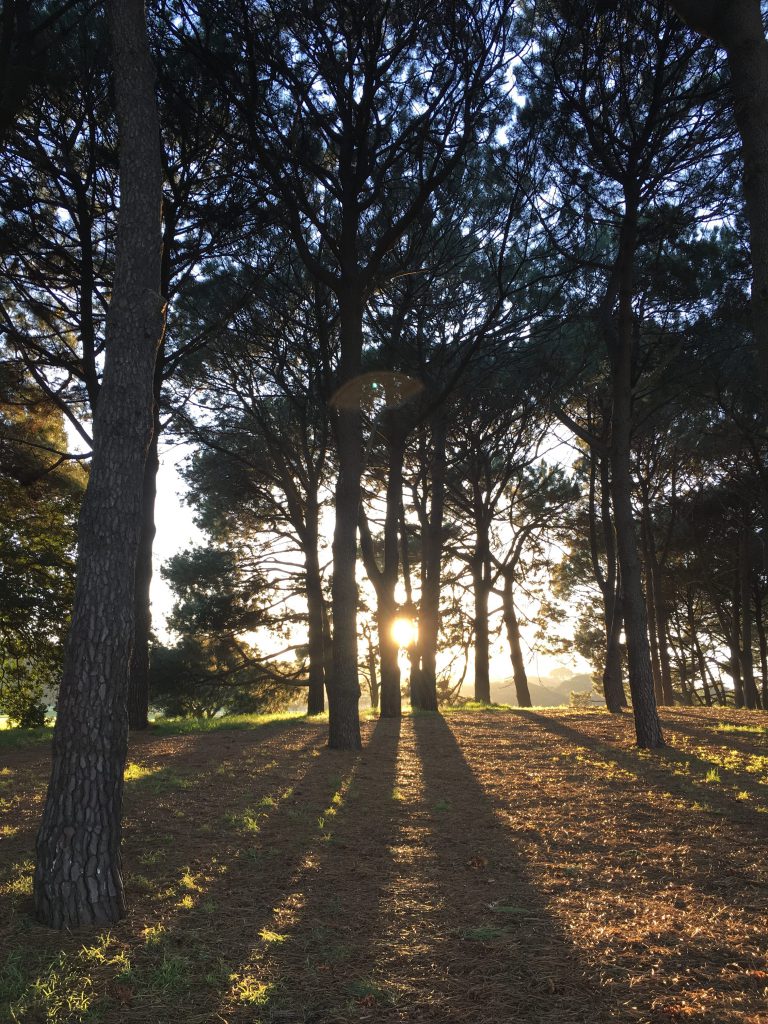 In the Words of Dory, 'Just Keep Swimming!' And I Say, 'Just Keep Breathing. Slowly and Deeply'
Another week has 'happened'.
First, there was a Lady in the toilets at Centennial Park who was clearly shaken up.
She told me not to use the toilets as there was guy in there who had filmed her over the cubicle wall. Seriously wrong.
Its bad enough that this Lady, on her morning walk was violated, but Kids use those toilets too!
He was in the women toilets. Filming on his phone.
So I took photos of him on my phone!
I called the Rangers who caught the guy running away and we waited for the police.
I think the police may have found something when they searched him as its been handed over to detectives. The Lady is ok.
Next, I am minding my sisters cat, Bronx.

Unfortunately there is a Bengal cat who runs the street.
He has massive paws and claws and is very fit and muscly. lets call him Wolverine as I don't know his name. He has no collar. I'm not sure who owns him but he 'thinks' we do time share, as he often sleeps on my verandah and walks in and out of my house whenever he likes. He's territorial. So last Friday he snuck in and terrorised poor Bronx who I found hissing, hiding under Velvet's bed.
Cut a long story short, by Tuesday Bronx was crying and limping.
I took him to the vet who found his leg was punctured and the bacteria had poisoned him.
He has been at the vets getting x-rays, drained and medicated.
I finally get the word 'catastrophe!'  Bronx is ok.
I found out the guy I had a slight crush on has a girlfriend.
Happy for her as he is lovely.
I had lunch with the men in MY life, my 4 year old nephew and my 10 year old Godson. They were perfect gentlemen showing me how they can do headstands in the middle of the restaurant.
My kind of dates!
Washing, cleaning, shopping…the usual suspects.
And, on the weekend my 13 yr old, Velvet, got her legs waxed. I know! Right??? THIRTEEN!!
My legs had not been touched, not even a single pluck, until I was almost 16 and in year 11.
Now you're not sure wether to more shocked about Velvet's waxed legs at 13
or my hairy pins at 15yrs 8 months. Hahaha
Anyway, back in year 11, I rocked up to my locker one day, which was highly visible on the first floor balcony, to find a handwritten note saying 'shave your legs you hairy mole!'
My heart sank. I felt humiliation, shame, and a good mix of anger and defiance.
Luckily I had a pretty good dose of self esteem and My girlfriends rallied around and were as shocked as I was that anyone could care less wether I had hair on my legs or not.
It was the 80's. We used razors. (Maybe some sophisticates used hot wax and calico at home?)
I think the only fake tan was leg tan, like for jazz ballet concerts etc, and there were def NO BRAZILIANS!
My legs weren't particularly offensive. They were blonde and soft.
You may be as surprised as I was to find out just who wrote the note……
My Boyfriend.
Yep.
I was a Virgin. We were pashing. He was not caressing my legs.
Anyway, I waited around 10 days and then shaved my legs.
I guess this was the first time, of many, I did something to please a guy.
All of Velvet's friends had their legs waxed. This is not why I let her though.
It's because she has a brilliant way of wearing me down with persistent asking and rationalising
(like when I remind her I didn't shave my legs until I was in year 11, she's like,
"Exactly! Do you want someone to put a note on my locker?!??)
All her friends laugh. I can't stand the painful memory.
Ok go. Here is my credit card.
Blissfully she pulls up her leggings for me to feel her smooth legs.
It's like she has invented botox. So very very happy and proud.
Then I discovered she has discovered boys. Or, a boy has discovered her?
Nothing has happened yet, Thank God, BUT I now feel sad that, maybe she, like her mother,
got her legs waxed because of a boy.
The apple doesn't fall far from the tree.
Upon hearing all of this, my 16 year old, Manon, asks, 'Velvet, can you slow down?'
'With what?'
'LIFE!" says Manon, "I didn't even start talking to boys until year nine!'
The ironic thing about this is that they are both speeding through the house on roller-skates as they have this conversation. They put them on as soon as they get home from school and if there were cameras in the passage they would have about 3 points left.
Like I said, the apples don't fall far from the tree.
The question is, can any of us slow down??
I was doing a voice over today and we were recording something for June. June?
June is next week.
Next
Week
I start my day with a list of people to call, jobs to do, emails to send etc.
I finish the day with a longer list than i started until I have that one morning where I'm free for a couple of hours and can knock some jobs on the head (sorry to everyone I haven't called back especially Mum and the ATO and sorry I haven't posted your photos Zach and Ella).
Not only that, but now when I'm doing a voice over I have to hold the script away from my face because if I hold it close the writing is blurry.
Its like my eyes are…. old.
I need glasses but there are no Spec Savers in Egypt.
I am in DeNile.
I can't read the labels on my skincare anymore. I could be putting eye cream on my lips. Kids ask me 'Why is the text on your phone SO BIG?"
I just can't face the fact that I am going blind…or that people are already sending invites for Xmas in July.
We just had Xmas. I remember. Velvet got a record player and played Abbey Road all day.
You're probably wondering where Im going with all this hysteria?
Yes time is flying by. Its probably age, technology and global warming and, Ok its age.
My kids are growing up so fast that they're telling each other to slow down and I should probably get glasses. Not wine, reading, (and then lose them and have to wear them on a chain around my neck. I am crying now.
Laughing!)
Now, my beautiful 'trick' for slowing down is
dadadah…..
Meditation.
Meditation is key to slowing down. Not only that but it helps you discover your inner child again so that no matter how many candles there are on your cake (or if you're talking to your KIDS about boys, instead of your girlfriends) you still feel young at heart.
You laugh more. Appreciate simple things and become more present in the moment.
If meditations not your thing, you could try yoga, tai chi, dancing, walking in nature, or anything that helps you stop and appreciate.
Appreciate the moment.
Just stop right now. Take a deep breath in, and feel your body.
See if you can feel the energy running through your beautiful body.
Breathe into any areas of your body that may feel tight and as you breathe out,
allow your body to release.
Give your body permission to let go. Say, I give you permission to let go. Surrender.
Notice where you are, the colours, sounds, smells, temperature.
And now, no matter what is going on in your life, your to do list, etc etc,
remember that, right now in this moment you are safe. Everything is ok.
You are safe and ok and beautiful.
God, Angels, Buddha, Whatever you call it……
The Universe loves you so much and is holding you safely. Always. All ways.
Now repeat.
And again.
You could make an appointment with yourself to do this everyday?
Maybe at 11.11?
As Ferris Bueller said,
'Life moves pretty fast, if you don't stop and look around once and a while you could miss it"
In the words of John Lennon,
Before you go to sleep,
Say a little prayer,
Every day
In every way,
It's getting better and better,
'Cause it's a long way to go,
A hard row to hoe
Yes, it's a long way to go
But in the meantime,
Before you cross the street,
Take my hand,
Life is what happens to you,
While you're busy making other plans,
I Love You
Love Zoe X