YOU Are Magic!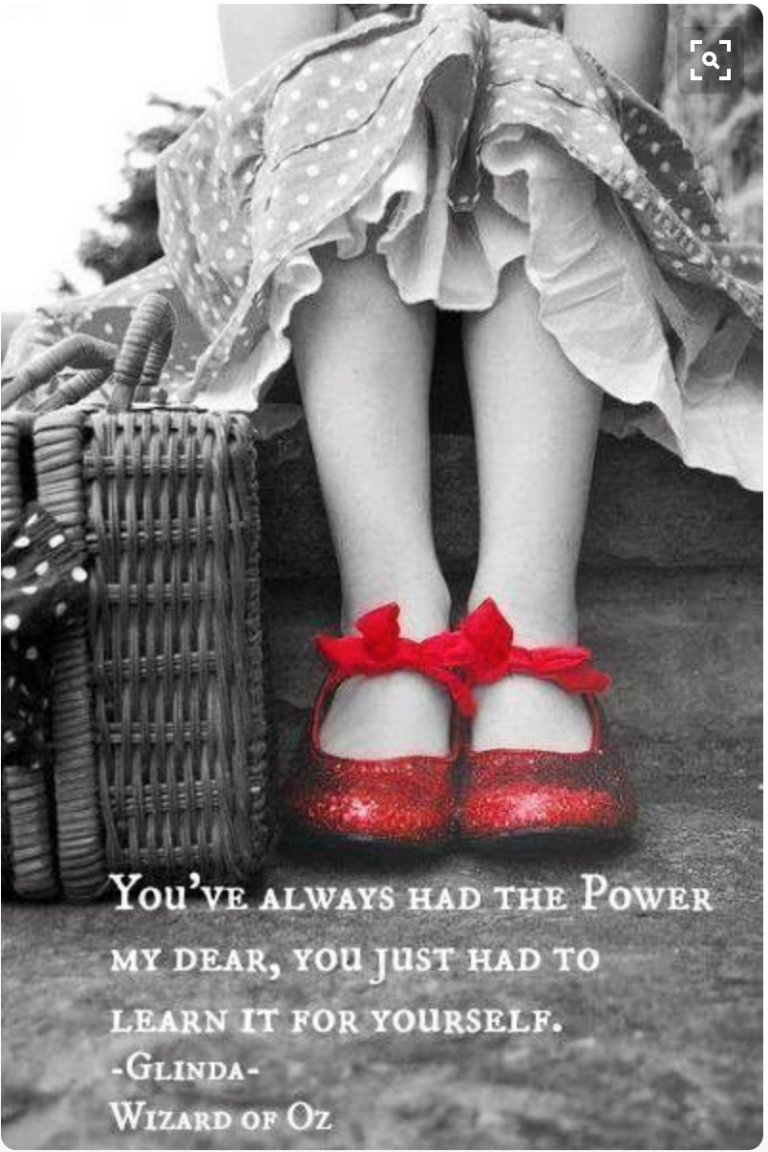 YOU Are Magic!
Sometimes, wonderful things that you've asked the universe for, or wished for, or prayed for, suddenly come along as an opportunity, and then, instead of jumping for joy and celebrating that your dreams really could become your reality, you freak out.
You feel totally overwhelmed and go into FEAR MODE!
This is how I've been feeling. I have this great work opportunity and instead of diving in head first and enjoying the journey, I have totally freaked myself out with thoughts that I'm not good enough. Not worthy enough. Not funny enough. etc.
Almost everyone I know has this 'not enough' annoying voice in their head.
Not pretty enough. Not clever enough. Not enough time. Not skinny enough. Not cool enough. Fit enough. etc.
Well, I've had enough of believing I'm not enough!!!!
I AM enough.
More than enough.
One of the people I know who does not feel less than 100% perfect is my 4yr old nephew,
Valentino.
On Sunday afternoon we went to see the movie Finding Dory.
There are so many great messages in kids movies…
There's No Place Like Home. (W.O.O.)
Just Keep Swimming. (Finding Nemo)
Let It Go. (Frozen)
Honesty is the best policy. Dont watch too much TV. Dont eat what you're not supposed to or you may turn violet. (All from Willy Wonka)
Dont judge someone by what they look like. (Beauty And The Beast, The Frog Prince, Shrek)
Never give up. (all of the above!)
After the movie, we were almost back at the car when Valentino looked up at me and said, "Oh no!"
I immediately knew what the 'oh no' was about…he had left his transformer toy in the cinema.
It was a small plastic red and blue winged thing, about the size of my hand.
No worries, we will go back and find it. I silently prayed to Saint Anthony.
If you were brought up a Catholic you'll know 'Saint Anthony' is the Saint who finds things.
From carparks to people, he is your guy.
As we walked along, Valentino's tiny warm hand in mine, he looked up at me again and said
'This is not happening" He is soooo funny. And very cute.
We went back up the two escalators and found the cleaners were there, but, had not seen his toy.
After a good look around I told Vale we'd go shopping and I'd buy him a new one.
He explained, 'Its not from the shop, Mum magic'd it!'
Oh God! Could I MAGIC it back!!????
We went downstairs to the Candy Bar to check lost property, not there either. I left my details.
I thought about Finding Dory. She was a little fish lost in a big place, so surely we could
find the Transformer!
Never give up.
As we walked outside into the dark cold night, under the cinema door, I spotted his toy!!
I'm guessing another kid found it, brought it downstairs, and then dropped it.
I imagine the feeling I had was like winning lotto. I was totally amazed and elated at once.
Valentino wasn't. He was very happy but also cool and calm. He never doubted we would find it.
He expected we would. He believes in magic. If it could be 'magic'd' once, then why not again?
After the movies we had dinner at my friends house. They gave Valentino cars to play with and when we were leaving, he said how much he'd loved the cars and, Henry, who is 8 yrs old, generously said, 'You can have them. I don't play with them anymore.'
Kids are generous. They recycle. They are kind. (So are my adult friends…thank you for din dins)
My point is, kids are good at getting what they want as they EXPECT to get it.
They KNOW they are worthy.
Just like when they ask for a particular toy for Christmas, or a special birthday cake (often from one of the aforementioned movies).
Not only do they start asking weeks ahead of time, they write lists and find pictures (in toy catalogues, or cake cook books).
Then, they let things go. They give stuff away, knowing new stuff will come.
(OMG I am the worst hoarder of clothes ever!!)
In 'self help' books or courses they suggest writing lists of goals or creating vision boards.
Kids do this naturally.
Hanging out with Valentino I remembered life is a game and to be enjoyed.
We played hide and seek. We spoke our own gibberish language. We played the piano and sang really loud (I was sober). We played make believe. I'm Spiderman. I'm a transformer.
When I was little I loved pretending I was Jeanie or Samantha, the witch. I believed in magic.
On Sunday night he ate Oreos for dinner. Hot chocolate and banana bread for breakfast on Monday, Fairy Bread for lunch. Popcorn for dinner.
You can judge me, I know all that crap isn't good, but I didn't want to force him to eat my cooking (my kids rarely do) and I know from experience that after a while kids also know what's naturally good for them and ask for it. He did. Loads of water and veggies. We had a little broccoli, carrot and dip picnic while watching Inside Out, another great kids movie.
I cried when the purple elephant sacrificed himself for Riley and said to Joy,
'Take her to the moon!'
Yesterday my daughter had an exam so I drove her to school and as she was telling me how hard it would be and she knew she would do badly (in FEAR MODE), I reminded her,
'Whether, you think you'll fail or you think you'll do well, You'll be right.
All this learning new stuff isn't ending at school. It will go on your whole life so you may as well learn to enjoy it now!'
I also reminded her to ask the Angels for help – all will be well. She got out of the car without a word.
Then I got a text, 'thank you so much mummy i love you'
(I really worried then as it was an English exam! haha)
Last night I asked how the exam went.
'It was great. I knew everything and included three great quotes.'
'Did you ask the Angels for help?'
'I forgot, but the exam started at 11am, so when I saw 11.11 I remembered and asked.'
(I will explain my obsession with 11.11 in a blog in the very near future.)
Thankfully we do keep learning throughout our entire lives, and you never know who your next teacher may be.
Sometimes life may feel scary but if we EXPECT only good things, if we BELIEVE everything always works out, then it will! We can 'magic' things, the power is within us. Within YOU!
You are perfect.
Just keep swimming and never give up.
Even if Joy doesn't get you 'over the moon',
You are loved To The Moon And Back!
I love you, and I expect you'll have a wonderfully wonderful week!
"Magic", from the Xanadu S/T
Come take my hand
You should know me
I've always been in your mind
You know that I'll be kind
I'll be guiding you
Building your dream
Has to start now
There's no other road to take
You won't make a mistake
I'll be guiding you
You have to believe we are magic
Nothin' can stand in our way
You have to believe we are magic
Don't let your aim ever stray
And if all your hopes survive
Your destiny will arrive
I'll bring all your dreams alive
For you
From where I stand
You are home free
The planets align so rare
There's promise in the air
And I'm guiding you
Through every turn I'll be near you
I'll come anytime you call
I'll catch you when you fall
I'll be guiding you
You have to believe we are magic
Nothin' can stand in our way
You have to believe we are magic
Don't let your aim ever stray
And if all your hopes survive
Your destiny will arrive
I'll bring all your dreams alive
For you