Coroner Calls for Inflatable Pool Safety Awareness After a Toddler Drowned in a Portable Pool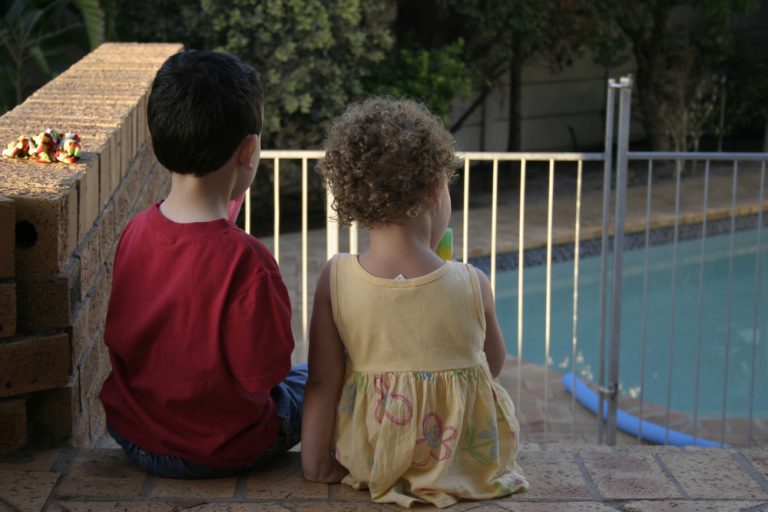 We've all been made aware for the need of pool safety laws to prevent our kids from drowning in pools, but now a coroner has made a call for the public to be aware about the requirement of fencing around portable pools after the drowning of an 18-month-old boy in Hobart.
Kobie Ryan Blackaby fell into an inflatable pool that had less than 50cm of water in it in February 2014.
Kobie was found floating in the water by his father Timothy Blackaby who performed CPR on his son but was unable to revive him.
It is believed the toddler got out of the house when older children were opening the front door.
Despite the pool not being fully inflated, when the boy leaned against the side of the pool, it collapsed and allowed the boy to fall in.
Coroner Olivia McTaggart said once in the pool the rings would have returned to their normal position and trapped the boy in the pool.
The death could have been prevented if the pool had been fenced in.
The current ruling for fencing around pools is if they can hold 300ml of water, the pool or water enclosure MUST be fenced.
Ms McTaggart has recommended the government, both local and state should make it clear that portable and inflatable pools must abide by the existing water safety strategies and laws in place.
There has been a rise in the number of inflatable backyard pools due to cheaper and smaller options for families with a small backyard and budget.
Ms McTaggart as recommended water safety strategies should be developed, implemented and monitored around safe use of inflatable and portable pools.