Tarot Reading – Your New Year Resolution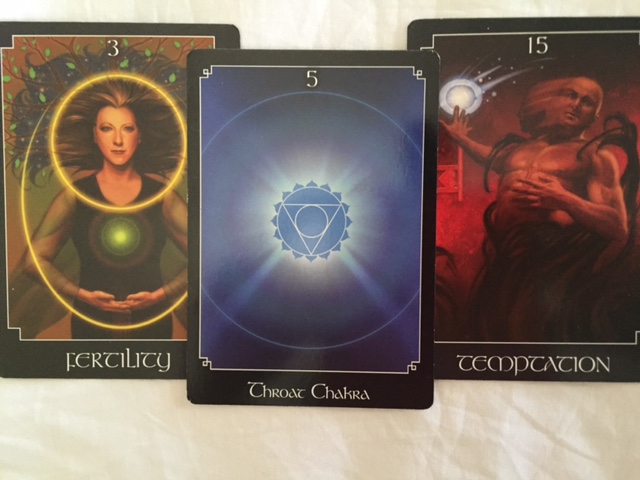 This week's tarot Reading: Your New Year Resolution
For those of you who have made a new year resolution for 2015, keep it up, you are doing well.
FERTILITY
The Mums Lounge favourite is here again! And such a perfect card for the first week of the year. As we know she is all about growth, creativity, plans & ideas that were just seeds last year will be beginning to spout now. With your loving & nurturing all you have dreamed about is coming to life.
Since this card seems to appear again & again on Mums Lounge many of you will have already experienced my ranting & raving about tapping into your inner Goddess, your Earth Mother energy. Well here I go again! Get out there, enjoy nature in the full bloom of summer, the warmth of the sun on your face, stand in the ocean & really feel the rhythm of the tide move you. Getting attuned to that amazing energy of the Earth can re-vitalise & restore you, recharging your own loving & nurturing nature.
The fertility card is here today to remind you that growth is on the horizon, act with love & care to those around you….also, anyone pregnant?
THROAT CHAKRA
This is the Chakra of communication, located just at the base of the throat. To keep it clear & harmoniously activated sing, hum or chant.
Letting this area get blocked up will result in sore throats & coughing. The key way to keep this area working properly is to speak your truth, speak it loudly & clearly, don't let anyone silence you!
TEMPTATION
Not surprising that this card arrives this week when many of us are trying to stick to New Year's resolutions to quit certain addictive behaviours!
If you have been resisting something that you know is bad for you, be it a relationship, sugar, alcohol, smoking or just general negativity this card is saying well done & keep it up.
Our material world is full of temptations that disconnect us from Spirit, our addictive behaviours make it harder to stay connected to the Divine Source, the more we delve into addictions the more disconnected we become & often more unhappy. The temptations of the world often through us out of balance in physical & spiritual terms, identifying what does you harm & doing something about it is a fantastic step forward to living a more connected life.
SUMMARY
These three cards this week all speak of reconnection to the Divine. The Fertility & Tempatation cards both ask us to look within & identify what how we can re-connect with Spirit, though connecting with our inner Goddess & though understanding our addictions & how they limit us. The Throat Chakra card asks us to speak our truth, say it loud say it proud! I know what I will be shouting to the sunset at the beach this week:
"My name is Jackie & I'm a Chocoholic".
xxxxx
For a personal reading please contact me on [email protected] or join my growing positive community on www.facebook.com/HomeHealingSouthAustralia .
I have also started blogging about trying to live a more Spiritual life while still dealing with the day to day, because who has time to sit on a mountain & mediate? Visit Home Healing Life Healing