Win 1 of 10 Pixels DVDs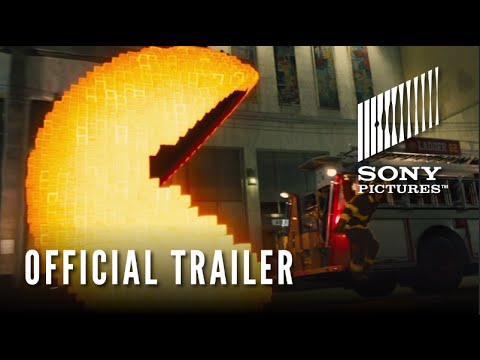 When intergalactic aliens misinterpret video-feeds of classic arcade games as a declaration of war against them, they respond with brutal force. Giant versions of the colourful characters we all know from our pre-adolescent days, descend down to earth and ensue mayhem. Donkey Kong and PAC-MAN are among those brought to life for this vigilant attack, challenging the citizens of earth to a winner takes all, video game style tournament and the safety of the world as we know it, is the grand prize.
The all-star cast, led by comedian Adam Sandler (Grown Ups 2, Hotel Transylvania) and including Kevin James (Grown Ups 2, Hotel Transylvania), Peter Dinklage (Game of Thrones, X- Men: Days of Future Past), Sean Bean (Lord of the Rings, Game of Thrones), Josh Gad (Love & Other Drugs, The Wedding Ringer) and Michelle Monaghan (Due Date, Gone Baby Gone), play the eclectic characters that make up the unlikely crew set to save the world from alien invasion.
Pixels is available to own on 3D Blu-rayTM, Blu- rayTM, DVD & Digital with UltraVioletTM from December 10, 2015.
To enter to win 1 0f 10 copies of Pixels on DVD, complete the entry form below.