About Us

About Us
When Emma Marks, founder of Mums Lounge, made her foray into motherhood, like many new mums, she turned to the internet for parenting information and advice. What she found there though, surprised her.
"The information was very sterile and I felt as though I was viewed differently now that I was a parent. It was almost as if my life was now expected to revolve solely around my children. I felt as though I wasn't expected or encouraged to have any interests of my own outside of bringing up my family. I found it very frustrating. I felt like screaming "I've had a baby not a frontal lobotomy!"
In 2010 Emma decided to create a lifestyle website for the women of Australia that addressed this, and Mums Lounge was born. Besides providing readers with up-to-date parenting information, at Mums Lounge you'll also be able to indulge in your other interests;
Get your daily dose of celebrity news and gossip,
Get inspired by our huge collection of delicious recipes,
Find a new craft or DIY project
Make time for your own fitness
Find fun activities to do with your children, or find out what the Kids Lounge kids think of the latest toys and games
Read honest product reviews
Enter awesome giveaways
and much, much more!
Just like you, our writers have little people but they also have BIG personalities! They are honest, candid and quite often hilarious!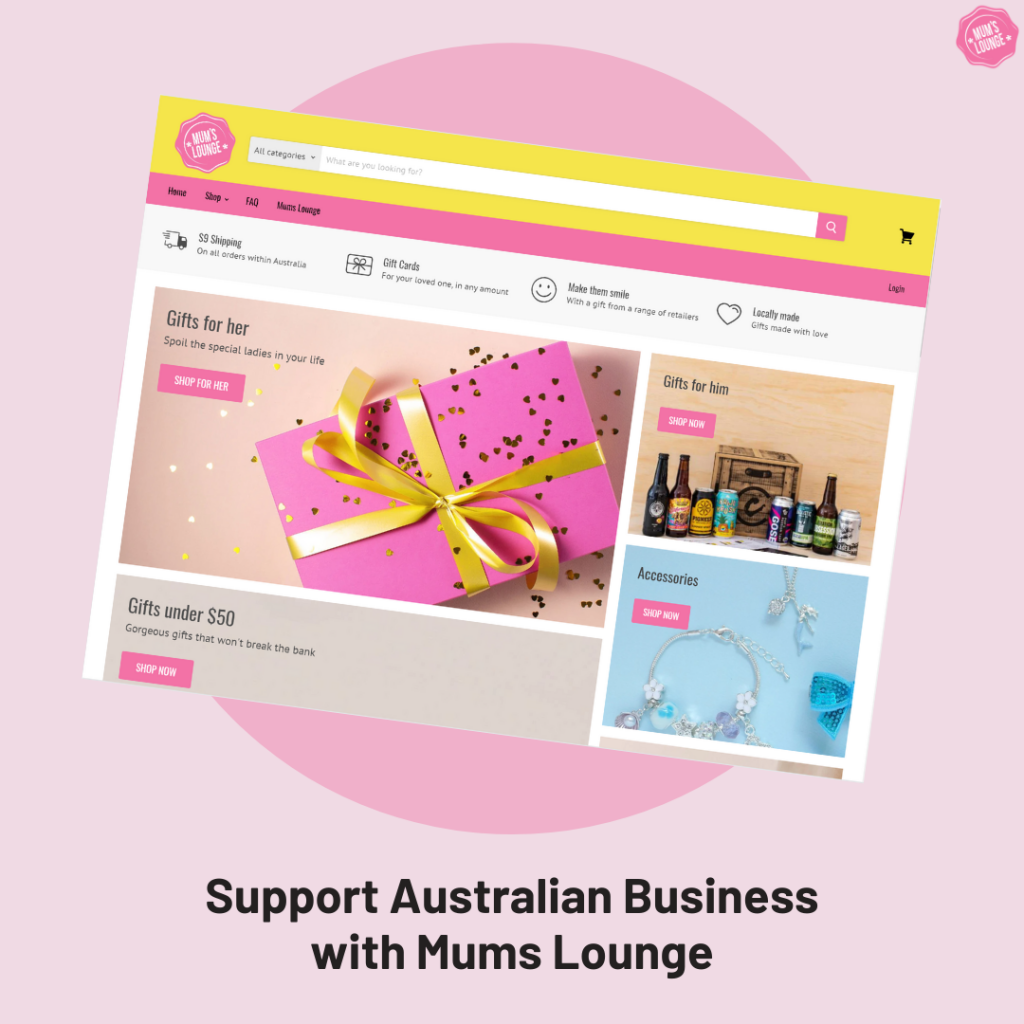 The Mums Lounge Shop
If there is one thing that the current global pandemic has highlighted for many of us, it is how reliant we've become on other countries to produce many of our everyday consumables. Now, more than ever, we can see the importance of supporting local business owners, and the value of paying a little extra for higher quality items that won't end up in landfill in next to no time.
As a long-time supporter of Australian businesses, the Mums Lounge team have been busy curating the products we know our online community will love, in an effort to connect them with more of the brands they'd like to support. The Mums Lounge Shop brings together unique and exceptional Australian brands, so that our audience of busy parents can enjoy the convenience of browsing them all in one place and only paying one standard shipping fee on multiple items.