Green cleaning products leading the way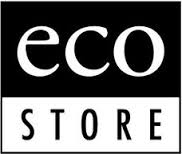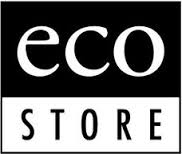 I always scan the supermarket shelves, department stores and internet to find brands that do good, work good and make me feel good and which contain no toxic nasties. I'm especially conscious of cleaning products because they linger in every corner of our home from windows, floors, bench tops and all other household surfaces.
It's always a worry when you see the big warning stickers brazenly plastered on your cleaning products – 'poison', 'corrosive', 'irritant'. These menacing words are enough to make you want to run for your life but instead most of us welcome such products into the safe nurturing haven that is our home. It's like willingly allowing a dangerous criminal into your house that you know is holding a deadly weapon and may kill you at any moment.
I'm sure these cleaners have a very long list of noxious sounding names which I won't even attempt to repeat or pronounce but there are three very common chemicals that are potentially harmful and easy to identify:
Phosphates – these kill aquatic life by depleting water's oxygen supply. Found in laundry detergents, cleaners and are used in automatic dishwasher detergents.
Caustics – cause severe burns through ingestion, inhalation or contact with eyes and skin.
Chlorine – leads to irritation of the upper respiratory tract, eyes and skin. Found in laundry detergents, mildew removers, toilet cleaners and many more.
According to the U.S. Environmental Protection Agency (EPA), indoor air is 3 to 70 times more polluted than outdoor air. It's scary to think that our homes are such a hive for dangerous toxins and with every breath we are potentially damaging our health.
Feeling trapped because I didn't want to live in a home that was either toxic or dirty I didn't know which way to turn and was happily surprised when I found some alternative cleaners that are all eco-friendly without a single menacing ingredient in sight.
So here they are two of my favourite cleaners that won't leave you feeling like a deadly bomb has gone off in your home.
Eco Store – while its understated black and white tinged packaging caught my eye so did its promise of being plant and mineral based with no nasty chemicals. True to its word it had no ammonia, no benzyl alcohol, no parfum, no phosphates, no sodium chloride. Feeling satisfied I took it home for one final test – could it work? Four loads later and the answer was a very happy YES!
I also loved the philosophy of the brand: "We offer a promise that is genuine; we don't endanger your health or the environment and cost no more than other brands."
Ecostore was started by Malcolm Rands and his wife Melanie in the basement of their home in an eco-village in New Zealand in 1993. It was his passion for using sustainable and organic gardening practices that led him to question the amount of toxins used in cleaning products.
Ecostore uses the precautionary-principle when selecting ingredients – if there's a risk they may harm then they're out. They are also assessed using the Environmental Group's Database– an environmental organization that tests toxic chemicals. Check them out here www.ecostore.co.nz
Envirocare Earth – is another big favourite cleaning product available online and through health stores. They have no phosphates, no chlorine, no formaldehyde, no chlorine, and no petrochemicals and only use plant derived ingredients. In 2011 they took the giant step to remove palm oil from its product range which is abundant in most other cleaners and is responsible for mass rainforest deforestation in places like Indonesia.
Its range of natural cleaning products include an All Purpose Cleaner, Heavy Duty Cleaner for Over & BBQ, Disinfectant Concentrate, Mould Remover, Bathroom & Toilet Cleaner and Enviro Clean Floor Care that is available for domestic and large 15L commercial use and completely biodegradable with natural, vegetable extracts and ingredients. They are also non caustic, septic and sewerage safe with no animal testing.
Along with having the highest ethical and environmental standards EnviroCare Earth are Australian Made and Owned. EnviroCare products are also highly concentrated, reducing the need for useless fillers and cheap toxic ingredients. For more information on the complete range of products visit www.envirocareearth.com.au
Now when I have my daily cleaning session I no longer have to hold my breath to avoid dangerous fumes but I also feel better to know that I'm not exposing my kids to any dangerous poisons.
Dora Nikols runs PR agency Prickly Pear PR that specializes in corporate social responsibility, helping companies gain meaningful publicity and connecting companies with the right cause or charity so they STAND OUT and STAND FOR SOMETHING. Visit www.pricklypearpr.com or follow