Win a L'Equip Food Dehydrator Prize Pack Valued at $376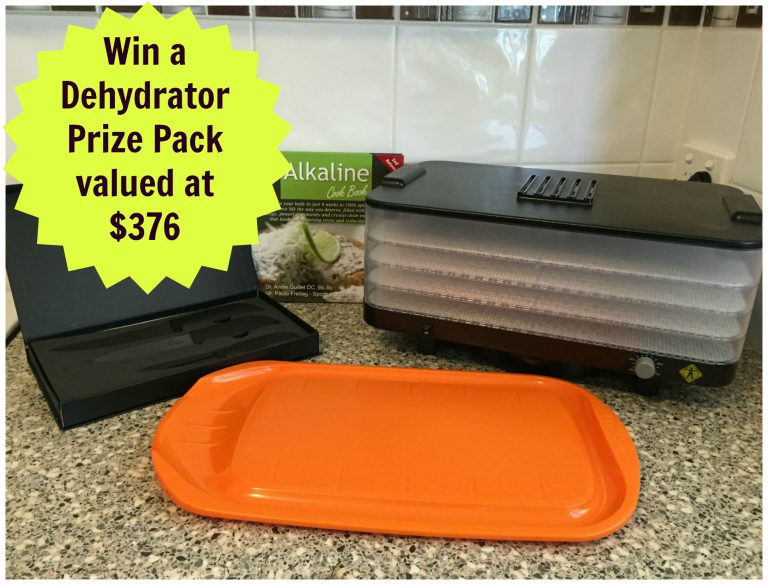 L'Equip Dehydrator preserving health for future generations
The L'Equip dehydration technology makes them a market leader with a vision to produce high quality, value-based product that promotes a healthy lifestyle. The LD528CT model offers 4 trays with up to 12 stackable trays.
This durable unit has a "solid state" variable temperature control to ensure food dries uniformly and consistently.
Enjoy making healthy snacks for your family that taste delicious. Fruit, vegetables, fruit roll ups, jerky.
BPA free and dishwasher safe components.
Features include
black in colour with clear trays,
500 Watts,
Solid State Temperature Control for precise results,
Variable Control (93F to 158F),
Micro-Processor controlled Heat Sensor,
Unique air-flow gives uniform and consistent drying,
Stacks up to 12 trays,
1.2 sq. feet of drying space per tray,
Easy to clean and operate,
BPA Free,
ETL Listed.
RRP $179
For more information visit www.lequip.com.au
Read our editor's full review of the L'Equip 528 Dehydrator here.
SPECIAL OFFER: Mums Lounge readers have exclusive access to $100 worth of extras if they purchase the L'Equip Dehydrator. Purchase a dehydrator from the Le Equip website here between 7 September, 2015 and 4 October, 2015 and receive a bonus gift pack including a Chopping Board, 4" Ceramic Knife and The Alkaline Cook Book.
Giveaway
For your chance to win this fantastic prize pack, simply complete the entry form below!