Five Fabulous Kids Books for Fathers Day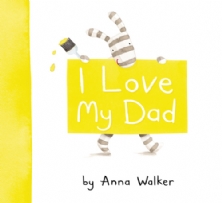 As Father's Day draws closer we take a closer look at five of the must have books to mark the occasion.
Fathers have always had an elegant, considered place in children's literature. Take the wise, fair and calm parent of Scout and Jem. For generations Atticus Finch from To Kill A Mockingbird has been held high as an admirable father. He is nudged sideways by the resourceful father featured within the pages of Roald Dahl's adventure Danny The Champion of the World. Depicting father and son united against the world draws a parallel with the canine version in Fantastic Mr Fox who goes to extraordinary lengths to protect his family by outwitting farmers Bungus and Bonce. In the well read picture book The Tiger Who Came To Tea it is dad who comes home at the end of the day to solve the problem by taking them all out for a delicious treat at the cafe. So what are the great picture books to help younger readers celebrate Father's day?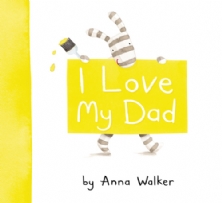 I Love My Dad
Anna Walker
Ages 0+
Perfect for younger members of the family Anna Walker's exquisite picture book is Ollie's celebration of his dad. Walker's delicate illustrations convey the fun Ollie and his Dad have together from making cakes to playing in the park.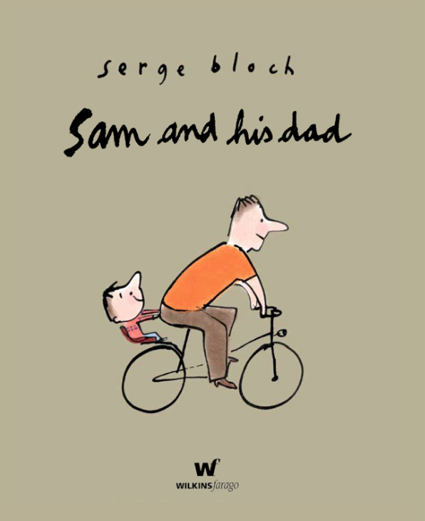 Sam and his dad
Serge Block
Ages 3+
Warm and full of personality Sam and his dad is a brilliantly narrated story by young Sam, "short for Samuel." He introduces us to his family, including "My-darling-Mummy-whom-I-love-to-bits" and a little brother who "wrecks my buildings" … but dad is the main focus here. Sam brings us in to his family life giving us a sneak peek at all their antics. From pretending to be hunters, play fights and going to the park Serge Block presents a touching story without being overly sentimental. Accompanied by Serge's own jaunty illustrations this truly is a standout picture book that will be enjoyed over and over.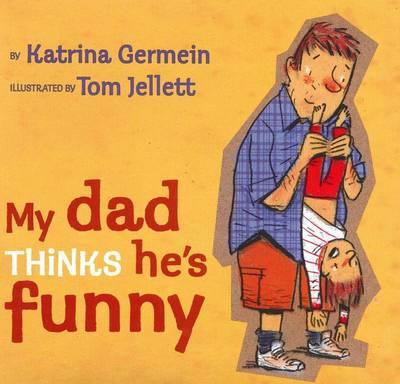 My Dad Thinks He's Funny
Katrina Germein
Ages 4+
A firm favourite that will have many chuckling and holding their heads in their hands. The dad joke. Guaranteed to draw sighs alongside simultaneous exclamations of 'oh, dad!' yet where would we be without them. Germein has complied a collection of the best, aptly illustrated by Tom Jellet who captures some great reactions to the jokes. This is one many families will identify with.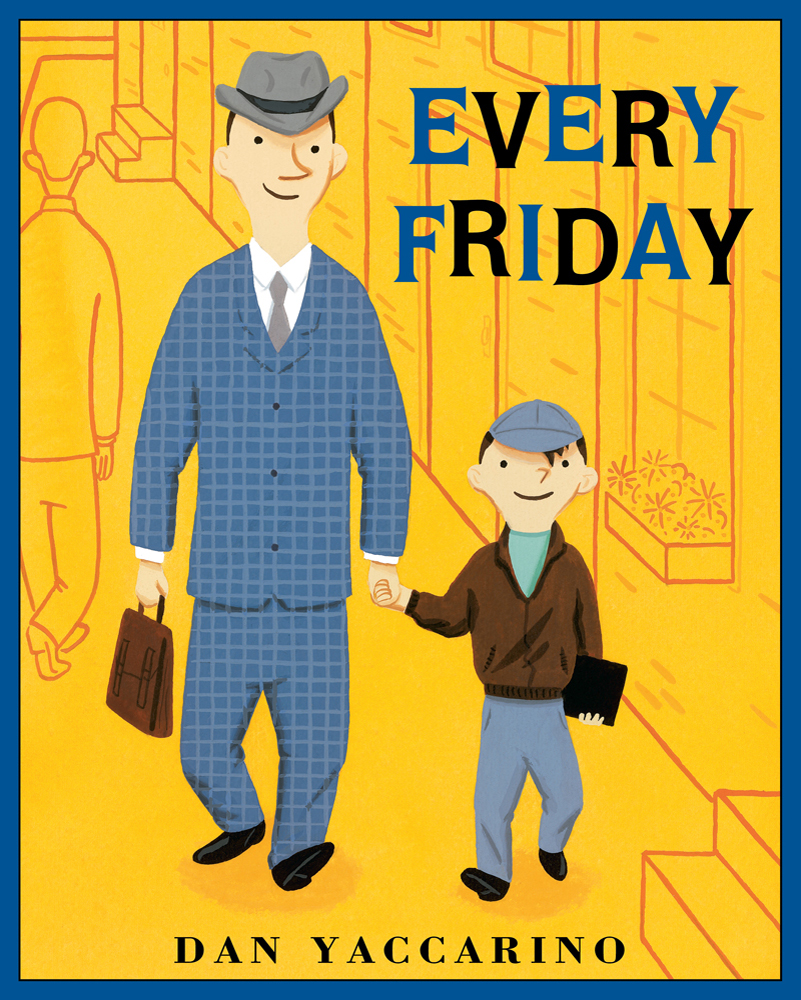 Every Friday
Dan Yaccarino
Ages 4+
The gorgeous vintage feel illustrations will have you pouring over the delightful pages of this fun picture book. Every Friday a young boy and his dad leave the house early and head off to the diner. Every Friday no matter what the weather, this is their special time. The journey is an event in itself as they stop to say hello to the characters they meet on the way. A feel good book, Every Friday is simply written with a beautiful simple message.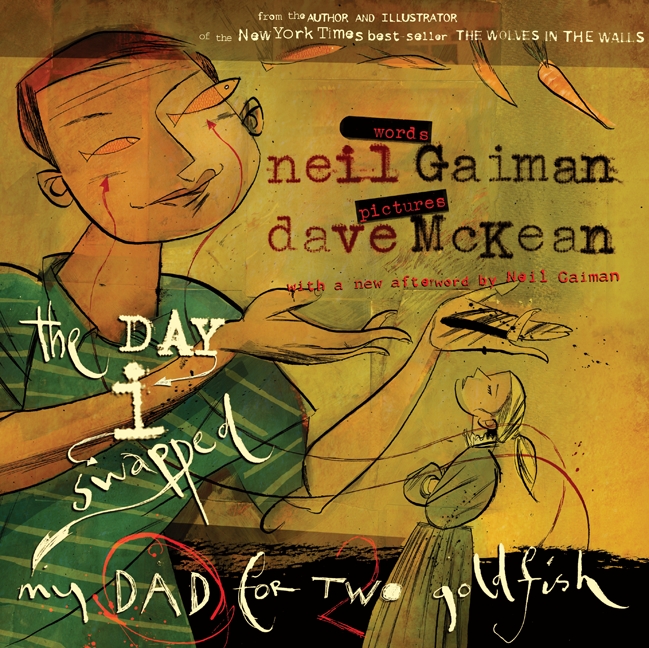 The Day I Swapped My Dad for Two Goldfish
Neil Gaiman
Ages 5+
Neil Gaiman has penned a unique and deliciously funny story. Dad is portrayed as a newspaper reading character who really doesn't pay much attention to anything when his head is buried in the news. So when Nathan brings round his goldfish, Dad gets swopped. Following the trail to get dad back will have you giggling. Dave McKean illustrations fill the pages adding humour, texture and vibrancy.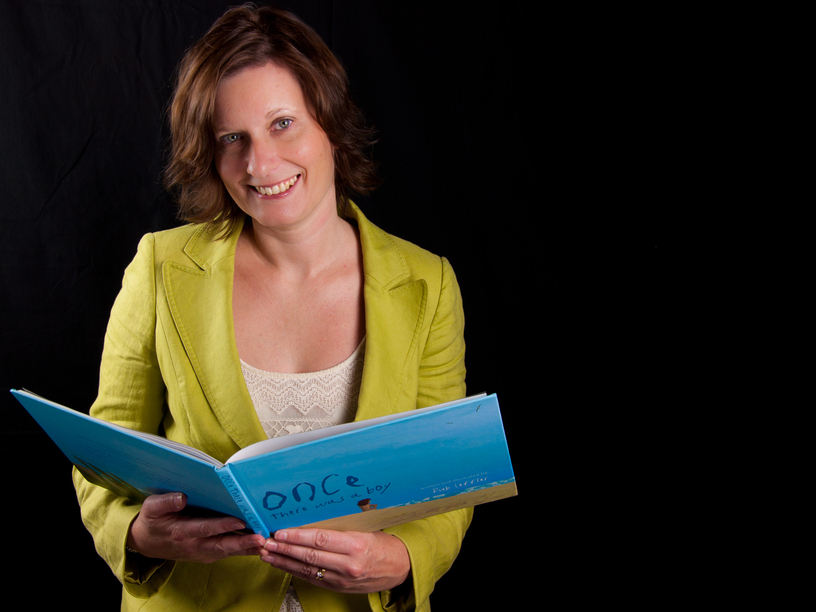 Emma Perry is a Melbourne dwelling book lover and freelance writer. She is the founder of My Book Corner which uniquely features reviews of the best books for children alongside online price comparisons. Visit My Book Corner to discover more great books for children.